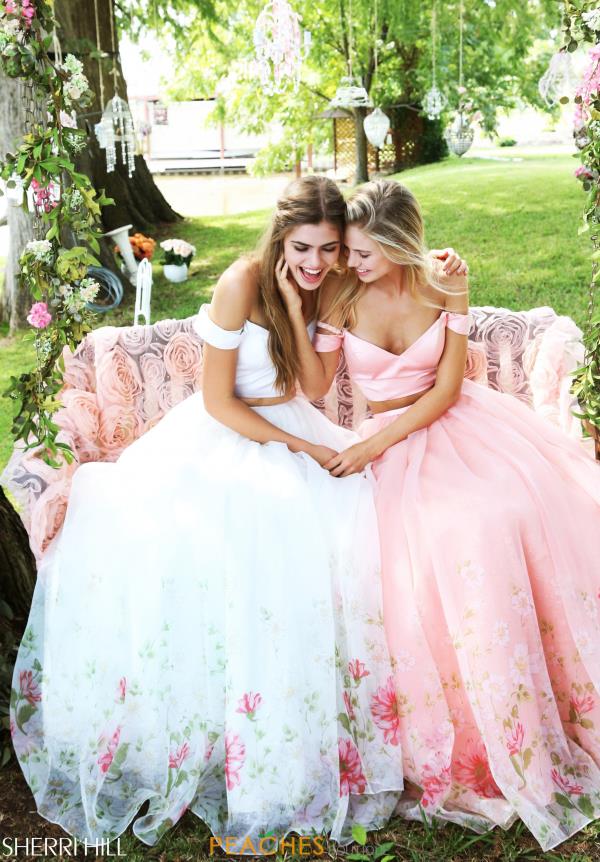 A formal occasion calls for fancy dress attire. Formal occasions can include a variety of events such as a wedding, prom, birthday, retirement or an award dinner. When a special event takes place, it is very important to choose the right dress or suit for the occasion.
You may consider visiting a nearby shop in your local area like Peaches Boutique whenever you are shopping for a formal dress. Peaches Boutique runs one of the top dress stores in Chicago area. If you happen to live around the area, they are one of the stores you should visit. If not, they also have a website where you can check what they have on offer. You may find something that catches your eye almost immediately.
There are a variety of things to consider when shopping for a formal dress, such as:
You must consider the various dress styles currently on the market. Certain styles are favored by some people therefore it is important that you choose a dress that you really do like.
In addition, it would be best to purchase a dress that can be worn at other occasions in the future. For example, if you buy a formal dress for a wedding, it is possible that you can wear the same dress at another formal affair within the near future. Purchasing a pricey dress and wearing it only once is generally a waste of money.
It is also very important to purchase something that will blend nicely with your complexion, eye color and body shape. Some of us are tiny, some of us are average and some of us may be a few pounds overweight. Therefore, it would be a great deal if you try the dress on before you decide to purchase it.
To avoid having to buy new shoes, a purse or other accessories, it would be beneficial to purchase a dress that will ultimately match a pair of shoes or purse that you already have in your closet. If this cannot be done then you may also have to purchase new accessories such as purse, earrings, shoes etc.
If you plan on buying something that can be worn at other special events then you need to decide whether a particular style of dress is more likely to be in style within the next year or two. Therefore, choosing plain and or solid colors may be your best bet. Print dresses or flowery patterns may not be the most practical choice.
Color is one of the most important considerations when purchasing a new dress. Darker and/or solid colors such as dark blue, black even white never seem to go out of style and can be worn with almost anything.
Choosing a fabric is another very important consideration. If you are looking to purchase a high end dress and money is not a consideration then you may consider a silk or cotton fabric. Silk dresses can be quite expensive but can also be quite beautiful. However, a simple cotton dress may do just fine. Cotton is a common fabric used in a variety of dresses.
It may be wise to stay away from polyester fabric. Fabric of this kind tends to be warm and uncomfortable. In addition, polyester fabric is very inexpensive and does wrinkle quite easily. Some polyester fabric look very cheap and inexpensive.
As previously mentioned, you need to choose a formal dress that fits your body shape and contour. For example, if you are a few pounds overweight, it may not be a good idea to wear something that draws attention to the cleavage area and or the area of the knees. Therefore, you may consider buying a dress a bit longer so that it covers the knees and a good part of the leg area. In addition, it may be wise to keep the entire chest area covered.
If you are thin and well built, you can probably get away with wearing just about anything. Therefore, it would be acceptable to show more leg and cleavage. Only you know what looks best on you.
Cost is usually a consideration for most people unless you are very financially secure. When shopping for a formal dress you may wish to set a specific price range even before you begin to look. You may be very surprised at what bargains you can find if you know where to look. You can easily find a dress that looks very impressive without spending a fortune. Therefore, design a budget and stick within that price range.
Take note of all those points and you're sure to find a stunning formal dress.
The following two tabs change content below.
Anne is a 30-something full-time SAHM mom of 5 ranging from 3 to 17 and grandma of 1 who resides in Ashwaubenon (Green Bay) Wisconsin. She started blogging in 2008 as a way to regain her sanity. She enjoys coffee, chocolate, cheeseburgers and vodka along with spending time with her husband and kids.
Latest posts by Anne Younger (see all)