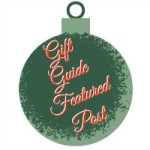 * I received a promotional item in order to facilitate this post. All thoughts and opinions are my own. This post may contain affiliate links.*
Since moving into our house in the fall of 2012, I have been trying to find the perfect pieces to decorate it and make it into a home, a home that we all love. Slowly but surely everything has been coming together and I think I have finally put the finishing touch on the kitchen, a new rug for in front of the kitchen since.
Thanks to our friends at Madison at Main, our kitchen is now the home of the Coffee Collage by Pela Studio Homefires Accents Rug and I absolutely LOVE it!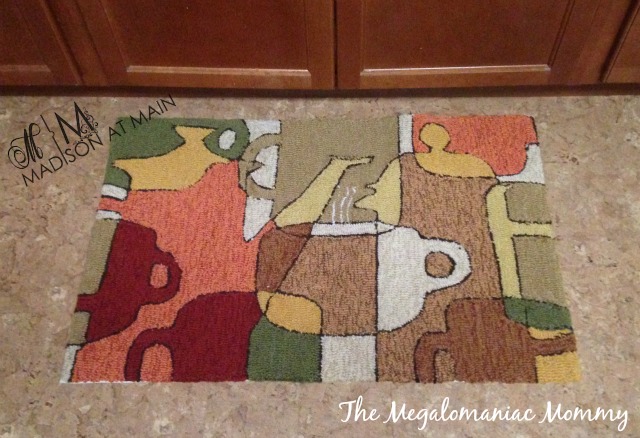 The colors in the rug fit in pefect in our kitchen and the coffee design goes right along with my coffee theme in the kitchen as well as my love of coffee.
The great thing about having a rug like this in our house is that it is machine washable! With 2 adults, 5 kids, and a dog…it's going to need to be cleaned a lot.
Madison at Main offers a large selection of rugs including accent rugs and area rugs as well as indoor/outdoor rugs along with some beautiful afghans and throws. If you are looking for a gift for the home this holiday season, be sure to stop by Madison At Main.
Now that I've found the perfect rug for our kitchen I think it is time to start shopping for some other areas of the house.
You can check out Madison At Main's complete collection of rugs on their website.
Having a clean house is an important component of your overall health and wellness, not to mention helping you to make a good impression to any guests who come by for a visit. In the past few decades, harsh chemical based cleaning supplies have become the norm. Many people feel that a cleaning product needs to be toxic in order to do the job. However, there are many natural cleaning products on the market that provide the same — or even better — cleaning power. Additionally, natural cleaning products have many health benefits that make them the go-to choice for cleaning supplies, especially if you have children, seniors, or people with compromised immune systems as a part of your household.
The Problem of Toxic Chemicals in Cleaning Supplies
The chemicals in conventional cleaning supplies are often toxic to humans, especially when breathed. Some of these chemicals react with other elements in the atmosphere creating other toxic chemicals, such as formaldehyde and ozone. According to the Environmental Working Group, studies have also shown that these compounds can create ozone indoors, and long-term exposure to this chemical can lead to permanent lung damage. The toxins in cleaning supplies have been linked to several illnesses, including cancer, allergies, asthma, respiratory problems, reproductive abnormalities, and behavioral problems. They can also provide mild problems, such as rashes and contact dermatitis.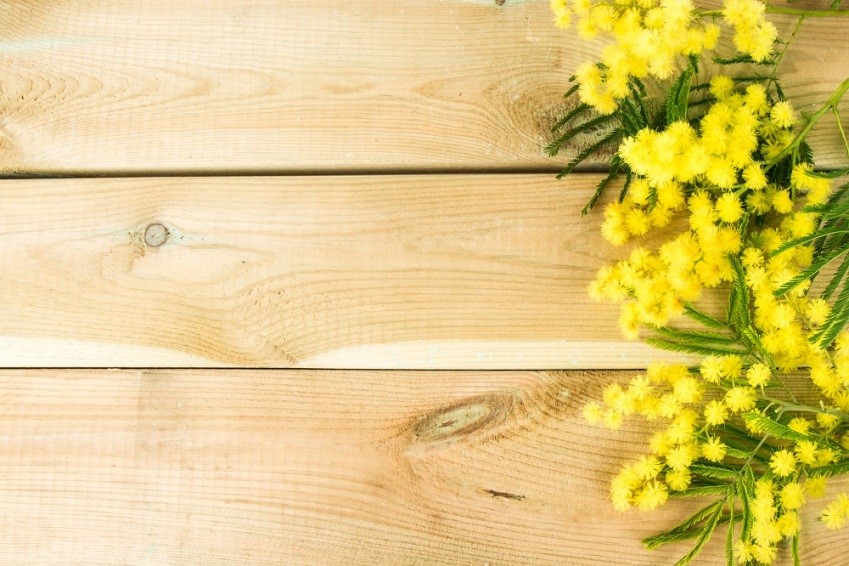 Many people only consider the health problems of cleaning supplies from breathing them in while cleaning, assuming that the limited amount of time that they use the chemicals provide a negligible effect. However, that is not the case. First and foremost, even using a household cleaning spray once a week can increase the risk of health problems, especially asthma. A Study from 2007 from researchers in Europe found that even using cleaning sprays and air fresheners once a week can increase the risk of asthma in adults. Although this study did not show that the cleaners caused asthma, it does show that even occasional use can cause problems.
A Healthier Home with Better Air Quality
Many of the toxic chemicals linger long after the actual cleaning period. According to the EPA, there are more chemical pollutants indoors than outdoors. There can be as many as two to five times the common chemical pollutants inside your home rather than outdoors. With the amount of time you spend inside, you should consider doing what you can to improve the air quality in your home.
Although you can install air purifiers, one easy way to have a pollutant-free home is to not introduce chemicals into it through your cleaning products. Although the smell of the product may decrease after a short period of time, the chemicals themselves linger and cause health problems.
Other Benefits of Using Natural Cleaning Products
You, your children, and your pets touch the areas that you clean. This increases the risk of contamination by the chemicals found in your cleaning supplies. The chemicals can get into your food, on your hands, on your children's toys, and other areas. This can bring the chemicals into your body, leading to a buildup of chemicals that can cause all kinds of health problems. Many of these chemicals have a carcinogenic affect, meaning they can lead to cancer. Natural cleaning products will not have the same risk of contamination.
The benefits of natural cleaning ingredients go beyond just your health. They are also better for the environment. They are biodegradable and will not release toxins into the water system, soil, or atmosphere. The toxins from traditional cleaning supplies can taint the environment, leading to harsh and toxic chemicals getting into the water cycle, food supply, and outdoor air, causing more problems.
How to Find — or Make your Own — Natural Cleaning Products
There are many companies that focus on making natural cleaning products, such as Honest Company cleaning supplies. When you look for natural cleaning products on the market, pay close attention to the ingredients. You want to find products with natural ingredients, rather than chemicals, which often means to minimize products with a lot of words that you do not understand in the ingredient list. If you really want to ensure you have natural cleaning products, you can make your own. Lemon, vinegar, baking soda, rubbing alcohol, and other simple and inexpensive ingredients can clean your bathroom, kitchen, and other areas of your house just as well, and sometimes even better, than the harsh chemicals found in conventional cleaning supplies.
Natural cleaning supplies do not have to be expensive; they can be a cost-effective solution. If you choose to make your own, you will often spend a lot less on the supplies. However, many of the products offered by companies are not that much more expensive than traditional products. When you add in the potential toxic effects, it is well worth spending a little extra for natural products. You can keep your home clean and healthy, while keeping your family safe from the unhealthy toxins found in conventional cleaning products.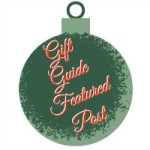 * I received a promotional item in order to facilitate this post. All thoughts and opinions are my own. This post may contain affiliate links.*
Over the last 2 years, we have fallen in love with Zutano clothing and have been fortunate to partner with them a few times. One of the reasons I love Zutano clothes for the kids is that they are mix and match so you can create so many outfits from just a few pieces. I am also a big fan of the quality of the clothes and how lovely and cute the patterns and designs are.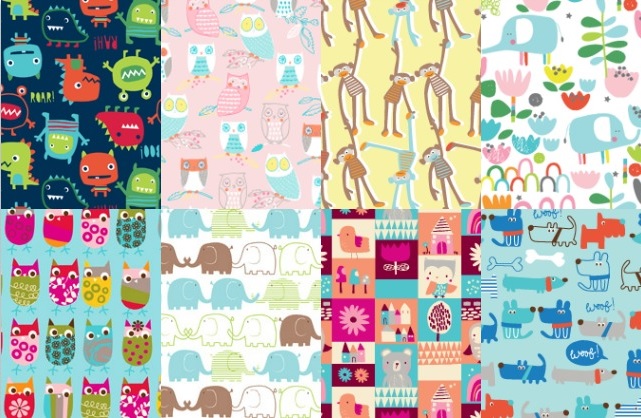 I love all of the patterns I just cannot pick a favorite. Thankfully, we have a few pieces featuring some of these patterns.
Now that winter is making its way to Wisconsin, I finally switched out the kids clothes and have everything they need to keep them warm this winter while still looking stylish.
On Ellie: Zutano Tiny Town Toddler Long Sleeve Viola Top & Zutano Newsboy Cap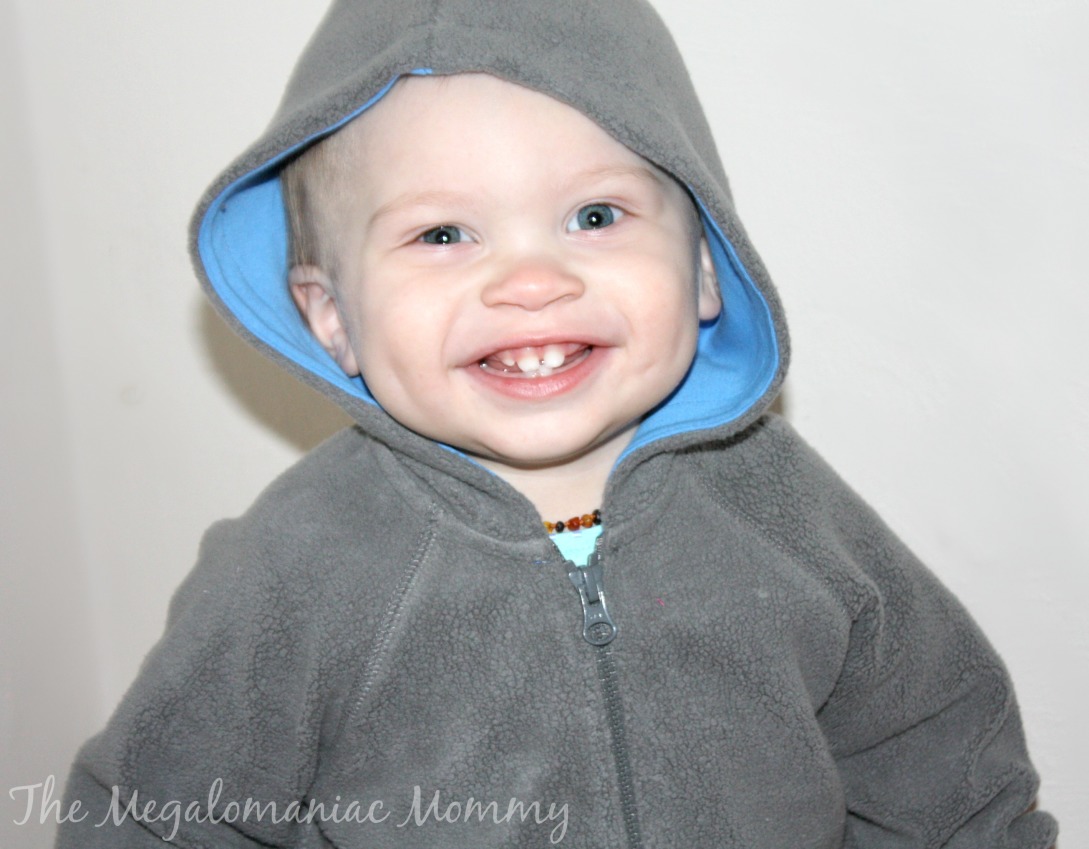 On Joey: Zutano Gray Cozie Baby Contrast Hoodie
I'm not the only one who is loving the kids new outfits, they absolutely love them too. Ellie was so excited when our latest shipment arrived that she wanted to play fashion show right away.
This outfit has quickly become one of Ellie's favorites. She loves everything about it that is pink because PINK and she is crazy about her soft and fuzzy vest and loves how cuddly it is. This is definitely one of my favorite outfits on her as well.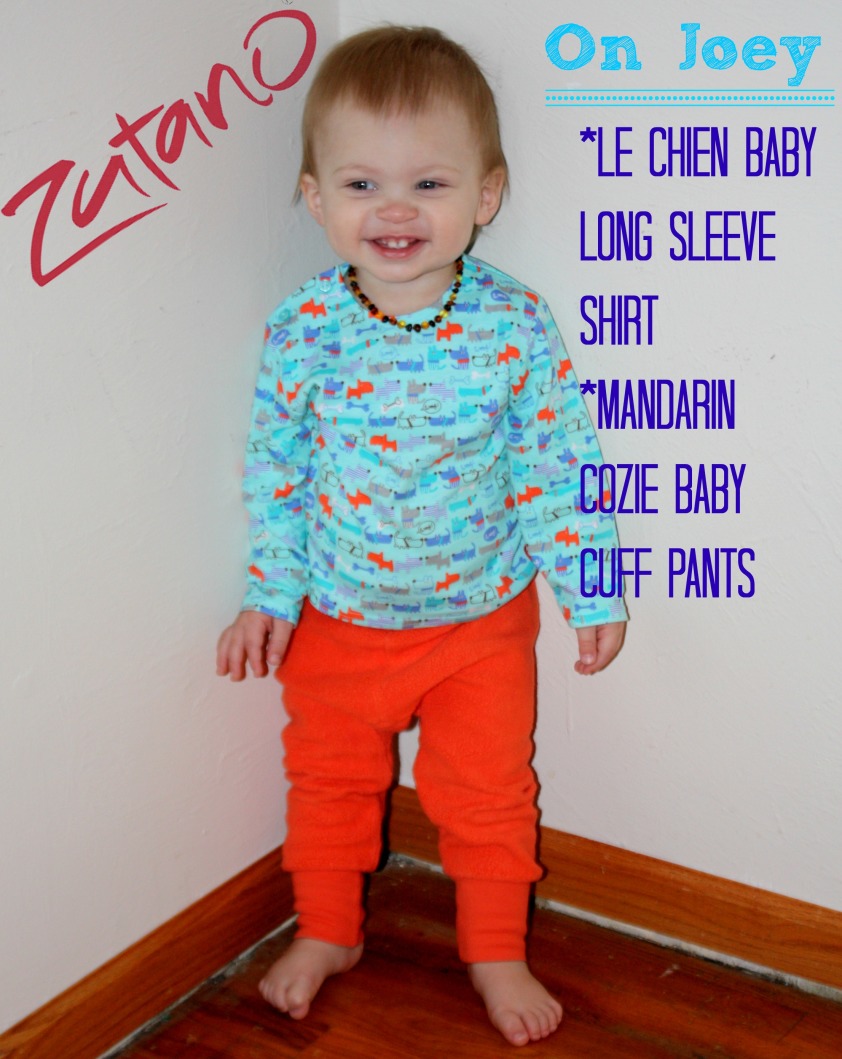 Okay, where do I begin with this outfit? I love, love, LOVE these pants and I never would have bought this color myself but now I am crazy about it. Also, the shirt suits him great, the print is covered in dogs and he is crazy about the pups.
Here he is with the outfit above along with his hat and sweatshirt, having some fun and being cute. He's pretty much mastered the being cute thing.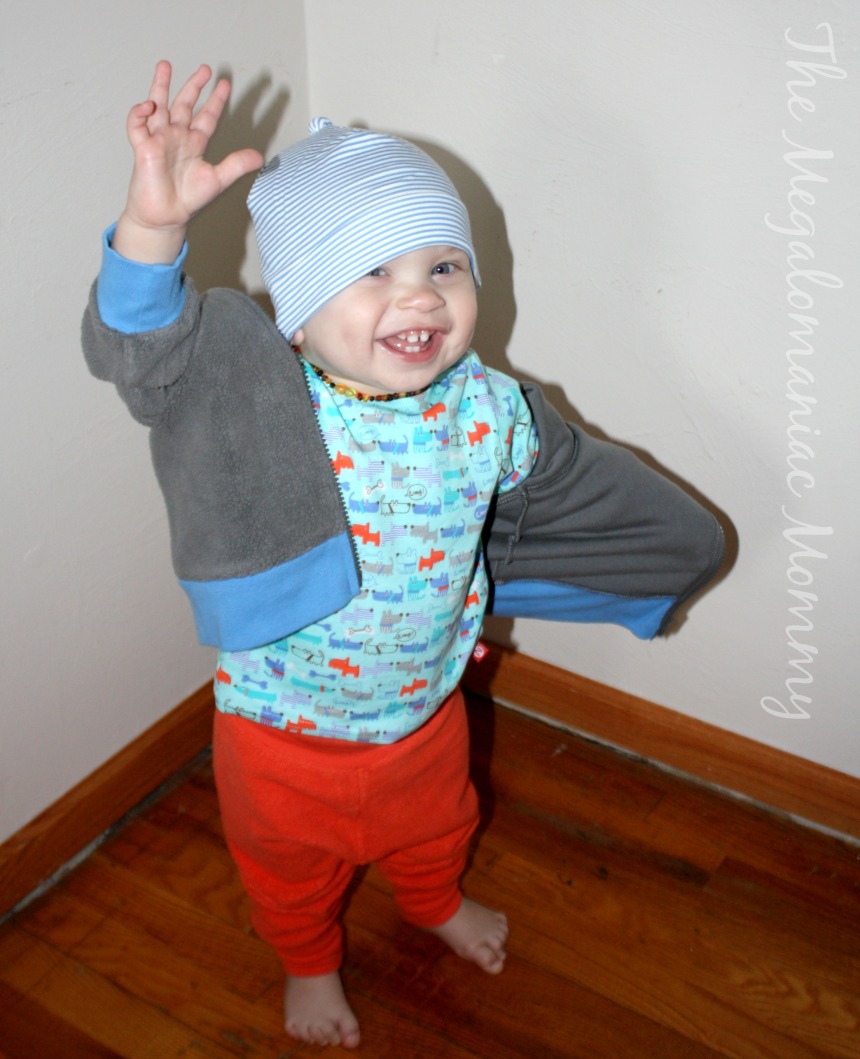 Joey is wearing the Zutano Pool Candy Stripe Baby Hat
Zutano offers clothes for newborns & preemies, babies, and toddlers as well as accessories, toys, and nursery decor. You can build a complete wardrobe for your child by picking up a few of these great mix-and-match pieces.
Save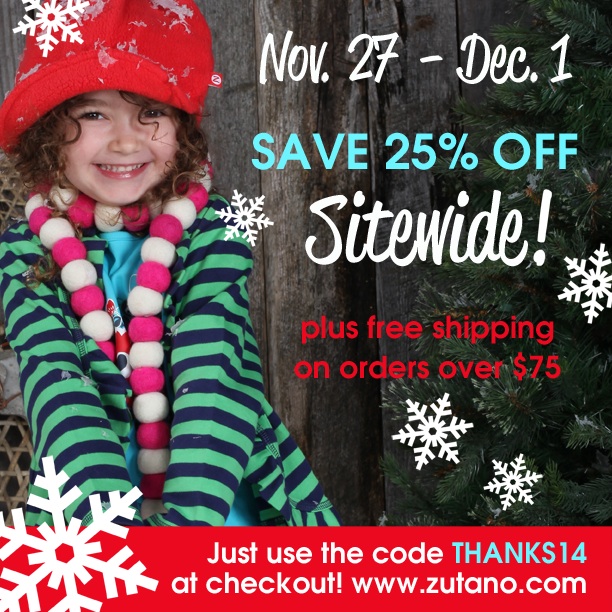 Win It
Thanks to our friends at Zutano, you can enter for your chance to win a $75 Zutano Gift Card using the Gleam form below.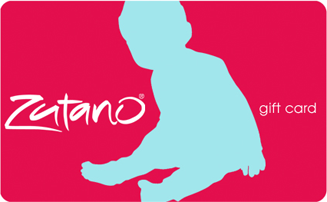 Any mandatory entries must be completed in order to qualify to win. All entries will be validated before a winner is announced. Winner will be notified via email and will have 24 hours to respond or will forfeit prize and another winner will be chosen. Any questions, please contact us.
It's the announcement Frozen fans world wide have been waiting for……Disney's Frozen Sing-Along Edition has ARRIVED on DVD!
Let it go…Let it go…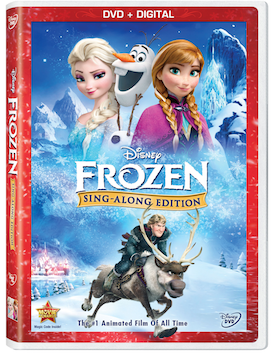 Experience Frozen, the hit musical comedy from Walt Disney Animation Studios, like never before in a new to DVD, full-length Sing-Along Edition! Follow the lyrics with a bouncing Frozen snowflake. Join Anna as she sets off on an epic journey – teaming up with rugged mountain man Kristoff and a snowman named Olaf – to find her sister Elsa, whose icy powers have trapped the kingdom of Arendelle in eternal winter. It's pure enchantment – and full of fun for the whole family!
Win It
You can enter for your chance to win a copy of the Frozen Sing-Along Edition on DVD using the Gleam form below.
Any mandatory entries must be completed in order to qualify to win. All entries will be validated before a winner is announced. Winner will be notified via email and will have 24 hours to respond or will forfeit prize and another winner will be chosen. Any questions, please contact us.
On Tuesday of this week, Joey turned 15 months.
How is it possible that this happy, sweet, loving and wonderful little boy has already been part of our world for 15 months?

It's crazy to believe that it's already been 15 months since Joey became a part of our lives. Having the opportunity to watch this little guy grow and learn everyday of his life has been an absolute blessing.
Joey is a boy that is so full of life that loves his family, his dog and to laugh. When I say he loves to laugh, it is an understatement. Joey thinks it's laugh your butt off funny to spin in circles, slide down the back of the couch, have someone smell his stinky feet, and so much more. At 15 months old, he has learned to find humor in everything.
Seriously…..what's not to love with this kid?
And to think….we though we were done after Ellie was born. I'm beyond words glad that something out there decided we weren't finished with our family and that we now have Joey.
It now feel that our family is complete!
Be sure to follow me on Instagram for instant updates!