x
Hi everyone, thanks for stopping by!
Things are a bit of a mess over here right now and I am in the process of repairing broken links and photos. You are definitely welcome to poke around as I am working behind the scenes. I am still working hard to get things fixed around here. All posts from 2014, 2013 and most of 2012 should be working without any problems now.
Thanks!
Anne
4/14/2014
Since getting my driver's license when I was 16 (that seems like it was a lifetime ago) there are a lot of things I have learned when it comes to owning and shopping for a car.
Up until I was 24, every car I had owned was a cheap little beater that got me from point A to point B. Things changed for me when my last beater decided to stop running, in the middle of a bridge/highway over a large body of water, in 100* heat and a 4 year-old in the back seat.
The next day, I went to a local dealership and purchased my first brand new car. Before I made that huge purchase, I took a few cars for a test drive to make sure they would be the perfect fit for my little family at the time.
Had I known then what I know now, I would have had a list of what to look for and what to do when taking a car out for a test drive. I can't change the past but I can help others with this great list of tips on How to Properly Test Drive a Car.
I have followed these tips twice since making that first purchase and have been happy with the results both times!
*This post is brought to you by Scotchi. I received a promotional item in order to facilitate this review. All thoughts and opinions are my own. This post may contain affiliate links.*
Ellie is at the age where she wants to play all the games all the time but she's just not old enough to understand how they are to be played. Since we are at the in between stage, now was the perfect time to introduce her to games she can enjoy and play by herself.
One of Ellie's favorite things to do is match things up so matching games are the in thing in our house right now. This week, Ellie has been enjoying her new Mixed Vegetables 'game' from Scotchi.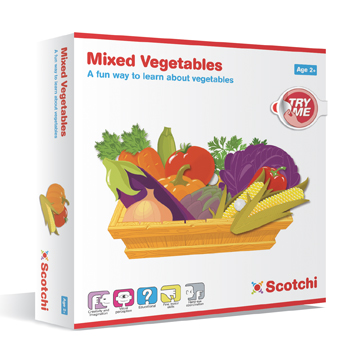 Mixed Vegetables is a fun way to learn about vegetables for children ages 2 and up. This game gives kids the chance to sort and match by color, shape, or silhouette of the vegetables.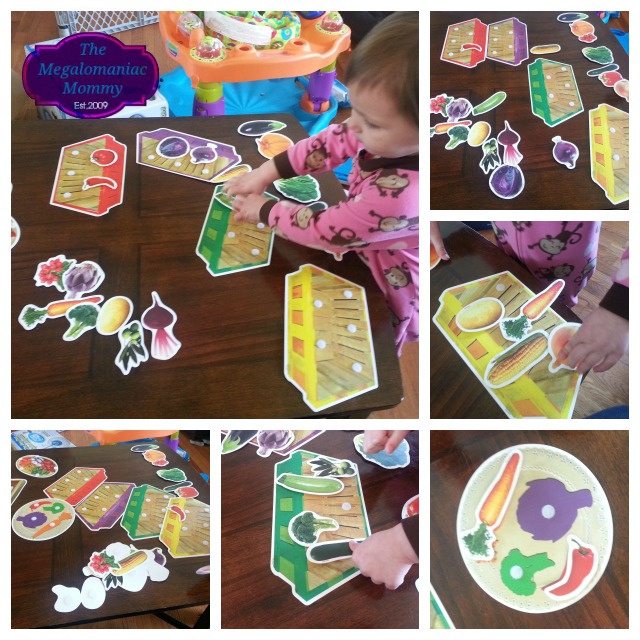 The set includes 4 sorting baskets, 2 sort and match plates, 1 product tray and 20 vegetable pieces. All pieces are washable and flexible and if they can survive a day with Ellie, they are more than durable!
Scotchi educational board games are great for the little kids because they encourage their creativity while teaching them and challenging their little minds! You can find more than 12 themes in the Scotchi matching games line and each set comes with a colorful play board and pieces that velcro into place.
Buy It
You can get your own Scotchi game on Amazon
.
As the years go by and families change and grow, other aspects of life change as well. Before I met Alex and it was just me, Zack and Libby I had a little four door sedan that suited us just fine. Now that there are 7 of us, a minivan or an SUV is a must have.
When we made our first big family vehicle purchase, we were definitely not informed or in anyway prepared to shop so we really just bought the first thing we could afford. Needless to say, our next purchase was well researched and we made sure we had a vehicle that would work for our family and grow as needed.
Now that we have purchased a new to us vehicle, more than once, we have a list that we use to help ensure we are getting what we need to fit our family. Check out our Tips for Purchasing Your First Family Friendly Vehicle and keep it in mind for future purchases and be prepared when the time comes to upgrade your vehicle!
*This post is brought to you by Chantal. I received a promotional item in order to facilitate this review. All thoughts and opinions are my own. This post may contain affiliate links.*
In our home, Alex is the main cook, especially now that he is working 3rd shift again and back home with us in the evenings. Don't get me wrong, I enjoy cooking occasionally but Alex….he really enjoys it.
Tonight, Alex whipped up some omelettes for dinner (this was his first time making them) and he started them off by sauteing some onions and mushrooms in his new Induction 21 Steel 10 inch Fry Pan from Chantal.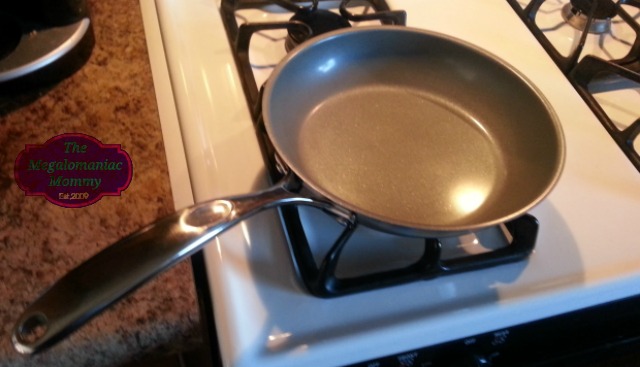 Made from strong Japanese steel, the construction and design of the Induction 21 Steel™ cookware line guarantee superior quality. The Fry Pan's main body has copper melted into the steel, which effortlessly conducts heat quickly and evenly. Titanium is also added for strength and durability to endure everyday cooking.
To ensure healthy cooking, the steel is nickel free to prevent allergic reactions to nickel. The dripless pouring rim reduces spillage along the side of the body. This stainless steel Fry Pan is the perfect choice for frying eggs, searing fish fillets, browning chicken breasts and sautéing vegetables. It features a wide flat bottom, sloped sides and a cool to the touch, long ergonomic handle.
Alex loved it while sauteing and I am thrilled that nothing stuck to the pan or ran down the side. It was also super easy to clean according to Libby!
As an added bonus, this pan is also oven safe up to 500* and dishwasher safe too! I'm going to try using it in the oven to bake a loaf of corn bread like I would with a cast iron skillet (that I wish I owned) and see what the results are but in the mean time, Alex will be using this fry buy to cook up more goodies like this delicious omelette stuffed with onions, mushrooms, ham and fresh grated cheese, then topped with cheese and avocado!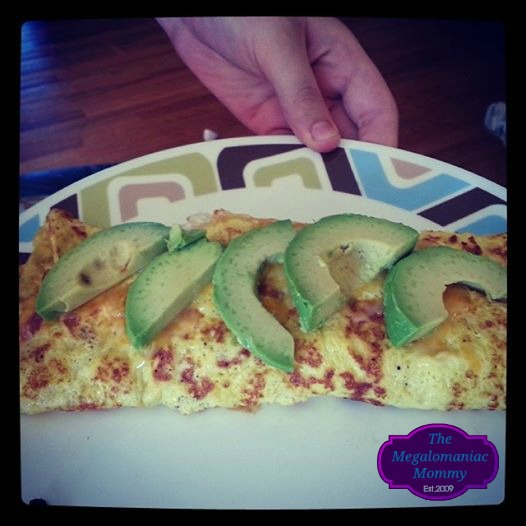 Connect
You can connect with Chantal on Facebook and Twitter.
Buy It
You can buy your own Induction 21 Steel 10 inch Fry Pan from Chantal for $59.99 right now ( a 25% savings).
Now that things have finally warmed up around here, it is time to make sure my minivan and Alex's 'ghetto cruiser' are properly running after such a brutal winter. We recently decided that now would be a great time for Zack to learn about some basic car care since he will be in driver's ed this summer and get his temporary driver's permit before the next school year kicks off. Before we know it, he will have his license and a car of his own to care for.
With that being said, there are a variety of things that need to be done to keep a car in tip top running condition and this list of Routine Car Maintenance for Teenagers is a handy tool to help them keep track.
Thankfully Zack has been very hands-on in the garage over the years with my dad and is already quite knowledgable. He's already learned how to successfully change the oil in a car and has had a lot of practice. He's even picked up a few other skills like changing a flat tire, plugging a hole in a tire, and so much more.
Having Zack around and showing him the ropes has made getting the cars cleaned up and checking them over a breeze.
Do you have a teenager who has or is about to get a license? Do you make them keep up with the maintenance on their cars?