*This post is sponsored by Foodie.com. I received compensation in oder to facilitate this post. All thoughts and opinions are my own.*
Apples are a big thing in our house. All 5 of the kids love them and Alex and I love to cook with them. Well, Alex cooks with them, I like to bake with them.
Now that it's fall and prime apple picking season, I've been collecting some new apple recipes for the family to enjoy. You can check out my collection of apple recipes below.
Check out Apples, Apples, Apples!! It's all about the apples!

by Anne Younger at Foodie.com
Breakfasts.
Snacks.
Soups.
Dinners.
Desserts.
There is just so much you can do with apples and I can't wait to get started!
I think I'll start with some apple nachos.
It started back in 2006.
At first, it was just something to do occasionally. You know, for a little added fun on the weekend. I would go online, make my selection and wait for it to be delivered to my mailbox.
It started with just one at a time, about every two weeks. From there it became two, than three and then….it became a weekly habit.
I would spend my time scrolling through the list online, decided what I wanted and then wait for it to arrive.
Then I would indulge myself.
My addiction has not improved over the last 8 years and it has become so much easier to feed.
When I was given the option to have 24/7 access with no need to wait for the mail.
Things got really bad.
And expensive.
My addiction to Netflix is a real problem.

I find a series and I binge watch and make my way to the next.
I watch movie after movie after movie.
I've upped my internet and my Netflix account so we can stream to 4 devices at a time.
Things aren't getting better and I only see it getting worse.
First, Netflix sucked me in with series such as Toddlers & Tiaras, GREEK, Orange Is The New Black and then…..Netflix made the announcement that ALL 7 SEASONS OF GILMORE GIRLS would be available on Netflix on October 1st.
Thank you @Netflix #gilmoregirls
Now, Gilmore Girls is one of the things in life that I love more than chocolate. So, for the last 18 days….I've been watching Lorelai and Rory every chance I get.
As of today, I'm more than half way through season 6.
Once I'm done with the series, I can guarantee that I will start back over from the beginning and this cycle with continue until at least January.
In January, every single episode of Friends will be made available on Netflix and then I will be binge watching that and return to Gilmore Girls after.
The problem is that I'm not the only one who is addicted. My children are addicts too.
Alexander (age 6) binges on Power Rangers and has even created his own subaccount within my account.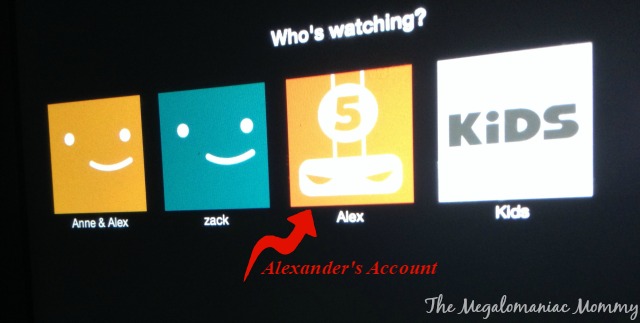 Ellie (age 2) knows how to access Netflix Kids on my iPad and watches Strawberry Shortcake, Daniel Tiger and all of her other favorites whenever she can get her hands on the iPad.
Zack (age 15) and Libby (age 14) both watch shows constantly using their phones, tablets, computers and even the PS3.
And, let's face it…Joey (age 1) will be watching his favorite programs before we know it. He already knows how to unlock my iPhone and how to talk to Siri on the iPhone and iPad and enjoys the occasional cartoon when we snuggle at night.
Of all of our monthly expenses, Netflix is the one that I don't mind paying because it gets A LOT of use. I logged into my account to check viewing activity and went all the way back to September 1st and between now and then, the only day Netflix was not used was September 2nd, the 1st day of school.
I wish there was a way to see how many hours are watched with a bring down by day and month. It would show how badly we are addicted.
Thank you Marc Randolph and Reed Hastings for bringing Netflix to life.
*I wrote this review while participating in an Influencer campaign by Mom Central Consulting on behalf of Johnson & Johnson Vision Care, Inc. and received a promotional item from Mom Central to thank me for participating.*
Prior to Zack starting 7th grade I caved and took him to the eye doctor for an exam and a fitting for contact lenses. Yes, he was young but he was going to be playing football and we decided that contacts were his best option. He wore contacts for the duration of the football season and then he went back to his glasses.
Now that Zack is a sophomore in high school he is back in contacts full time however it wasn't an easy road back. When we went in for a new exam and then back to pick up his new contacts, we had to go through the education of caring for his contacts and his eyes again.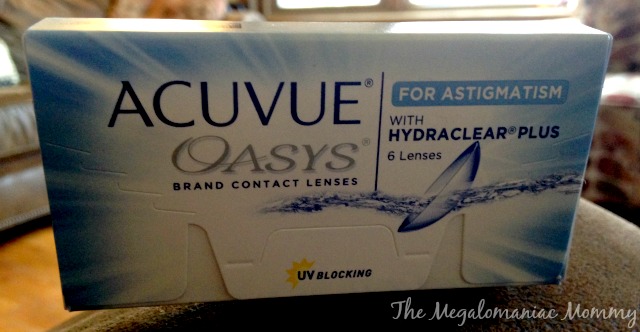 Zack's current contacts are Acuvue Oasys which he wears for two weeks at a time and tosses. In the beginning, I tried to get him on a schedule so he would get in the routine of taking them out every night, cleaning his case regularly and throw them away every two weeks.

For the most part, he's done pretty well at caring for both his contacts and his eyes but I have had to remind him a few times to toss them after 2 weeks of use as well as cleaning his case on a regular basis.
To ensure he is taking care of things in a timely fashion I recently registered him with ACUMINDER, a free service that will send him a reminder via text and email when it is time to replace his contacts, order new ones or when to schedule an exam.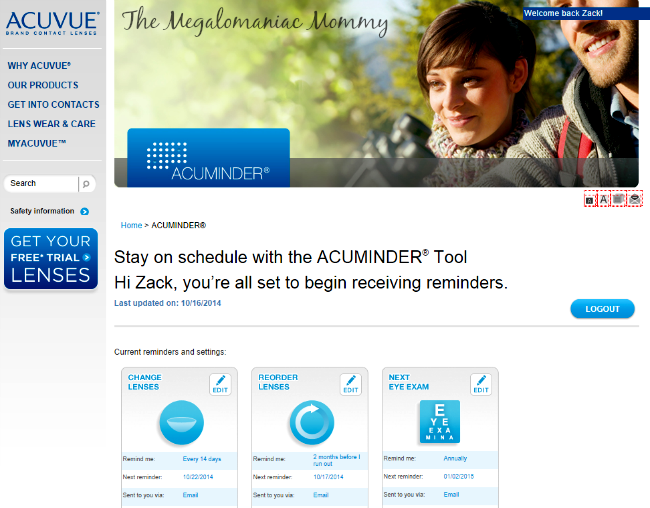 You can get friendly reminders emailed or texted to you or your child by signing up with ACUMINDER.
For those who need a little refresher on caring for your eyes, vision and contacts, check out this great guide for Healthy Vision & Contact Lenses.
Is your teen properly caring for their vision and contacts?

*This is a sponsored post brought to you by Lunchbox on behalf of Big Heart Brands and Walmart. All thoughts and opinions are my own. This post may contain affiliate links.*
Since Bubba joined our family 2 years ago, we try to include him in our every day activities as much as possible. He gets birthday gifts, special treats for being good, Christmas presents and even goodies on Halloween.
Now that we have a dog and know what it's like to be the parent of a furbaby, we like to include our neighboring furry friends when it comes to the door-to-door fun of trick or treating.
Last year we were prepared to greet the neighborhood pups with a simple treat of a Milk Bones. This Halloween we have gone one step further and put together some pup friendly goody bags.
This year we stuffed our goodie bags with Milk Bone biscuits, Milo's Kitchen Chicken Jerky Strips and Pup-peroni treats by Big Heart Brands from Walmart.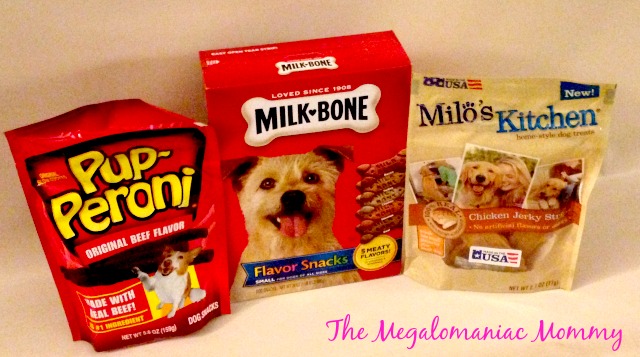 Putting together a treat for the pups is super easy, just grab some Halloween goody bags and fill them with your furry friends favorite treats, add a twist to close it and BAM! you have goody bags for your four legged friends!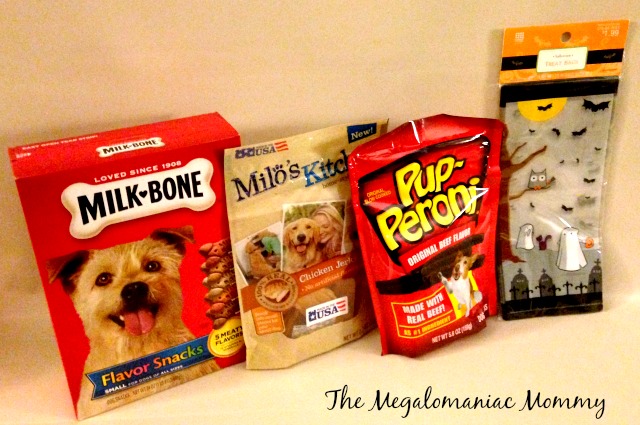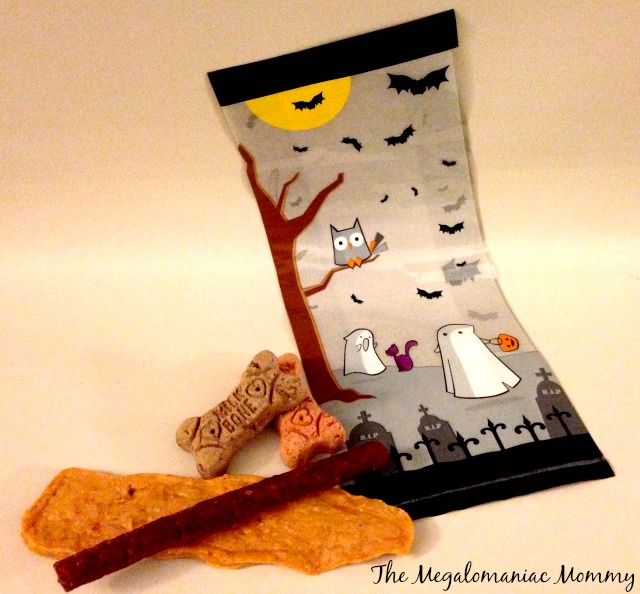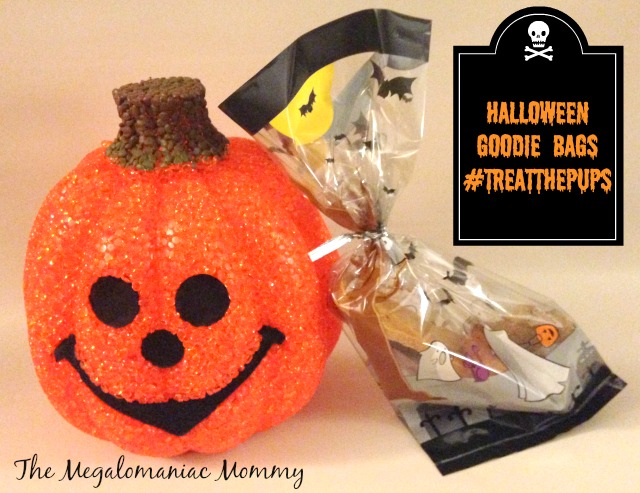 Bubba is super excited to share these delicious treats with all of his furry friends in the neighborhood and even snuck a treat of his own while we were putting goodie bags together!
You can head over to Walmart.com for more ideas on some great DIY's for pets this Halloween.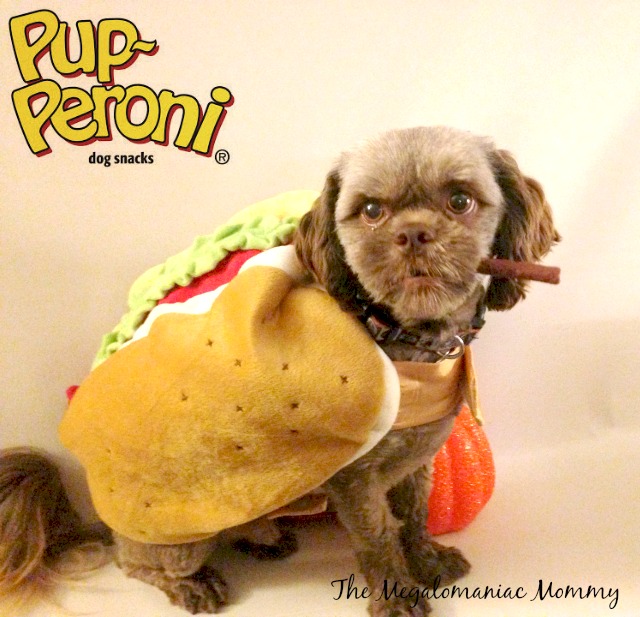 I think Bubba's just a little excited for Halloween to get here!
Treat The Pups Photo Contest
Head over to Instagram and share a picture of your pup all ready for Halloween using hashtag #TreatThePups for your chance to win one of three gift cards. The first prize winner will win one (1) $500 Gift Card, second place will win one (1) $100 Gift Card and third place will win (1) $50 Gift Card.
Upload your photo and then enter for your chance to win using the form below! (If the widget isn't showing, please click HERE.
Be sure to visit Walmart.com to see pictures of more dogs dressed up in their Halloween gear.
Treat all the Pawesome pets this Halloween!

*This post is made possible by participating in a blog campaign by Global Influence on behalf of Dove and Dollar General. I was compensated for this post. All thoughts and opinions are my own. This post may contain affiliate links.*
A few weeks ago, before I made my way down to Milwaukee for an event, I decided it was time to make time for me. I made an appointment at my favorite salon and finally got my haircut and styled. It was amazing. It was at that moment that I decided it was time for me, to feel beautiful, for me.
Now don't get me wrong, Alex tells me all the time that he thinks I'm beautiful and that he loves me without the makeup, hair pulled back in a ponytail or bun, wearing my glasses and lounging in yoga pants and a tank top or t-shirt.
It makes me happy to know that he always sees the beauty in me but it is something that I definitely struggle with. After having 5 kids, gaining a lot of weight from pregnancies, depression and my addiction to delicious food, I need to do what makes me feel beautiful.
After I attended that event in Milwaukee and I saw this picture that my friend and fellow blogger Maureen had snapped of me, I felt beautiful that day.
In this picture, I don't feel fat. I don't see the acne on my face. I don't see the gray hairs on my head. I don't see a mom who spends most days in her jammies eating chocolate while being exhausted and depressed.
What I see here is me, happy, having fun and feeling beautiful. That day, that was a good day!
Dove and Dollar General what you to feel beautiful with their latest deal! Now through October 19th, you can save $2 instantly when you spend $7 or more on any Dove or Vaseline products in-store.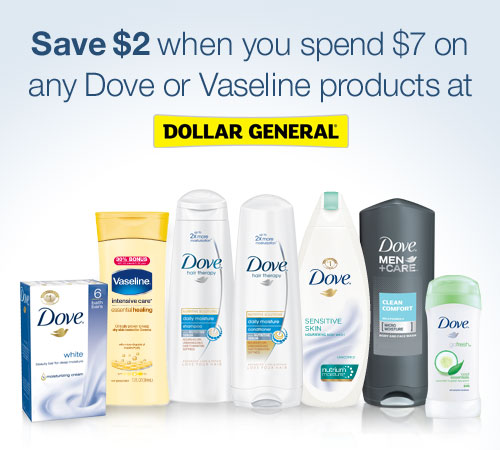 So, what makes you feel beautiful?