*This post is made possible by participating in a blog campaign by Massive Sway on behalf of GoodNites* TRU-FIT*. I was compensated for this post. All thoughts and opinions are my own. This post may contain affiliate links.*
I've never been shy to talk about Alexander's potty training and bedwetting issues as it is something we struggle with on a daily basis. When we first started potty training with him, it wasn't an easy task. After a lot of hardwork and dedication to the cause, Alexander was day potty trained just before Ellie was born.
Yes, my son is almost 7 and he wets the bed at night. Bedwetting isn't something you can just solve over night, it happens and it happens to A LOT of kids. According to a GoodNites® brand study, it's estimated that 1 in 6 children between the ages of 4-12 in the United States suffer from nocturnal enuresis, more commonly known as bedwetting. If your child has a bedwetting issue, know that you are NOT alone.
Since Alexander needs some added protection at night, we've been using GoodNites® Underwear at home with him for years. The problem we are now presented with is that Alexander is older and has been invited to a few sleepovers. When you go to a sleepover, you want to fit in with everyone else, not standout as the kid who wets the bed.
Thankfully, there is a new product out there that can save the embarassment while allowing Alexander to attend a sleepover and no one being aware of his problem.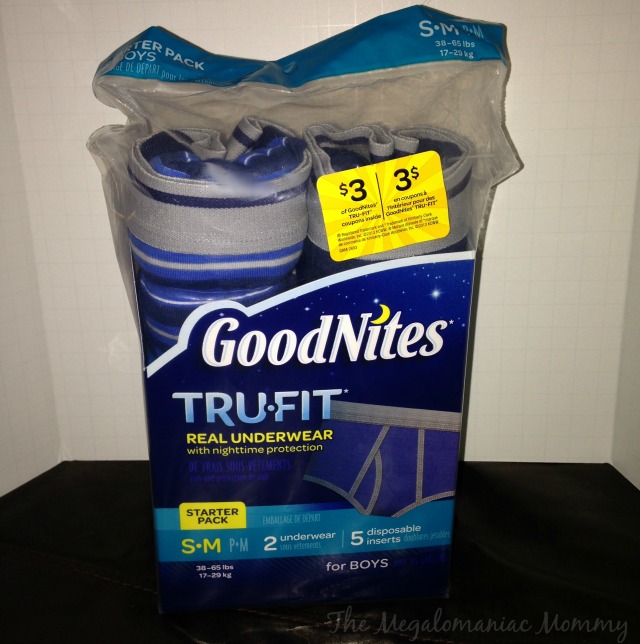 GoodNites* TRU-FIT* are real underwear with disposable inserts that offer nighttime protection for kids.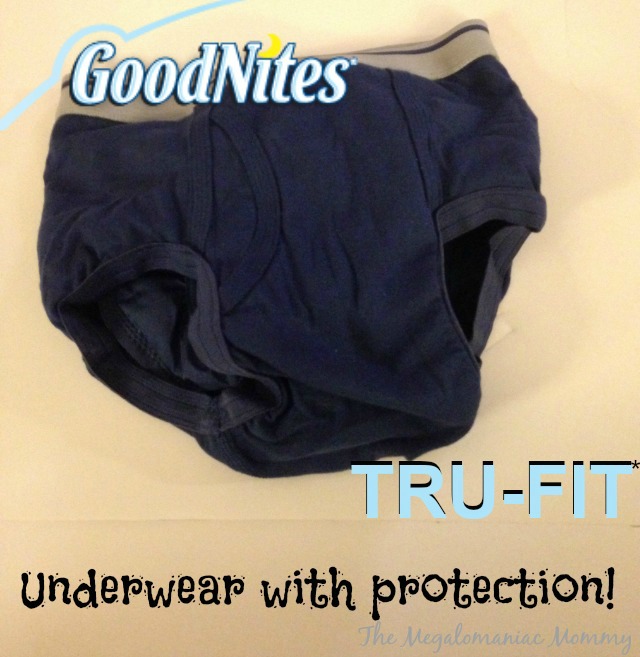 Yes! Finally a product that Alexander can use at a sleepover, and at home when needed, that give him more confidence along with the protection he needs.
GoodNites* TRU-FIT* are MACHINE-WASHABLE, REAL UNDERWEAR with a disposable insert. Everything about them is real underwear. On the inside, there is an area for the absorbent insert that offers outstanding leakage protection with a six-layer advanced absorbent technology to help lock in wetness.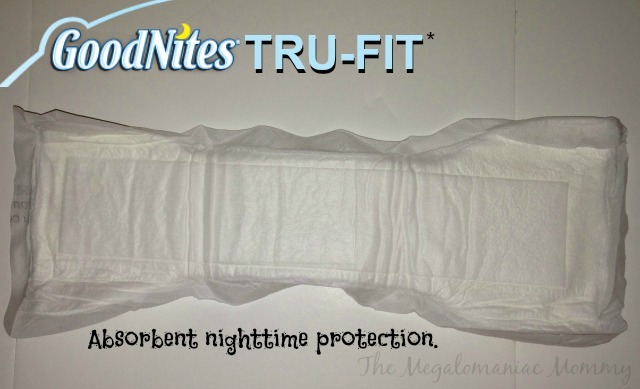 I love how easy it is to insert and remove the absorbent pad and love it even more that Alexander can do it himself. The liner just slips into the elastic area and it stays in place. When he gets up in the morning, he goes to the bathroom and removes the insert himself.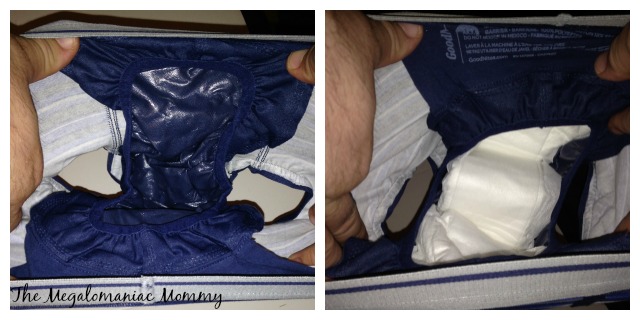 These are great for sleepovers too because you can't even tell there is anything different from his underwear when he has the insert in them.

Alexander was really excited when we picked these up from Target and can't wait for his first sleepover. It's great to see him excited about sleeping over at a friends house instead of worrying what everyone else will think of him.
GoodNites* TRU-FIT* are now available at Target stores along with an onpack $2 OFF coupon. You can get the GoodNites* TRU-FIT* Starter Kit that includes two pairs of underwear and 5 absorbent inserts for $18.99. We also opted to pick up a refill pack of inserts as well for an extra $8.99. You can get GoodNites* TRU-FIT* for boys or girls in sizes S/M and L/XL with colors and patterns for each size.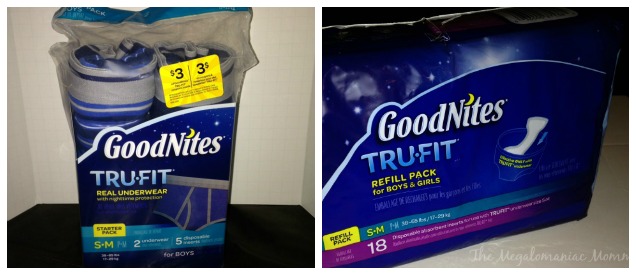 Join me (@Anne54304) at the GoodNites* TRU-FIT* #TRUFITTARGET Twitter Party on Wednesday, November 19 from 8:00 – 9:00AM PST / 11:00 AM – 12:00PM EST. Be sure to follow @SITSGirls and check back here for more information closer to the party date.
This is a sponsored post written by me on behalf of GoodNites* TRU-FIT*.
*This post is made possible by participating in a blog campaign by Global Influence on behalf of Suave and Walmart. I was compensated for this post. All thoughts and opinions are my own. This post may contain affiliate links.*
In the past, I have written about Suave products and how we use them in our home. For us, Suave is a household name and brand that we really do love and enjoy. I also have a slight addiction to Suave Tropical Coconut Shampoo and Conditioner. Addiction meaning I buy some during every trip to Walmart which means, we are pretty well stocked.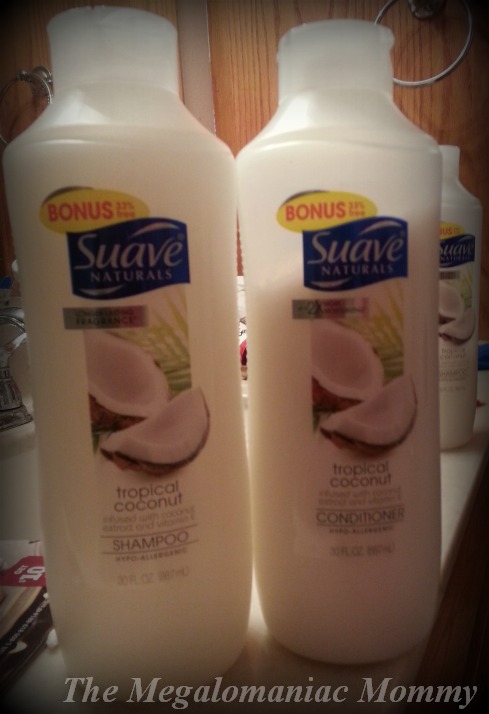 If you aren't aware, Suave recently launched a Suave Family Perks program that always you to earn Suave Family Perks points for rewards! For us, this is really good news and we will be racking up points and redeeming rewards in no time!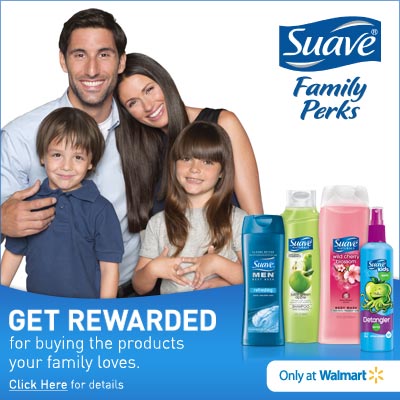 It's super easy to earn points and get credit for them. So if you purchase a Suave product, your earn points as follows: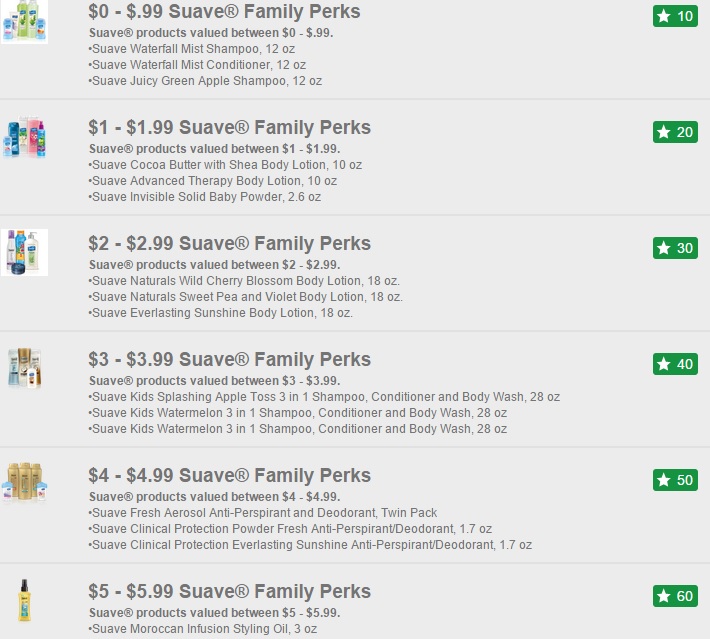 After your purchase your products, you upload a picture of your receipt to the site and wait for it to be reviewed and once it is processed you will receive a text telling you the amount of points you have earned.
Once you have enough points in your account, you can redeem them for your reward!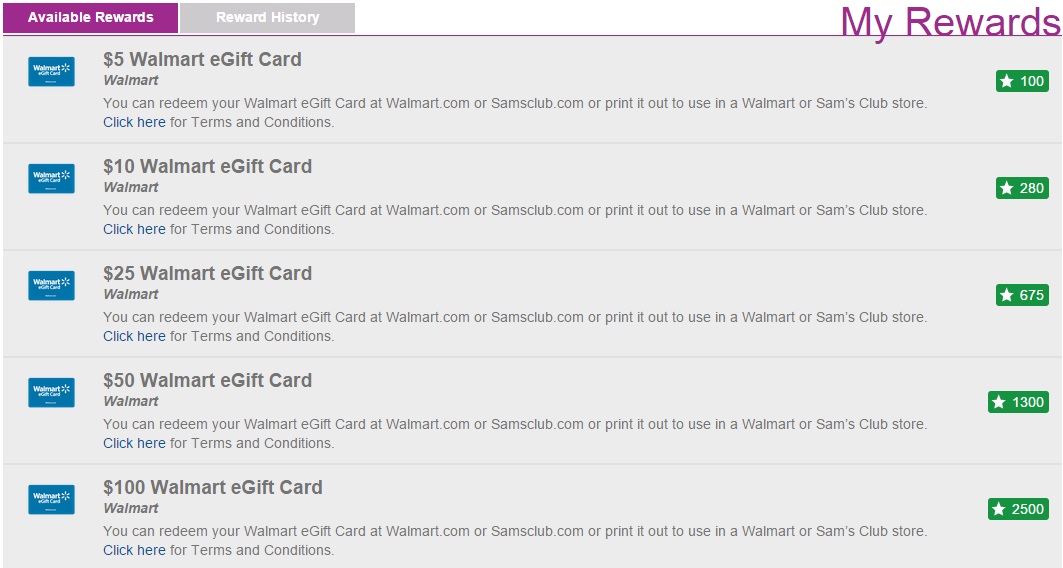 This program is so easy to earn points, you will be redeeming them for rewards in no time!
Suave and Walmart what to help you get a headstart on earning points and are offering you the chance to win a $50 Walmart gift card! Think of all of the great Suave products you can get for $50! You can enter for your chance to win by entering below.
Suave Family Perks – Resourceful Mommy

* I received a promotional item in order to facilitate this post. All thoughts and opinions are my own. This post may contain affiliate links.*
Since we got an iPad at the beginning of the year, the little kids have really enjoyed using it. Right now, my iPad gets used more by the kids than me. (Thankfully that will change after the holidays, thanks, Santa!),
With the kids using it all the time, you can bet that it is filled with kid friendly apps, and most of them are educational. I am all for my kids learning things when they think they are just playing.
We recently checked out 3 apps from Kids Academy and they have quickly become some of Ellie's favorite apps.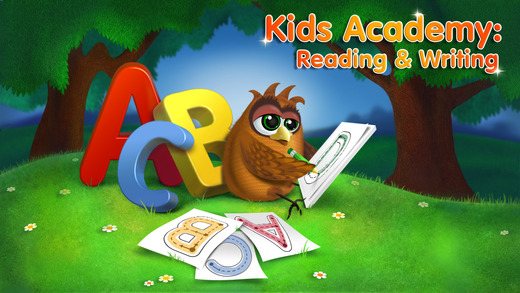 Ellie loves this app! She loves tracing letters, doing the mazes and exploring.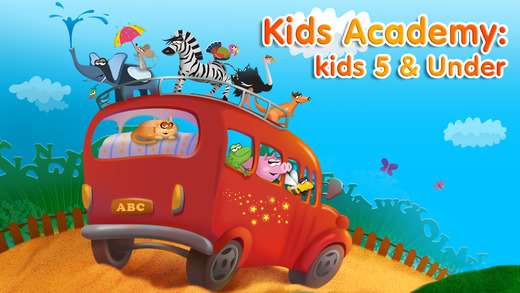 Another Ellie favorite, mainly because she can trace letters.
As a mom, I am a fan of both of these apps because Ellie is learning her letters and numbers as well as how to write them and she doesn't even realize how much she is learning from them but I do!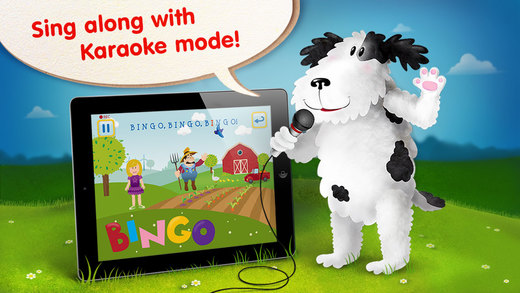 This app will have your kids singing for days! Ellie is not only learning to read and spell with this app, she is also learing songs. Since being introduced to this app, she sings BINGO all the time.
All of these apps are free in your App Store and of course, you can purchase upgraded version of each that will unlock more fun for your toddlers.We use our iPad and educational apps as part of our every day homeschool preschool and love everything they have taught our kids!
Since I first fell in love with Gilmore Girls many, many years ago, I've wanted to run away to a quaint little inn or B&B, visit little towns and meet new people.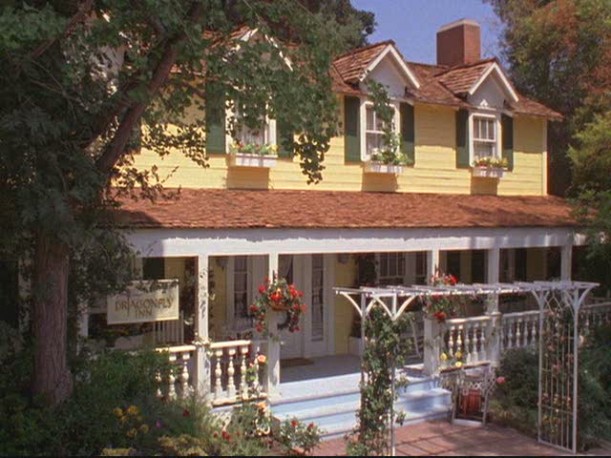 Someday, when we have the money, the kids are grown and we have more free time, I hope Alex and I are able to get out of here and explore the country and make this dream of mine become a reality.
Until that time arrives, I will continue to research and explore and plan our trip in my computer.
So far my goal is to visit Rhode Island, Connecticut, Pennsylvania, Massachusetts, Maine and New Hampshire. I want to stay in nothing but B&B's and Inns and only in small, touristy towns. Of course, since Fall is my favorite season, this is also the time I want to visit so I can experience fall in a variety of locations and see how it differs from ours.
I want to shop, send postcards, eat at little diners and restaurants and just explore. When we travel with kids I always have to have a plan in place, when it will finally be just the two of us, we can do what ever we want without any plans.
I really hope that someday, we can make this trip a reality and expierience it all!