x
Hi everyone, thanks for stopping by!
Things are a bit of a mess over here right now and I am in the process of repairing broken links and photos. You are definitely welcome to poke around as I am working behind the scenes. I am still working hard to get things fixed around here. All posts from 2014, 2013 and most of 2012 should be working without any problems now.
Thanks!
Anne
4/14/2014
*I participated in an Influencer Program on behalf of Mom Central Consulting for HUGGIES. I received a promotional item to facilitate my review and to thank me for participating.*
As you can probably tell from pictures, our little Ellie isn't so little anymore. At just over 2 years old, this little girl is constantly on the go and rarely sits still. She loves to dance, sing, play dress up, pretend play and change her clothes a million times a day. Another thing she really enjoys doing is taking her diaper off because,"I a BIG girl MOMMMMMMYYYYYY!".
Yes, this is my daily life with her and I have to admit, it is hard to keep up with her most days.
Thanks to our friends at HUGGIES, changing diapers and keeping them on Ellie's precious bottom has become a breeze. For the last 2 weeks, we've been using HUGGIES Little Movers Slip-On Diapers in place of our regular diapers and have been having great success with them.
Diaper changing time has become a lot easier with Ellie since she is more excited to slip these on herself versus waiting for someone to put a diaper on her. I am also thrilled that these have removed the frustration that comes when changing Ellie because she is a little wiggle worm. HUGGIES Little Movers Slip-Ons have also been great for Ellie's frequent wardrobe changes and they hold up quite well.
Since HUGGIES Little Movers Slip-On Diapers come pre-fastened and require no adjustments pulling them up buy herself in a breeze as well as offering trusted Leak Lock® Protection to keep things protected in between changes. The great thing about the pre-fastened sides is that when you need to take the diaper off to clean up a mess, the easy open sides and grip tabs make removal and rolling up the diaper for disposal simple and easy!!!
YAY for ease of use!!!
HUGGIES Little Movers Slip-On Diapers are designed for standing/newly walking babies which means they will be perfect for Joey in a few months because we know it is just a matter of time before that boy is going to be walking/running all over this house!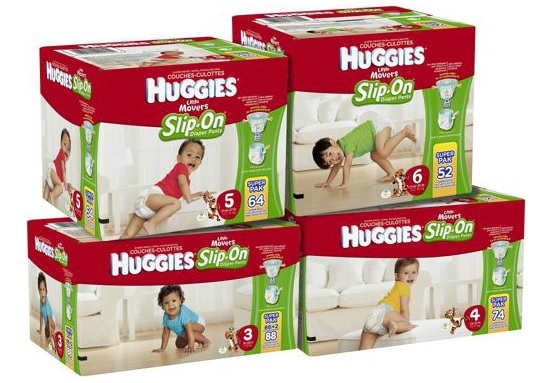 HUGGIES Little Movers Slip-On Diapers are available in sizes 3-6 and they slip on easy, leaving no marks behind and they offer a great fit.
I am so happy that we have found a diaper that not only works for us, but for Ellie too!
Connect
You can connect with Huggies on Facebook and Twitter.
Save
Right now, if you register with HUGGIES.com you can save $1 on any one package of Huggies Slip-On Diapers or if you share a link to it with three friends, you can save $1.50 on any HUGGIES Slip-On diapers. CLICK HERE TO REGISTER AND GET YOUR COUPON NOW!!!
*This post is brought to you by JORD Wooden Watches. I received a promotional item in order to facilitate this review. All thoughts and opinions are my own. This post may contain affiliate links.*
Zack has been after me for awhile now to get him a new watch. Me….I don't really have an excuse as to why I haven't picked one up for him yet, aside from the fact that he can be a little picky.
When I was presented with the opportunity to review a wooden watch from JORD, I knew that this would make the perfect watch for Zack.
Zack loves beings outdoors, loves nature and loves the woods, so why wouldn't he love a wooden watch? A few weeks ago he received the Fieldcrest Series Wood Watch in Natural Green from Jord. The minute he opened the box, he was in love with his new watch.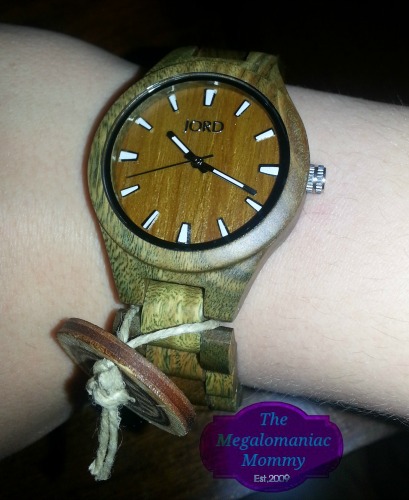 (He refused to take the tag off the first few days)
JORD delivers an unconventional answer to age-old wrist candy. JORD watches are designed to take people back to nature and away from today's metal & rubber. We want to challenge the norm by making unique time pieces as a focal point for everyday fashion.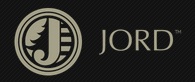 The Fieldcrest series wood watch is designed for both men and women seeking simple elegance. Not an overly large face but certainly not small, it's an everyday design. The Fieldcrest offers Citizen Miyota movements. Stainless steel hands and hour ticks are complimented by vivid wood grain face.
Zack absoulutely loves his watch and really likes that it has a natural camoflauge look to it as well. I love that the face is made from a hardened, scratch-proof glass and that it is designed to be splash proof.
JORD has a variety of watches to offer shoppers and you can view their complete collection below.
Buy It
You can grab your own JORD watch starting at $120.00
Connect
You can connect with JORD on Facebook, Twitter and Instagram.
Win It:
Thanks to our friends at JORD, you can enter for your chance to win your own beautiful Fieldcrest – Green wooden watch! Please enter using the Rafflecopter form below.
This giveaway is open to US residents only. Any mandatory entries must be completed in order to qualify to win. All entries will be validated before a winner is announced. Winner will be notified via email and will have 24 hours to respond or will forfeit prize and another winner will be chosen. Any questions, please contact us.
**Please note that The Megalomaniac Mommy and participating blogs are NOT responsible for prize fulfillment unless otherwise noted.**
*I received a promotional item in order to facilitate this review. All thoughts and opinions are my own. This post may contain affiliate links.*
Since we ditched cable over a year ago, there are quite a few shows we haven't seen but I have heard about. One of the shows a lot of my girlfriends have been talking about is Devious Maids and until recently, I had no clue why.
Libby and I recently sat down and binge watched the first season Devious Maids and I have to admit, only a few minutes into the first episode, we were sucked in.

Honestly, I should have known we were going to be hooked since it is a comedy-drama series created by Marc Cherry and we were huge fans of his hit, Desperate Housewives.
For those who are unfamiliar, Devious Maids is about five women who are bonded together by their jobs, their dreams and the dirt they sweep under the rug. The series focuses on four Latina maids who work in the homes of some of Beverly Hills' wealthiest and most powerful families. The storyline is filled with dirt, schemes and even murder!
The show's cast includes Ana Ortiz (from Ugly Betty) as the lead character, and Dania Ramirez, Roselyn Sánchez, Edy Ganem, and Judy Reyes as other maids, with Susan Lucci, Rebecca Wisocky, Tom Irwin, Brianna Brown, Brett Cullen, Mariana Klaveno, and Grant Show all in featureed main roles.
Devious Maids Season 1 is now available for purchase on DVD at a retailer near you. Season 1 has 13 episodes and some great bonus features including extended and deleted scenes and bloopers, which are always my favorite!
Don't forget to tune into Lifetime on Sunday, April 20th for the Season 2 premiere!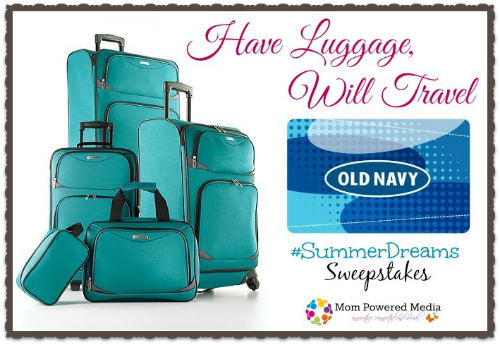 #SummerDreams Have Luggage, Will Travel Sweepstakes
hosted by: Mom Powered Media & co-hosted by: Mumblebee Inc.

It seems as though the weather here in Wisconsin is confused as we are experiencing winter once again after Mother Nature dumped more snow on us this week and there is more in the forecast for the week. I don't know about you, but I'm ready for summer to get here and if it doesn't we might just have to take a trip! This prize package could be just what we need to get started on our adventure!
One winner will receive a Tag Coronado II 5 Piece Spinner Luggage Set and $150 Old Navy Gift Card.
Giveaway ends May 6th at 11:59pm, open to US and Canadian residents, ages 18+. Excludes Quebec. Only one entrant per household. Winner is subject to eligibility verification. Enter using the giveaway form below.
*This post contains affiliate links.*

Now is the time to get your order in at Tiny Prints!
Save 20% sitewide!
Order those Graduation Announcements, Thank You cards, Birthday Party Invitations and more!
Use promo code: APR20SW
Get your's while the discount is still good!
*Offer expires 4/15/14 at 11:59 pm (PT). Offer is not applicable to previously placed orders, shipping, taxes, rush processing charges, or toward the purchase of Erin Condren weekly planners, gift certificates, calendars or photo books. This promotion code cannot be combined with other offers. Offer is only valid on Tinyprints.com and is not applicable on third party or partner websites. To prevent fraud or abuse, we reserve the right to discontinue or modify this offer or cancel any order.*