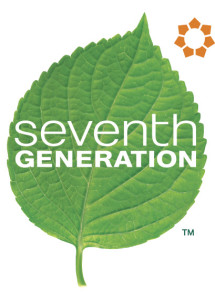 As a mom with an almost 3 month old, we tend to go through a lot of diapers and are still trying to find the ones that work best for Ellie. We are currently trying out a package of Seventh Generation diapers thanks to Seventh Generation and MyBlogSpark. In partnership with Universal Studios´ motion picture debut of Dr.
Seuss´s The Lorax* also known as the "Speaker for the Trees" who brings environmental truth and ecological hope to all, Seventh Generation will feature limited edition Lorax prints on all of their diapers and training pants.
Seriously….these things are ADORABLE!
These prints are intended to remind parents and caregivers of the lessons of The Lorax, and encourage family reading and environmental awareness while creating a few smiles.
This month, March, the Seventh Generation family of Free & Clear baby products continues to deliver on your needs as it expands adding  NEW Overnight Diapers. Moreover, Free & Clear diapers have been redesigned with new, improved tabs for better fit while Free and Clear training pants now have an absorbent core that is made with more renewable materials.
Be among the first to try these new products before they hit store shelves and rest assured that with every Seventh Generation purchase you are helping to protect the planet for future generations!
*NEW Overnight Diapers are absorbent enough to keep your baby and bedding dry through the night or during prolonged travel
*Free & Clear diapers have improved more flexible tabs that provide even better fit
*Free & Clear training pants have an absorbent core made with more renewable, plant-based materials.  They also feature stretchy, tear away side panels for a better fit and added convenience, as well as inner leak barriers for superior leakage protection
*Seventh Generation Free & Clear baby care products do not contain chlorine, fragrance, petroleum-based lotions or latex, and all Free & Clear products are also hypo-allergenic
*Starting March 2, you can register for a free The Lorax scrapbook with the purchase of any three Free & Clear diaper products, until supplies last.
Disclosure:  The Seventh Generation Diapers prize pack, product and information have been provided by Seventh Generation through MyBlogSpark
I just realized that within a matter of weeks, we will be back to the basics around our house.
You know, the baby basics.
Back to changing diapers, cleaning up spit up, and I will be nursing 2012 in more ways than one!
I get to start breast feeding for the next year of my life once again, losing sleep, forgetting to eat, do my hair, put on underwear or makeup.
These are the baby basics.
I will admit, I am looking forward to doing it all over once again but am very, VERY thankful this will be the last time I will be doing it.
So, bring on the diapers, spit up, umpteen loads of dirty poop soaked clothing…..I am up for the challenge one last time.
I can't wait to snuggle and take in that netter than life new baby smell.
Oh, and the pink and oh so cute girly things I cannot wait to put Ellie in!
I think the hubby is going to take away my credit cards and cut off all my access to Etsy and Pinterest because I have a serious addiction to finding adorable things I want to dress Ellie in!
And seriously, where the hell were these sites when I had my 3 other children?
I would have done some damage!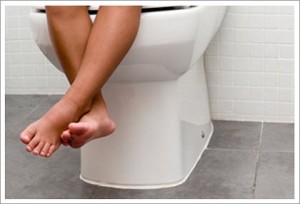 I honestly think I hate potty training MORE than I hate changing poopy diapers.
We are on Day 3 of the potty training.
With only 1 accident on each of these days.
It's 10:30am.
1 accident today, but that was mostly my fault.
We're using a Pull-Up/Underwear/Naked combination.
So far, so good.
We've also got a potty chart in the bathroom, a ton of stickers and a wicked awesome Sesame Street potty seat that goes on the toilet .
I've also had a toddler, in nothing but a Pull-Up, underwear or nothing at all since Saturday morning.
And we haven't taken him out of the house the entire time.
And he has a wiener obsession.
So, at least we know he is a normal boy.
I am losing my mind.
In the potty every 15 minutes.
It gets exhausting.
Why wasn't it this hard with my oldest son?
What do you find worked best while you were potty training your little one?