Since the kids now have their own iPads and access to Netflix when they get their screentime, the have become big fans of Scooby-Doo (cartoon and live action).
Now, as a mom, I can only watch the same episodes of Scooby-Doo over and over and over again. Thankfully, the kids are now wrapped up in watching the latest video, Scooby-Doo! 13 Spooky Tales: Surfs Up Scooby-Doo!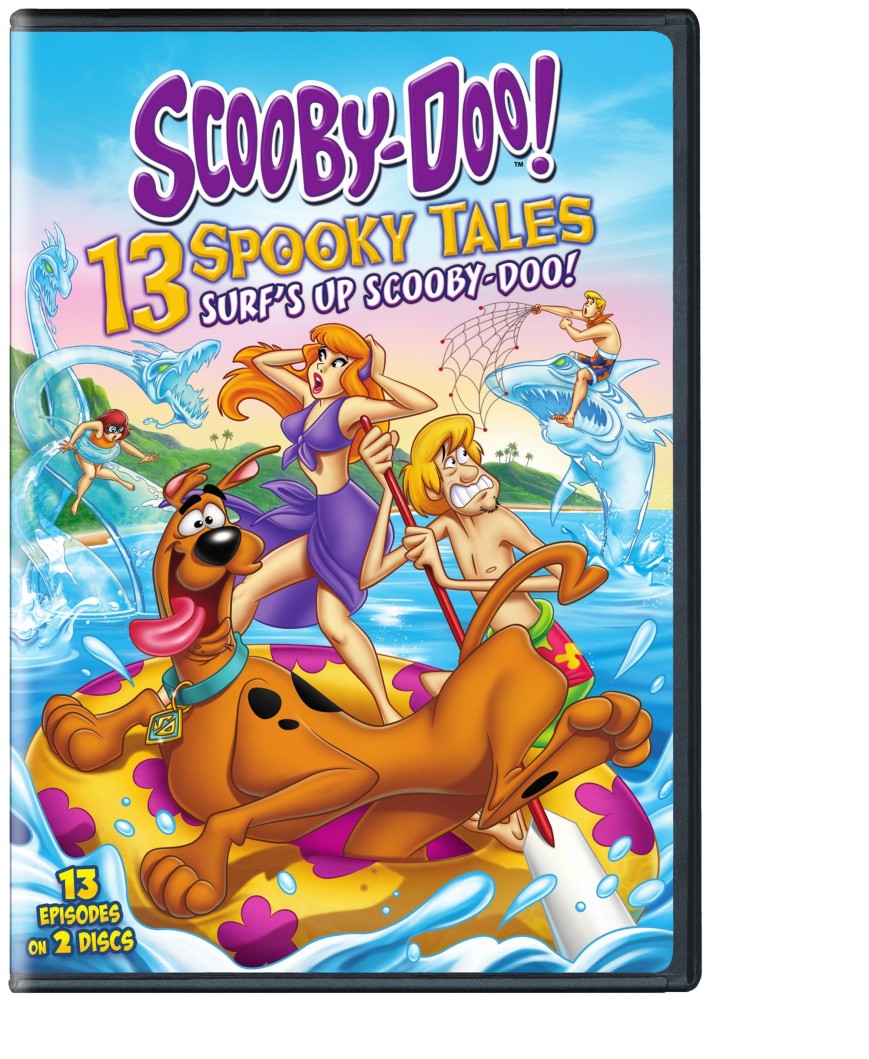 For Scooby-Doo, Shaggy and the rest of the crime-busting crew, life is never a day at the beach. So when the Gang go to a resort in Florida for a much-needed vacation, they kick back and enjoy some sun, sand and… a sea monster?! When a weird, water creature causes trouble in paradise by stealing precious jewels, the Gang will either sink, or swim to solve the case. Also, watch Scooby-Doo make a splash in 12 more fun-filled summertime episodes full of nautical nuisances. Will the Gang throw in the towel when they face aquatic apparitions, haunted lighthouses, and other oceanic oddities? Pick up this collection today so the entire family can ride the wave of scary fun and adventure with Scooby-Doo.
Of course, the kids can't get enough of Scooby-Doo and the gang, Ellie is obssesed with Velma and Joey loves to yell DOO! DOO! at the TV.
Get Yours
You can pick up your own copy of Scooby-Doo! 13 Spooky Tales: Surfs Up Scooby-Doo! today.

The following two tabs change content below.
Anne is a 30-something full-time SAHM mom of 5 ranging from 3 to 17 and grandma of 1 who resides in Ashwaubenon (Green Bay) Wisconsin. She started blogging in 2008 as a way to regain her sanity. She enjoys coffee, chocolate, cheeseburgers and vodka along with spending time with her husband and kids.