Back when we bought our first minivan, we had 3 kids. It was great to have all of the extra space and was even better when we discovered we were expecting Ellie. Since getting the minivan we've had lots of space to pack everyone up and drive all over, visit family, go see things and have.
When we were suprised with Joey, we had to move things around and now, our van…it's full. There is nowhere for an extra person to sit. There is barely any room in the 3rd row for Zack, Alexander and Libby.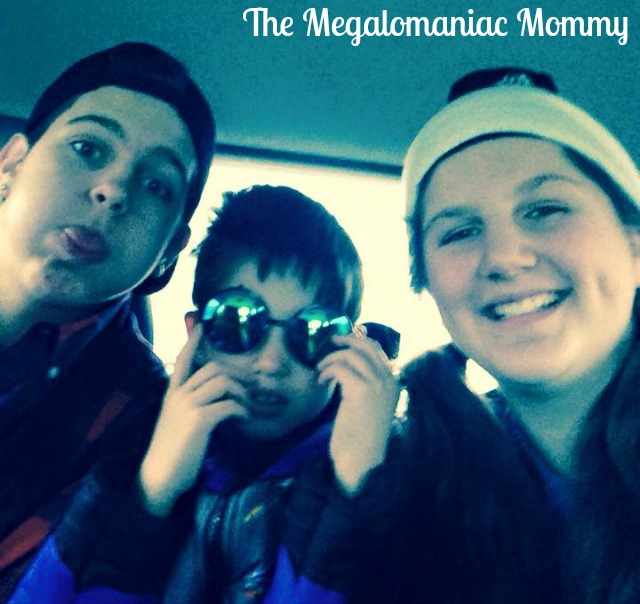 Right now they sit shoulder to shoulder and Alexander is in a booster seat between them so it's a really tight, uncomfortable squeeze.
After purchasing our current van in November, we were suprised to discover (just a few weeks later) that our family would be growing (in the form of a grandchild) and that if needed, we wouldn't have the room to transport her. So, here I am again, wondering if we will need to upgrade to a bigger vehicle soon.
Here I am, once again, looking at vehicles online at different Dodge dealerships, to see what is available out there. I've had a minivan for the last 8 years so I need to research large SUVs and see what can accomodate our family.
So, here we go again, who knows, maybe I will be car shopping again soon!
The following two tabs change content below.
Anne is a 30-something full-time SAHM mom of 5 ranging from 3 to 17 and grandma of 1 who resides in Ashwaubenon (Green Bay) Wisconsin. She started blogging in 2008 as a way to regain her sanity. She enjoys coffee, chocolate, cheeseburgers and vodka along with spending time with her husband and kids.
Latest posts by Anne Younger (see all)