Well, here we are, the 5th of January and I'm sure you are all wondering how our clean eating is going so far this year. I have to admit, I thought it was going to be really hard but so far, we are doing pretty good. This past Friday night, Alex and I thought it would be best to take an hour to ourselves and head to Copps to stock up on the basics for a few meals since we are experiencing some severe weather here. Who wants to leave the house when it is going to be -20 to -55* F outside? Not this mom!
Since we are eating clean these days, the new health key™ system at Copps makes it easy for us to locate the products we need. I am doing my best to shop for items that are organic, gluten free and stocking up on as much fresh produce as possible.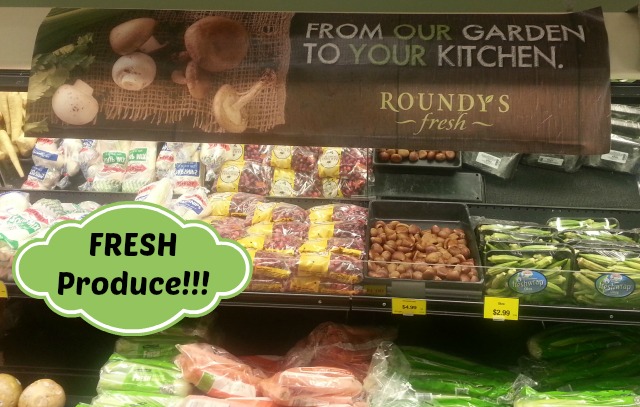 The new health key system makes it so much easier to shop for the products that your family needs. Since our family is trying to eat cleaner, we look for items that are fresh, organic and sometimes even gluten free and vegan. I am also a huge fan of the new system because it makes it easier for Alex to go to the store and pick up the items on the list as well….it's foolproof!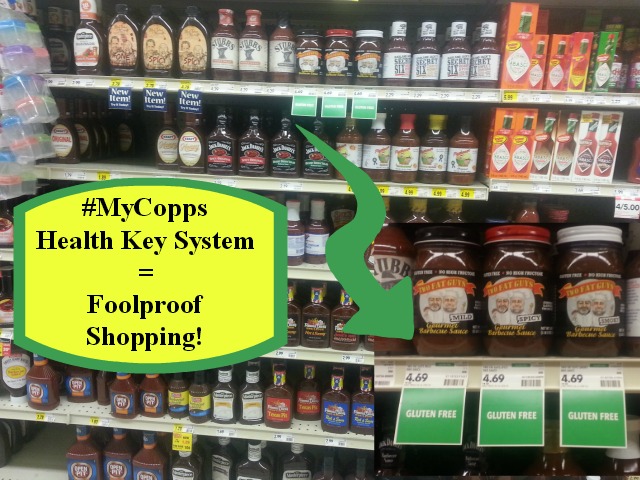 Not only does the new health key™ system at Copps make shopping easier, it also helps us make better choices and stick to our plan to eat clean in 2014. To be able to walk up and down the aisles and see products clearly labeled means I don't have to sit and read ingredients on bottles anymore!
Since we are freezing here in Wisconsin, we decided to create some dishes that will keep our family warm over the next few days. When we get cold, we like to turn to a nice warm bowl of soup to warm us back up and soup is also a dish that the whole family enjoys.
With some fresh, organic produce from Copps along with some organic spices and free range chicken, Roundy's Organic Rotelle pasta (and a few other items) we created some delicious Crock-Pot Chicken Noodle Soup that the entire family LOVED!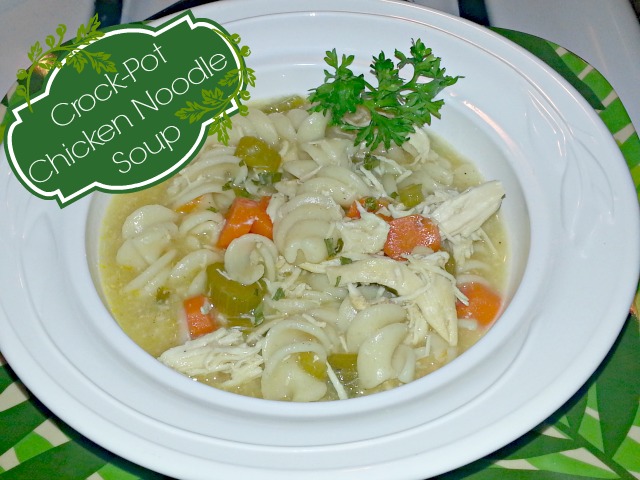 You can easily recreate this dish in your home by grabbing the recipe below and hitting your local Copps store for ingredients!
Crock-pot Chicken Noodle Soup
2014-01-05 23:28:46
A quick, easy and delicious recipe to make chicken noodle soup using your Crock-Pot.
Ingredients
2 pounds boneless skinless chicken breasts, trimmed and left whole
48 ounces chicken broth
2- 10 3/4 oz cans cream of chicken soup
8 whole carrots, sliced
3 stalks of celery, sliced
1- 16oz bag of Roundy's Organics Rotelle Pasta
3 cloves of fresh, chopped Garlic
3 sprigs of fresh parsley, chopped
Chives, Lemon Pepper and Fresh Ground Pepper to taste
Instructions
Start by adding your chicken broth and cream of chicken soup to the crock-pot. We found it best to mix the two items by stirring before adding the other ingredients.
Next, add the chicken breasts, carrots, celery, garlic, herbs and seasonings to taste.
Set your crock-pot to high for 4 hours.
After 4 hours, cook pasta as stated on package.
While pasta is cooking, remove chicken breasts from crock-pot, shread with a form and put it back in the soup.
Once pasta is cooked, add to crock-pot and let cook on low for 1 hour.
Serve and garnish as you like.
Enjoy!
Notes
We used organic vegetables, free range chicken, chicken broth that is 100% fat free and no msg and cream of chicken soup that is heart healthy and contains zero transfat, and organic herbs and spices in addition to our organic pasta.
The Megalomaniac Mommy http://themegalomaniacmommy.com/
The following two tabs change content below.
Anne is a 30-something full-time SAHM mom of 5 ranging from 3 to 17 and grandma of 1 who resides in Ashwaubenon (Green Bay) Wisconsin. She started blogging in 2008 as a way to regain her sanity. She enjoys coffee, chocolate, cheeseburgers and vodka along with spending time with her husband and kids.
Latest posts by Anne Younger (see all)