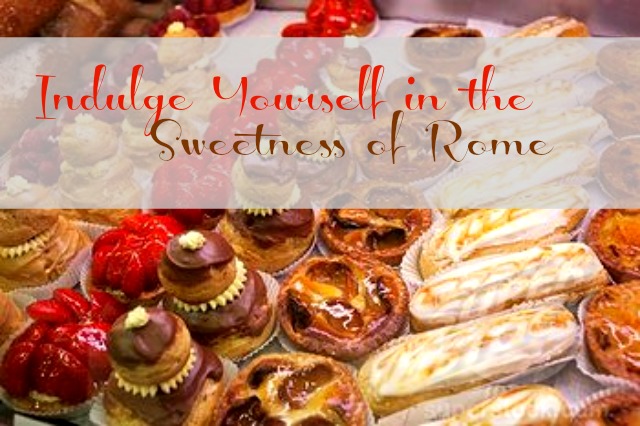 When people think of Italian food, most think of pasta, pizza and savory seafood dishes, but Italy also has a variety of offerings for a sweet tooth. Rome holidays are perfect for foodies who want to indulge in mouthwatering sweets as well as dishes and globetrotters who want to try something new. Where the idea of dessert originated, usually consisting of cheese, grapes and cakes flavoured with honey. Here are some of today's classic favourites, and one with a different twist:
BISCOTTI
These are usually considered the crisp twice-baked pastries we all like to dunk into our morning coffee, but in Rome, the word just means "cookies" in general. Pop into any bakery or pastry shop and your taste buds will be tempted by the array of delectable choices. Amaretti are a classic favourite, with their characteristic crackled tops, as are the pignoli, a moist chewy almond paste – based treat studded with pine nuts. Another beloved pastry is the pizzelle, a waffle-type of cookie baked in a special iron, and flavoured with anise.
CANNOLI
The dessert most often associated with Italy, these luscious pastries are traditionally filled with flavoured ricotta, or sometimes mascarpone, and dusted with confectioners' sugar. They are a staple in Roman bakeshops and cafes.
TIRAMISU
There are many versions of this delectable dessert, and its origin is hotly disputed, but you'll have fun trying to pick your favourite! It's based on savoiardi, or Italian ladyfingers which are soaked in coffee, and layered with mascarpone. Dusted with cocoa, it's the treat to try when in Rome.
GELATO
The history of gelato starts in ancient Rome when ice was brought down from the mountains and kept underground. Stemming from the italian word "gelatus" which means "frozen", there are countless flavours available, and choosing one is a holiday in itself! Try some made with "fragoline", tiny wild strawberries harvested from the Roman countryside' a rare and sublime treat.
CROSTATA DI VISCIOLE
This is one of the iconic desserts of Rome. Baked in a flaky lattice-topped pastry, the filling consists of jam made with visciole, a wild cherry native to Rome. This is a treat not to be missed when visiting Rome. The intense colour and flavour of this fruit is a truly unique taste experience.
In Summary
So if you're a foodie who wants to indulge in some mouthwatering dishes and desserts while in Rome, make sure to try the abovementioned food. They are indeed mouthwatering and some of them can only be tried in this city.
The following two tabs change content below.
Anne is a 30-something full-time SAHM mom of 5 ranging from 3 to 17 and grandma of 1 who resides in Ashwaubenon (Green Bay) Wisconsin. She started blogging in 2008 as a way to regain her sanity. She enjoys coffee, chocolate, cheeseburgers and vodka along with spending time with her husband and kids.
Latest posts by Anne Younger (see all)