*This review was made possible by Double Duty Divas and Pampers. I was provided the featured product free of charge to facilitate my review, but all opinions are 100% mine.*
There are many things I have learned in the last 14.5 years as a mom. I've tried a large variety of bottles, every diaper rash cream on the market, brand name and store brand wipes and diapers as well.
One thing I have learned over the years is to find a diaper that works best for your little one overnight to prevent leaks and help you get more sleep. A baby with a wet diaper is one thing, a baby with a wet diaper, wet clothes and a wet bed in the middle of the night is a recipe for disaster and little sleep.
Thankfully I learned early on that Pampers diapers were a great choice for my kiddos for their overnight needs.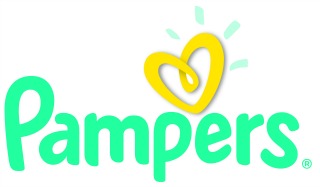 Pampers Baby Dry (Sizes 1-6), Pampers Swaddlers (Sizes 0-5), Pampers Cruisers (Sizes 3-7) and Pampers Easy Ups (Sizes 4-6) are offer 12 Hours of overnight protection which means no more late night messes to clean up!! Pampers Swaddlers are Pampers' softest diaper and the #1 of hospitals and Pampers Cruisers are now more absorbent and offer Pampers' best fit for all the ways babies play freely.
Pampers have definitely been a blessing with our little Joey since he really likes to fill the diaper through the night. It makes me much happier that I can just scoop him up and nurse him when he gets hungry without fully waking him up because I know, I can trust his diaper to protect him through the night thus resulting in both of us getting more sleep!
Dry baby equals happy baby!
Thanks to our friends at Pampers, we are giving the Gift of Sleep to a mom in our community. Pampers armed me with a gift card to do some super secret shopping. I decided to provide my friend, Jen, with the gift of sleep. Jen gave birth to her 4th child just two and a half weeks before our little Joey was born. Jen is a single mom, and having been there myself, I know just how hard it is to do mommyhood on your own and decided there wasn't a person more deserving of the gift of sleep then her!
With gift card in hand, Alex and I made our way to the store to do some shopping to grab some items we thought that Jen would need and that would really help her to relax and not have to worry about things for her new baby for a bit.
I give you……the goods!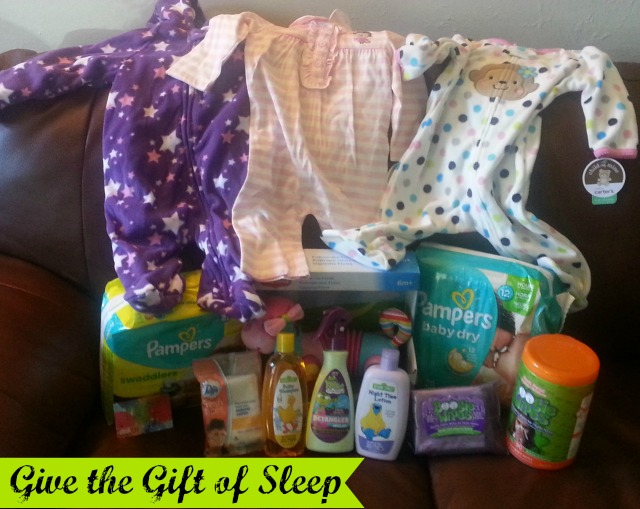 *And this picture doesn't include the extra case of diapers and wipes we grabbed for her too!
With all of these items on hand, I'm hoping Jen won't have to run to the store for baby items for a bit and I really hope she enjoys it all and can get some extra sleep!
Connect:
You can connect with Pampers on Facebook and Twitter.
The following two tabs change content below.
Anne is a 30-something full-time SAHM mom of 5 ranging from 3 to 17 and grandma of 1 who resides in Ashwaubenon (Green Bay) Wisconsin. She started blogging in 2008 as a way to regain her sanity. She enjoys coffee, chocolate, cheeseburgers and vodka along with spending time with her husband and kids.
Latest posts by Anne Younger (see all)