As a dog owner, for years, we always gave our pets rawhide bones, it was what was always recommended to us. Now, with all of the reports and stories of how bad rawhide is and what it does, we switched to products that contain real food like SmartBones from PetMatrix.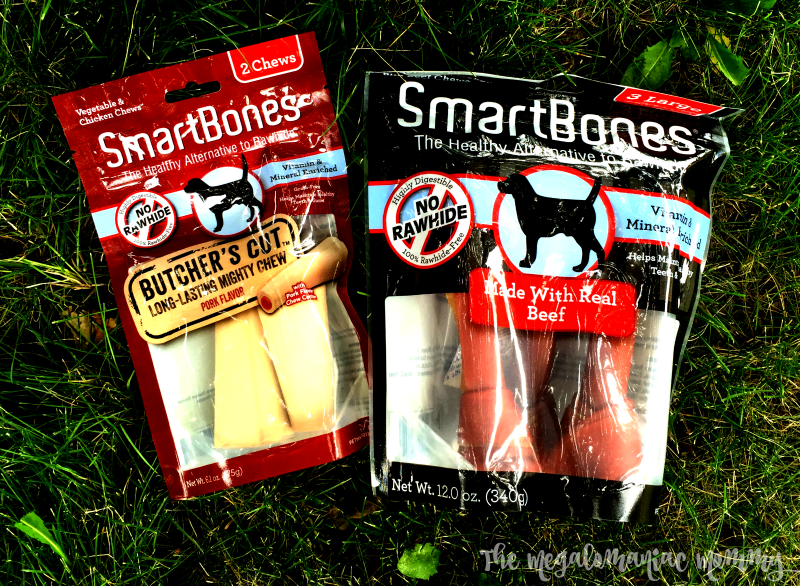 PetMatrix is committed to providing the healthiest, tastiest, safest pet chews available with their Healthy Alternative to Rawhide®, SmartBones® chews are rawhide-free, highly digestible, and 100% delicious.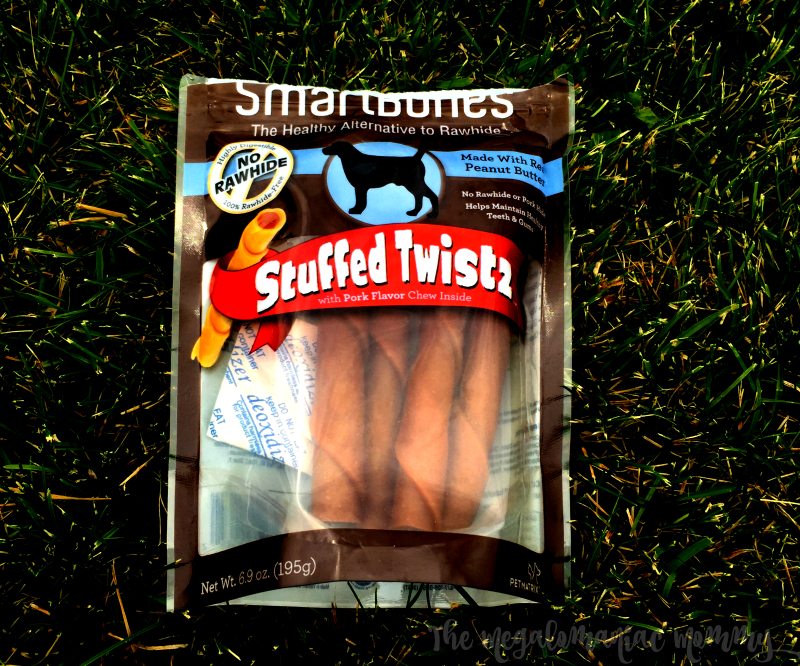 Just Say No to Rawhide!
Rawhide is the inner hide from a cow or other animal that has undergone chemical processing to remove hair and other materials. The rawhide is then ground or used whole, and is formed into various dog chews shapes.
Many veterinarians are concerned with the potential health risks associated with dogs consuming rawhide. These health risks include: stomach & intestinal blockage and potential ingestion of toxic chemicals used to process rawhide chews.
In addition, there are serious negative environmental issues generated by the use of chemicals in processing rawhide products.
What is in a SmartBone?
SmartBones®' outer layer is made of wholesome, flavorful vegetables, including sweet potatoes, peas and carrots. This is then combined with an irresistible inner layer of real chicken, for a scrumptious taste dogs can't resist!
Available in delectable recipes such as Chicken, Sweet Potato, Peanut Butter, and Dental your furry friend will have a variety of SmartBones to choose from.
Independent digestibility studies show that SmartBones® chews are highly digestible, and tests demonstrate that 9 out of 10 dogs prefer SmartBones chews over the leading rawhide chews.
Balty happens to be a HUGE fan of the SmartBones Stuffed Twistz because they are made with real peanut butter and he goes nuts over peanut butter!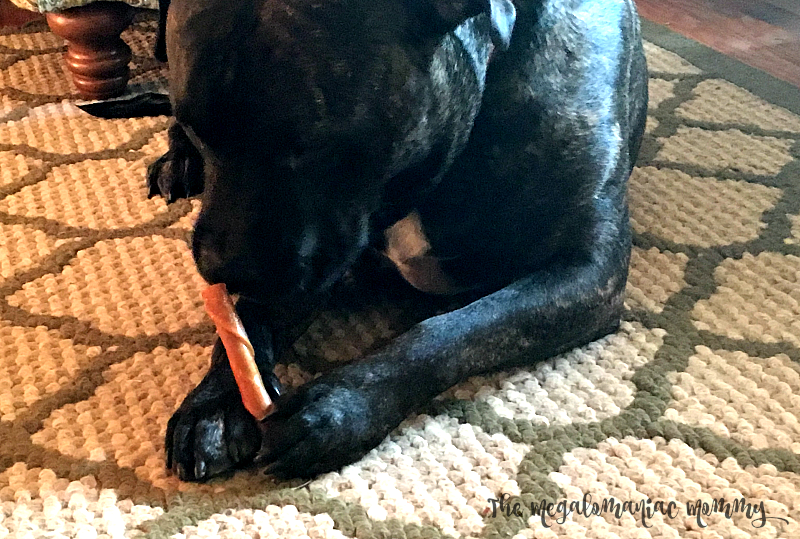 The SmartBones information, product samples, and gift cards, and have been provided by PetMatrix.
Balty is overjoyed that we made the switch to SmartBones and can't get enough of them. We've already had to replenish our supply! (We buy ours at our local Petco store).
Win It
You can enter for your chance to win a SmartBones prize pack with $25 Visa Gift Card below.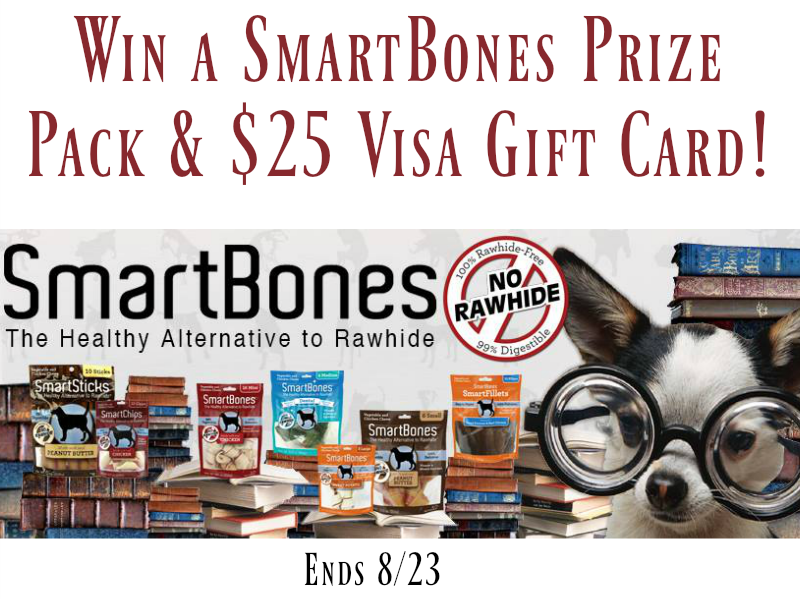 This giveaway will end on 8/23/2016 at 11:59pm CST. Winner's will be contacted via email and will have 24 hours to respond with their mailing information to claim their prize. The Megalomaniac Mommy is not responsible for prize fulfillment. Any questions, please contact us.
*The Megalomaniac Mommy policies on giveaways can be found here.
SmartBones

Landing Page (Automatic)
The following two tabs change content below.
Anne is a 30-something full-time SAHM mom of 5 ranging from 3 to 17 and grandma of 1 who resides in Ashwaubenon (Green Bay) Wisconsin. She started blogging in 2008 as a way to regain her sanity. She enjoys coffee, chocolate, cheeseburgers and vodka along with spending time with her husband and kids.
Latest posts by Anne Younger (see all)