One thing I have tried to do with every car we have had is to keep it organized, especially if we are heading out-of-town or just taking a trip to the beach. There is always so much stuff that goes with us when we take the entire family with and I hate it when everything is a giant mess.
Here are some of our favorite items and ways to keep the car organized.
Trunk Organization
I have learned that one thing you can never have enough of is trunk space. I seem to always have things rolling around in the trunk of both the van and car and it drives me nuts. I have found that a great trunk organizer
helps keep things in place while saving precious space in the trunk.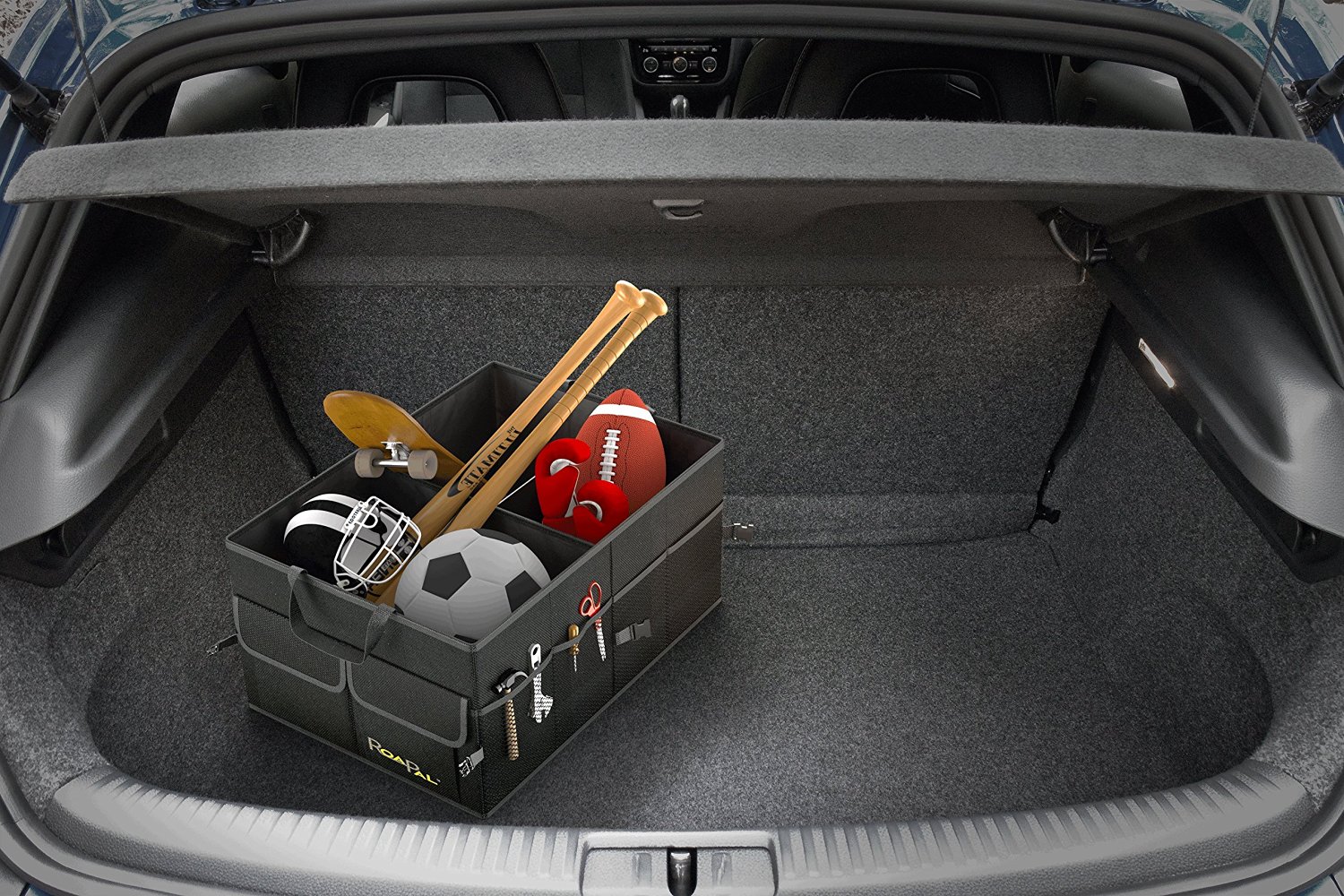 We actually have two trunk organizers, one for all the stuff and one to keep the grocery bags together when we go to the store.
Seat Organizers
We actually use two different types of seat organizers, since we use them in our family minivan. By using two different kinds, we have enough space for everyone to store items when we are on-the-go.
For our 2nd and 3rd row seating, we use a single seat back seat organizer
for the kids snacks, some tissues, diapers, wipes and anything else that may be needed. These are great because they have lots of storage space in them.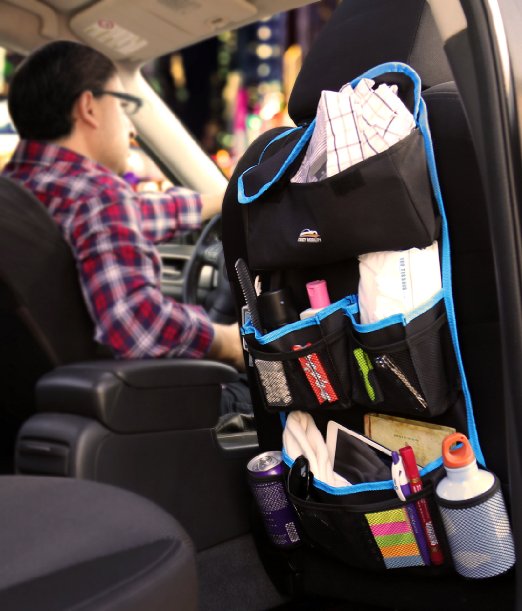 Our third row seat is a bench seat and I like to utilize the back of it for more storage and this over the seat organizer
is great for all the extras that are in our van like jumper cables, a small tool kit, as well as sunscreen and bug sprays.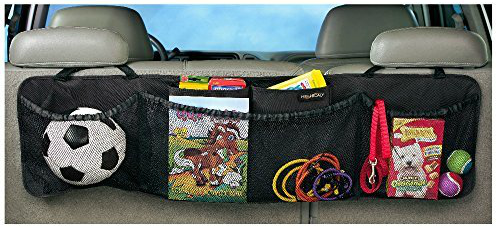 It is amazing how much cleaner the floor and the seats in our van are when we are using this extra storage space.
Organize Your Loose Change
For some reason, there is always loose change in my van and in our car. Honestly, I'm not quite sure where it comes from since we rarely pay with cash but none the less, there it is. I like to keep change all together in a pouch but if you are someone who uses change to pay tolls or for parking, having a coin holder
can be very handy.
Take Advantage of Wasted Space
In addition to being able to store items under seats, there is space in vehicles that is usually wasted. If you keep an umbrella in your car, take advantage of the space next to your seat between the seat and the door to store your umbrella. This makes it really easy to grab your umbrella when you are getting out of the car too.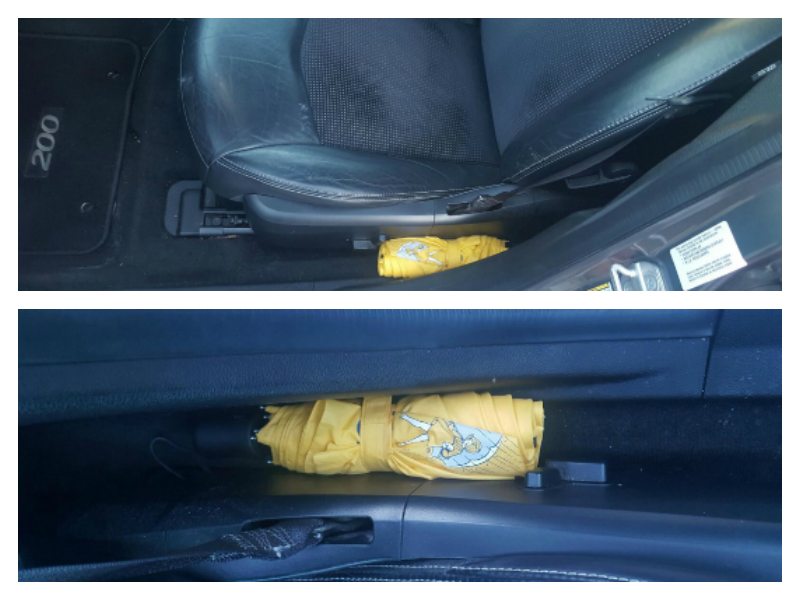 Keep things from falling in the space between your seats with these seat side pocket caddys
. No more digging for your pen, phone, or other items that fall in that little space never to be seen again.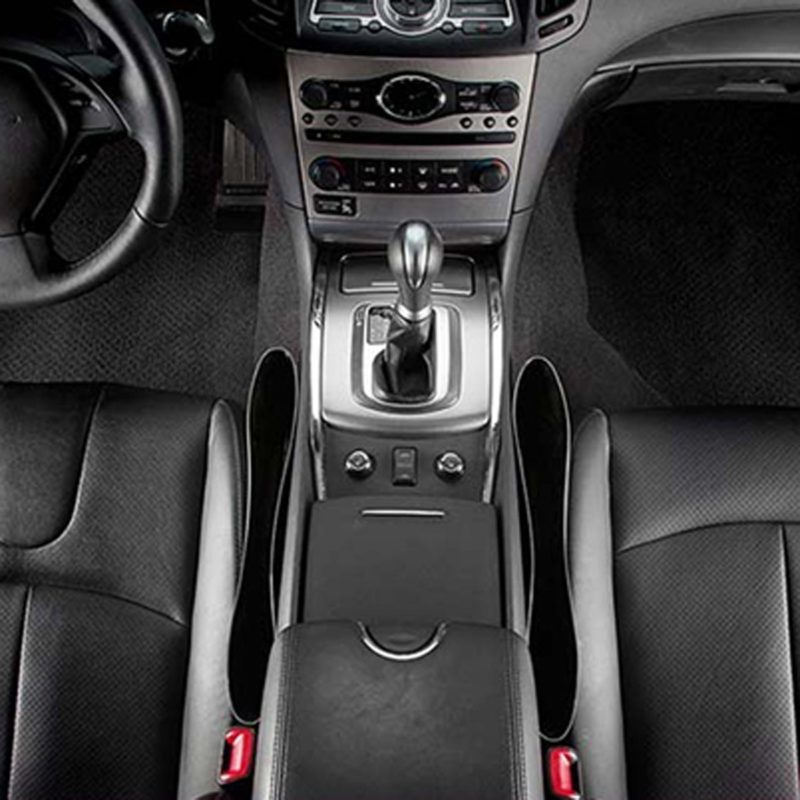 Now, these are just some of our favorite ways and products that help keep our cars organized. How do you keep your family vehicle in order?
This post is brought to you by Button Dodge, visit them online today at http://www.buttondodge.com.
The following two tabs change content below.
Anne is a 30-something full-time SAHM mom of 5 ranging from 3 to 17 and grandma of 1 who resides in Ashwaubenon (Green Bay) Wisconsin. She started blogging in 2008 as a way to regain her sanity. She enjoys coffee, chocolate, cheeseburgers and vodka along with spending time with her husband and kids.