As you have read over the last few months, we have been doing our best to protect Balty from fleas and ticks. As a pet owner, his health and well-being are always a top priority, because really, he's just like one of our kids and that is why when our vet suggested BRAVECTO® (Fluralaner), we knew we were making the right decision.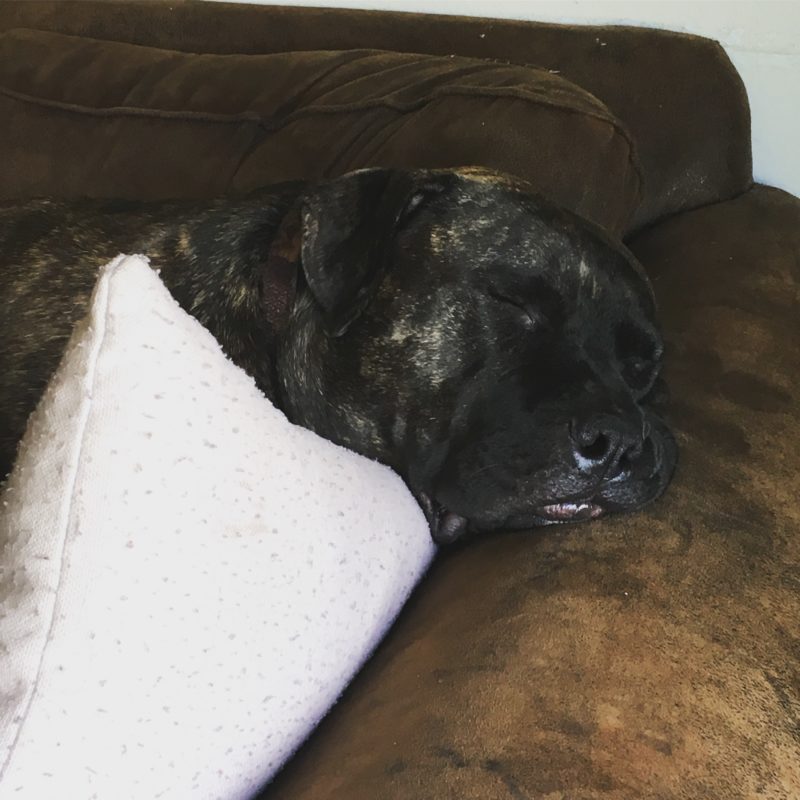 Why BRAVECTO?
BRAVECTO is a tasty chew that provides protection from fleas and ticks for up to 12 weeks*.
BRAVECTO kills fleas, prevents flea infestations, and kills ticks (black-legged tick, American dog tick, and brown dog tick) for 12 weeks and kills lone star ticks for 8 weeks. That's nearly 3 times longer protection than a monthly treatment.
BRAVECTO is FDA approved.
BRAVECTO is convenient. All it takes is 1 tasty chew for up to 12 weeks of flea and tick protection*.
BRAVECTO is not recommended for all dogs. BRAVECTO is approved only for dogs 6 months or older. This is because Bravecto is prescribed based on weight. Puppies under 6 months of age grow rapidly and their weights change too much over the 12-week treatment period.
Choosing the Right Tick Protection
I'm sure you are just like us when it comes to your dog and want to make sure they are protected. When it came to making the choice for Balty, I did some online research and I talked with our vet.
If your dog stays indoors most of the time, you may think that they don't need protection, but they do. Both active dogs and couch-potato dogs are still at risk of exposure to ticks. As you can see, Balty is more of a couch-potato dog.
If you have a dog that swims' swimming does not necessarily increase tick exposure risk but it does make it important to use a chewable form of flea and tick protection that won't wear off from the water or post-swim bath.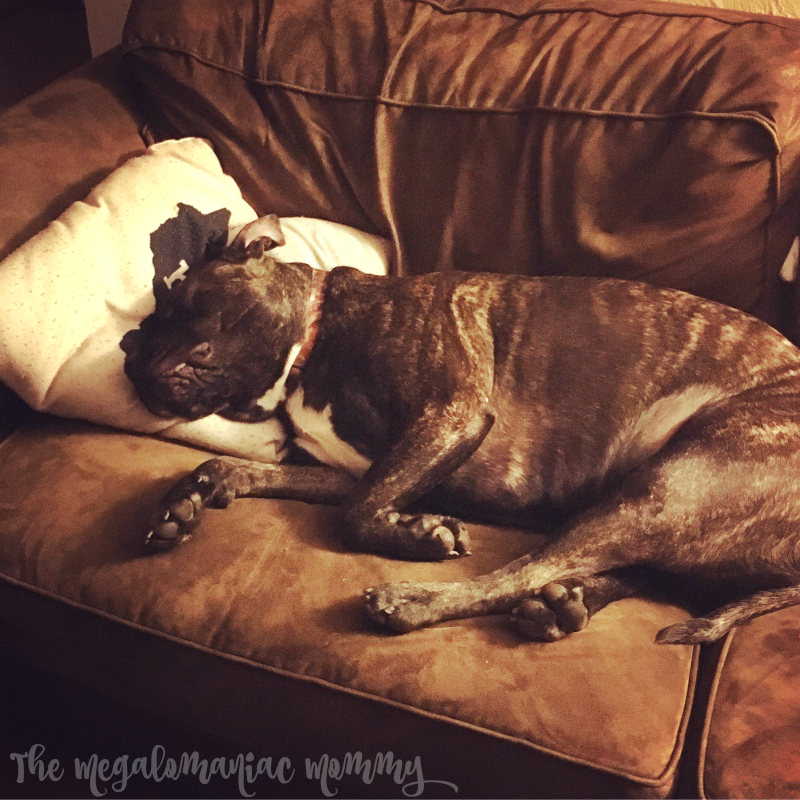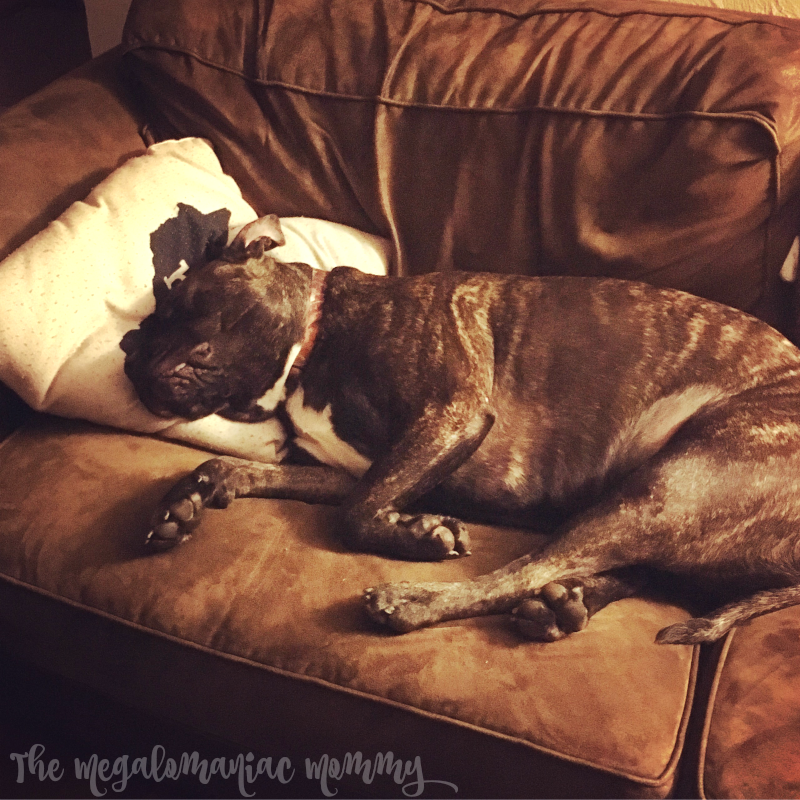 How to Check Your Pet
Examine your pet for ticks after an outing. Part the dogs' hair and ruff up his/her coat. Visually look for a tick (remember they can be very, very small), check in the ears and between the paw pads, too.
Click HERE for more information on how to check for and remove ticks. Remember, it is always a good idea to consult your veterinarian for advice on how to remove ticks from your dog.
Find a Vet Near You
Talk to your veterinarian to discuss which product is best for your pet. One convenient option that provides extended duration is BRAVECTO, a tasty oral chew, that lasts for up to 12 weeks*. BRAVECTO takes the worry out of tick protection so you and your pet can enjoy the outdoors! To find a veterinarian near you to discuss whether BRAVECTO is right for your dog click here.
Connect
For more information about BRAVECTO, be sure to connect on Facebook and Twitter.
*Bravecto kills fleas, prevents flea infestations, and kills ticks (black-legged tick, American dog tick, and brown dog tick) for 12 weeks. Bravecto also kills lone start ticks for 8 weeks. Go to Bravecto.com for full prescribing information.
Every effort has been made to ensure the accuracy of the information published. However, it remains the responsibility of the readers to familiarize themselves with the product information contained on the USA product label or package. More product information is available here: https://intervetus.naccvp.com/product/view/1047512?e=d97b22ed63e734e84c1a5910a9c8f531z1688
The following two tabs change content below.
Anne is a 30-something full-time SAHM mom of 5 ranging from 3 to 17 and grandma of 1 who resides in Ashwaubenon (Green Bay) Wisconsin. She started blogging in 2008 as a way to regain her sanity. She enjoys coffee, chocolate, cheeseburgers and vodka along with spending time with her husband and kids.
Latest posts by Anne Younger (see all)