I feel that vacation planning is very important if I want to enjoy my trip. So it's worthwhile sitting down and planning out the different areas of the trip. Have a look at what I do to help get you started.
Try to Get Deals
Now, we all know vacations can be expensive, and this why you need to get clever. I always check out the same package on numerous different sites. There will be differences you just have to find them. I'm always on the lookout for deals that will save the family money. These deals definitely exist; it's just a case of hunting for them. Choose options that will give you the biggest savings without affecting the holiday.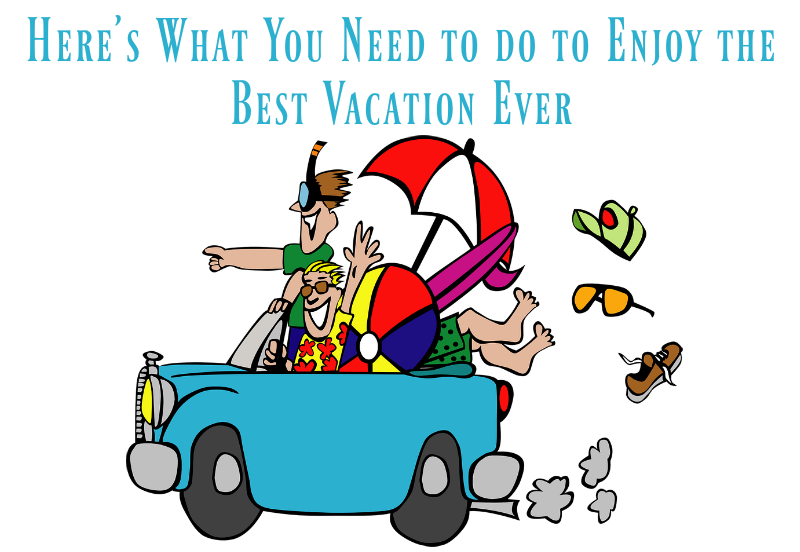 Who Are You Travelling With?
Think hard about who you're traveling with on this vacation. Is it going to be just you and hubby, or will the kids be coming too? If it's the latter, you're going to need some extra preparation to account for the kids. I like to make sure I everything I need on hand when traveling with kids.
Check Out Accommodation
I have often found that the accommodation can make or break a holiday. It sounds like it should be the least significant thing, but it's really not. If you holiday as a couple, hotels are the way to go. However, if I go on holiday with the kids a hotel can be a nightmare. It's cramped and crowded, and the kids get stir-crazy. There are lots of rules and regulations to adhere to. So instead I like to find a holiday apartment for us all. That way we get much more space and freedom. We can all be together in the same place, and I can keep an eye on the kids if needed.
Plan Out What to Do
Something you've got to realise about going on holiday with kids, you always need things to do. I research where we're going to go very carefully. I get online and look up all the possible activities we can pencil in while we're there. I know the kids are going to need stimulation, so accounting for their interests is important. Planning out what we're going to do keeps everything more organised. It also means we all get the opportunity to do things we'd like to do, kids and parents alike.
Take Plenty of Cash
Make sure you remember you're going to need plenty of cash with you. There's nothing worse than running out of spending money during your holiday. So make sure you have enough with you. I like to keep some spare cash set aside too in case anything should happen. Think about changing it all up before you go. Though sometimes I keep some money to exchange when I reach my destination. It depends on what the exchange rate looks like.
Be Prepared for an Emergency
Sometimes when you are on vacation, things go wrong and emergency situations happen. When this happens you want to do your best to be prepared. If you are heading out on the road in the family car, be sure to visit a reliable dealership, like Lustine Toyota, to make sure your car is in great running condition.
Going on vacation should be a fun, exciting and magical adventure. But for a lot of us it can be a highly stressful experience. For me, it's something that I greet with a mixture of excitement and dread. But I've learnt over the years that planning is the best way to solve the stress and chaos problems. Make sure you do the same in the build up to your travel.
The following two tabs change content below.
Anne is a 30-something full-time SAHM mom of 5 ranging from 3 to 17 and grandma of 1 who resides in Ashwaubenon (Green Bay) Wisconsin. She started blogging in 2008 as a way to regain her sanity. She enjoys coffee, chocolate, cheeseburgers and vodka along with spending time with her husband and kids.