Posts Tagged 'General Motors'
In 8 hours, Zman, Bean and I will be departing Green Bay and making our way to Chicago for the Verizon Wireless Midwest Savvy Moms kickoff event followed by the Brands & Bloggers Summit on Saturday.
Although we will be leaving in the wee hours of the morning to assure that we will arrive on time, one thing that we do know is that we will be riding in style!
Thanks to GM, we will be traveling in a Quicksilver Metallic 2012 Yukon XL 1/2 Ton – 4 wheel drive SLT!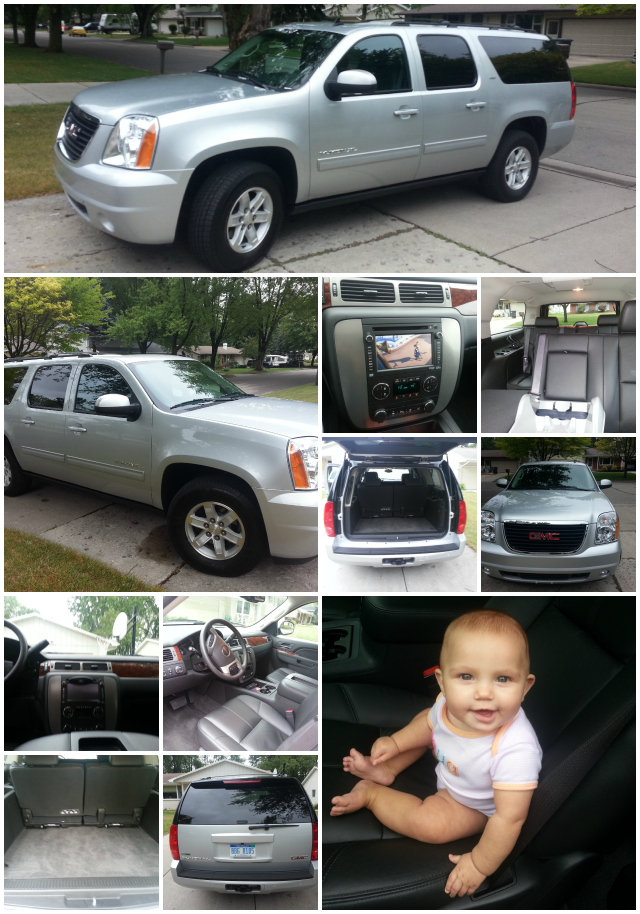 Yes, that is our mode of transportation for the next week and I can tell you this, I am in love! If I ever win the lottery I can promise you that this will be the car I am driving after!
The Yukon XL is a smooth ride that offers so much comfort for everyone!
Front heat bucket leather seats, air conditioning, adjustable pedals, heated second row seats, dual tv screens, DVD technology, navigation, back up cameras….the list goes on and on and on and on.
I am loving it and cannot wait to hop into it in the morning and make our way to Chicago!
Looking forward to seeing everyone there!
Disclaimer: GM was kind to lend us a vehicle to travel to Chicago and home, however they do NOT expect or require me to write this post. All thoughts and opinions about the 2012 GMC Yukon are my own and seriously, if I win the lottery, I am soooo buying one!