If you follow me on Twitter, you may have seen a tweet from me yesterday morning that went like this:

Then, about an hour later the torrential downpours started.
And stopped.
And started.
And stopped.
I think you get the idea.
So, the boys (Hardworking Hubby, Zman & Tatertot) took me out to dinner last night before baseball.
We went to Red Robin, enjoyed our meal and when we left the sky looked like this: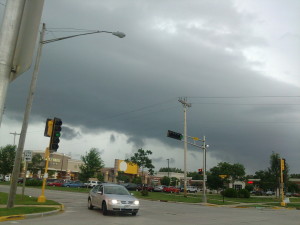 Little did we know, that was just the calm before the storm.
In less then an hour things in our town looked like this:
(Click on pictures to enlarge for better viewing & Scroll over top for descriptions and locations.)
(*Please note that I DID NOT take all of these pictures.  Some pictures have been used from flood photos on The Green Bay Press Gazette's website).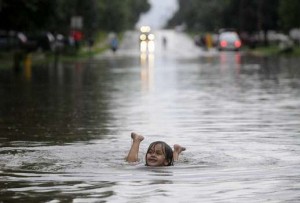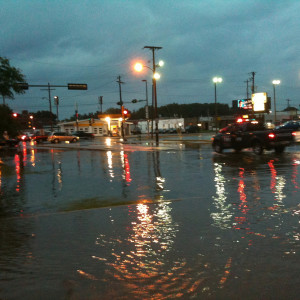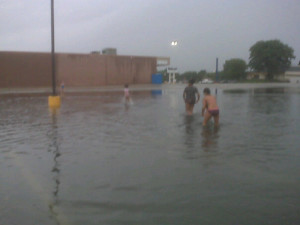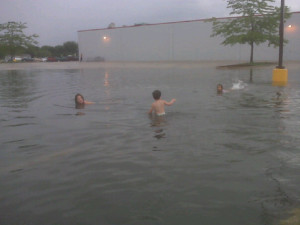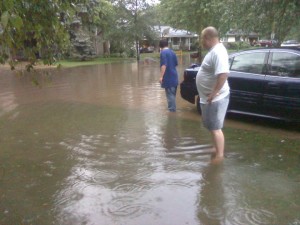 The gentlemen in this picture were kind enough to push my van home after it go stuck in almost 2 feet of water, stalled, floated and started to take on water.
Thanks guys!!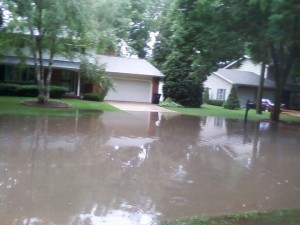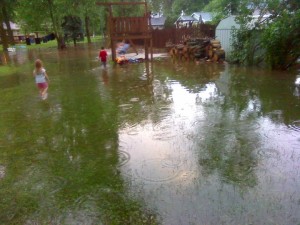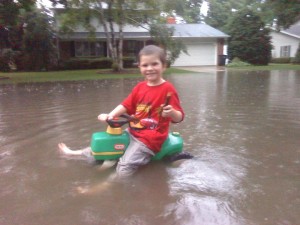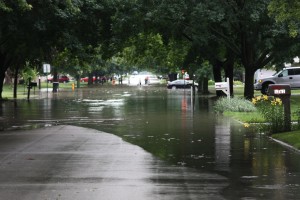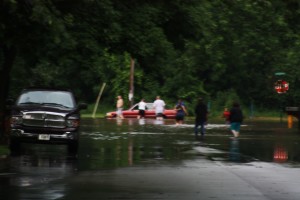 Our basement also took on some water and we are working on getting things cleaned up.
When we went to bed at 4am our street and a few surrounding ones were still barricaded in addition to being under water.
Just remember,
be careful what you wish for…..
You just might get it.
And then some!
Our new busy family schedule that is!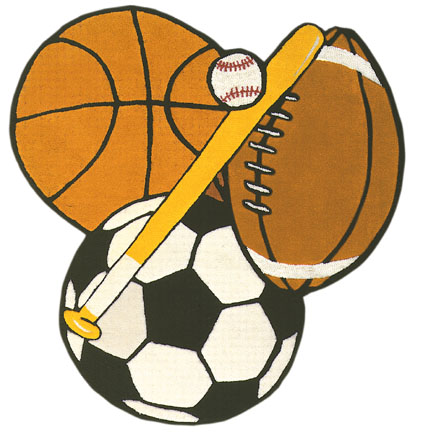 This signifies that Summer is fast approaching.
Starting tonight the Hardworking Hubby & I will begin the summer regimen that is- baseball for Zman and soccer for the Drama Queen. Yup, soccer and baseball both on the same nights of the week at practically the same time in totally different places!
Tell me again why I agreed to this??
I am officially a soccer mom.
Not quite sure how that makes me feel.
And that is all I have to say about that – for now…..