Winter has officially arrived here in Wisconsin, complete with snow and cold weather. I love this time of year, I know, I'm crazy.
With the winter weather, we also have people who are, once again, getting accustomed to driving in the snow, as well as people with cars breaking down.
In order to save yourself the hassle as winter progresses, take the time right now, to get your car ready for winter.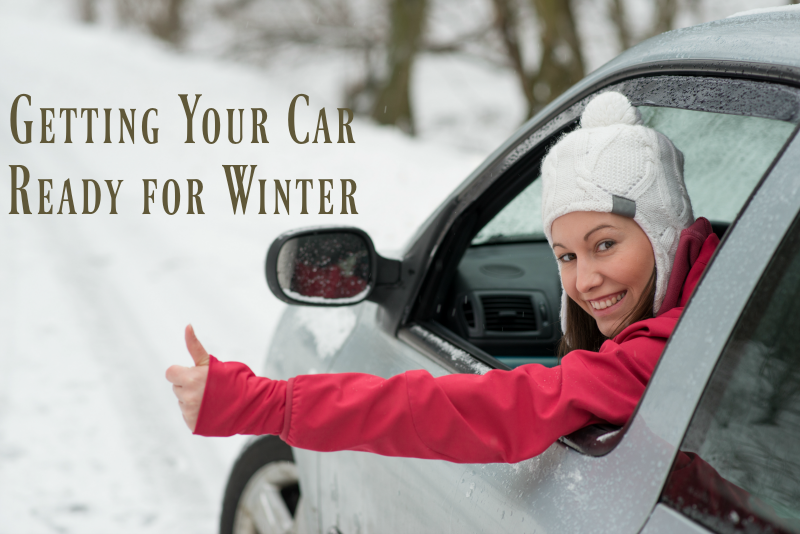 We've had our first major snowfall here in Green Bay and I already have a friend posting on Facebook that they have a dead battery and need to replace it. Of course, this could have been prevented by making sure their car was ready for winter.
Here is a helpful list of this to check on your car to make sure you are winter ready.
Tire Tread – If any tire has less than 3/32-inches of tread and replace any tires that do not.
Tire Pressure – Check tire pressure frequently during winter months
Battery and Charging System – Have the battery and charging system tested and make sure it is in good condition and will survive the cold winter.
Battery Cables and Terminals – Make sure all connections are secure and remove any corrosion from the terminals and posts.
Oil Change – Make sure you head into the winter with a fresh oil change
Check fluid levels – make sure all fluids are topped off.
Wiper Blades – Replace wiper blades.
Brakes – have your brakes inspected to make sure they are in proper working order and that nothing needs to be replaced.
Of course, many of these things can be inspected at home, however, I recommend taking your car to a reliable dealership like Suburban Chrysler Dodge Jeep Ram of Ann Arbor, MI.
The following two tabs change content below.
Anne is a 30-something full-time SAHM mom of 5 ranging from 3 to 17 and grandma of 1 who resides in Ashwaubenon (Green Bay) Wisconsin. She started blogging in 2008 as a way to regain her sanity. She enjoys coffee, chocolate, cheeseburgers and vodka along with spending time with her husband and kids.
Latest posts by Anne Younger (see all)