Over the last 2 years, we have fallen in love with Zutano clothing and have been fortunate to partner with them a few times. One of the reasons I love Zutano clothes for the kids is that they are mix and match so you can create so many outfits from just a few pieces. I am also a big fan of the quality of the clothes and how lovely and cute the patterns and designs are.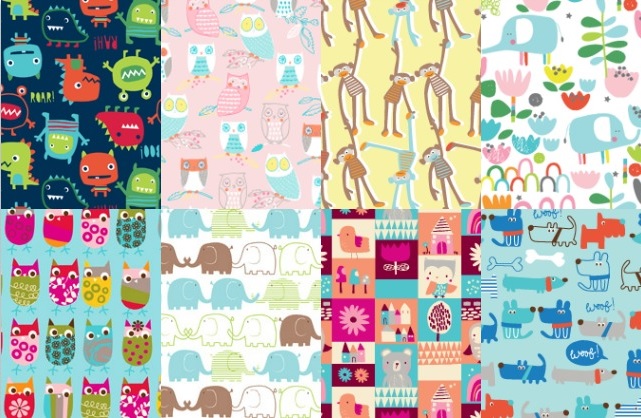 I love all of the patterns I just cannot pick a favorite. Thankfully, we have a few pieces featuring some of these patterns.
Now that winter is making its way to Wisconsin, I finally switched out the kids clothes and have everything they need to keep them warm this winter while still looking stylish.
On Ellie: Zutano Tiny Town Toddler Long Sleeve Viola Top & Zutano Newsboy Cap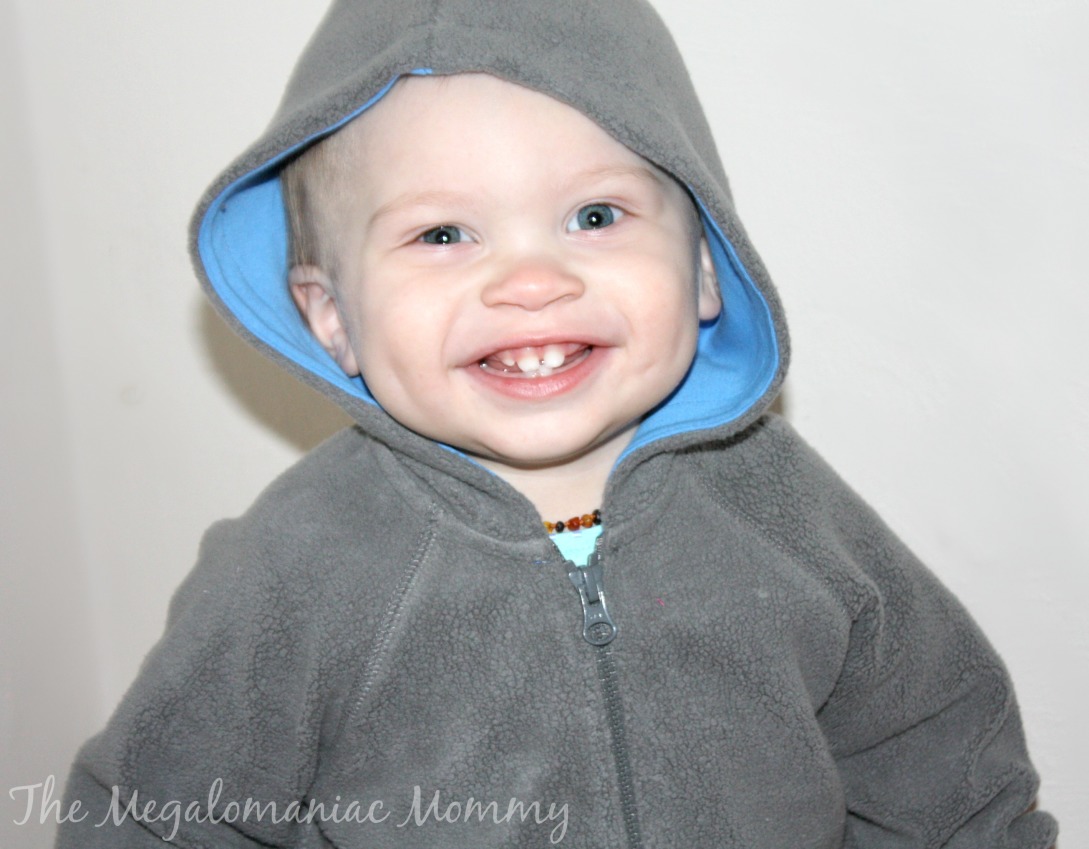 On Joey: Zutano Gray Cozie Baby Contrast Hoodie
I'm not the only one who is loving the kids new outfits, they absolutely love them too. Ellie was so excited when our latest shipment arrived that she wanted to play fashion show right away.
This outfit has quickly become one of Ellie's favorites. She loves everything about it that is pink because PINK and she is crazy about her soft and fuzzy vest and loves how cuddly it is. This is definitely one of my favorite outfits on her as well.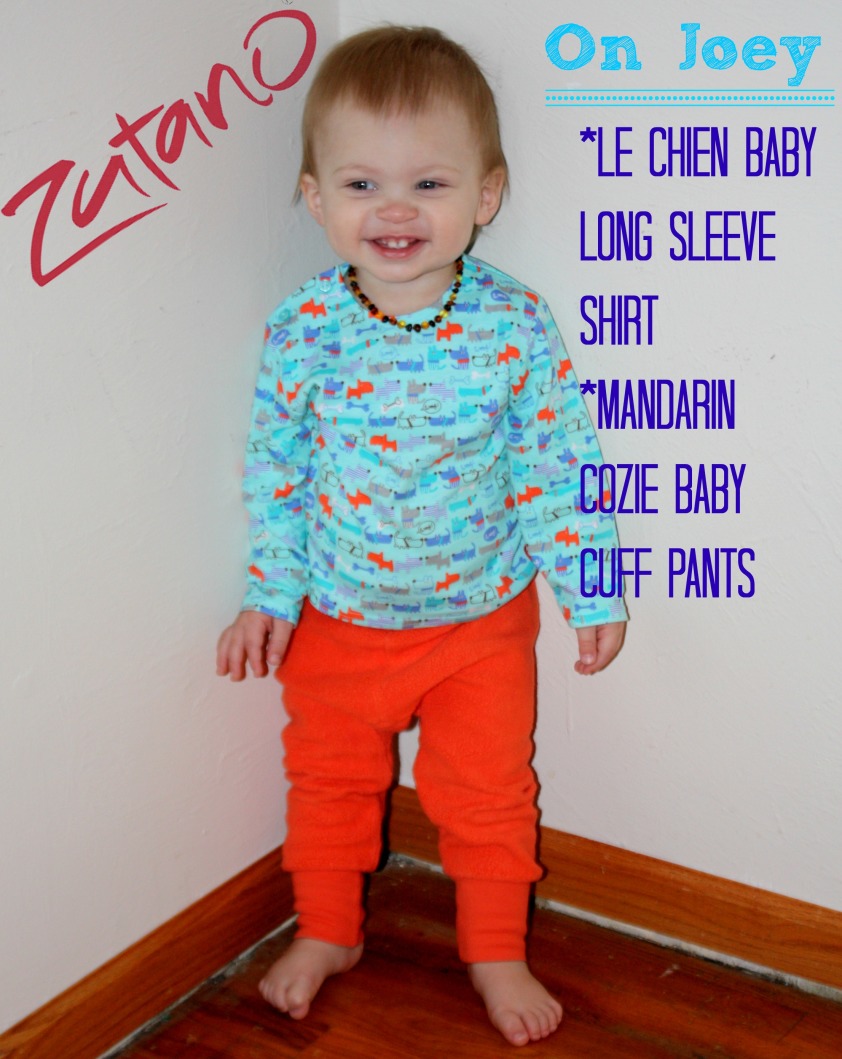 Okay, where do I begin with this outfit? I love, love, LOVE these pants and I never would have bought this color myself but now I am crazy about it. Also, the shirt suits him great, the print is covered in dogs and he is crazy about the pups.
Here he is with the outfit above along with his hat and sweatshirt, having some fun and being cute. He's pretty much mastered the being cute thing.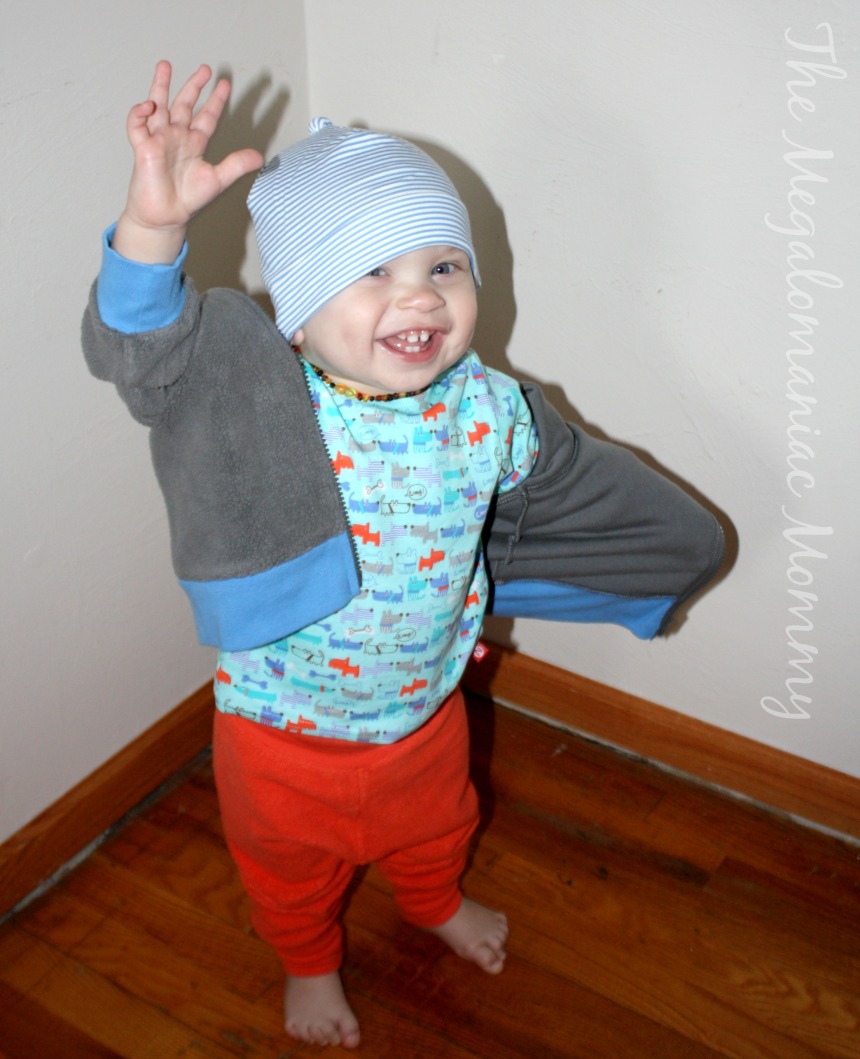 Joey is wearing the Zutano Pool Candy Stripe Baby Hat
Zutano offers clothes for newborns & preemies, babies, and toddlers as well as accessories, toys, and nursery decor. You can build a complete wardrobe for your child by picking up a few of these great mix-and-match pieces.
The following two tabs change content below.
Anne is a 30-something full-time SAHM mom of 5 ranging from 3 to 17 and grandma of 1 who resides in Ashwaubenon (Green Bay) Wisconsin. She started blogging in 2008 as a way to regain her sanity. She enjoys coffee, chocolate, cheeseburgers and vodka along with spending time with her husband and kids.