For the last few months (almost 6 now) Ellie has been asking for a Pink Kitty ZippySack. It all started while watching an episode of Bubble Guppies one day when the magical ZippySack commercial appeared and she was mesmerized.
If the video didn't explain it all for you, the gist is that a ZippySack goes on a bed like a fitted sheet but acts as a blanket that zips up and keeps everything, including your little one snug inside. You just zip and flip!
Since that day, everytime she sees the commercial she asks, and really, I thought she would eventually forget about it or let it go….but it's Ellie, the girl who never forgets.
And so, she asked and asked and asked. Then, one magical day, I received an email asking us if we were interested in reviewing a ZippySack. Honestly, when I read the email, I swear I heard angel's singing.
So, of course, we accepted and then she waited for it to arrive.
I think getting that package may be the best thing that has ever happened to my little girl.
We opened it and immediately put it on her bed.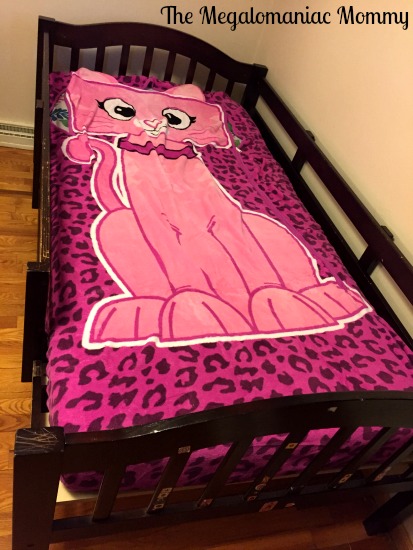 If you didn't know, pink is Ellie's signature color and she loves animal prints and kitties so honestly, this couldn't be a better fit for her.
She was so excited when it was all on her bed that she couldn't wait to try it out!
It didn't take her long to figure it all out and get comfortable.
Yes, we are talking one happy little girl who loves to snuggle her pink fleece Kitty.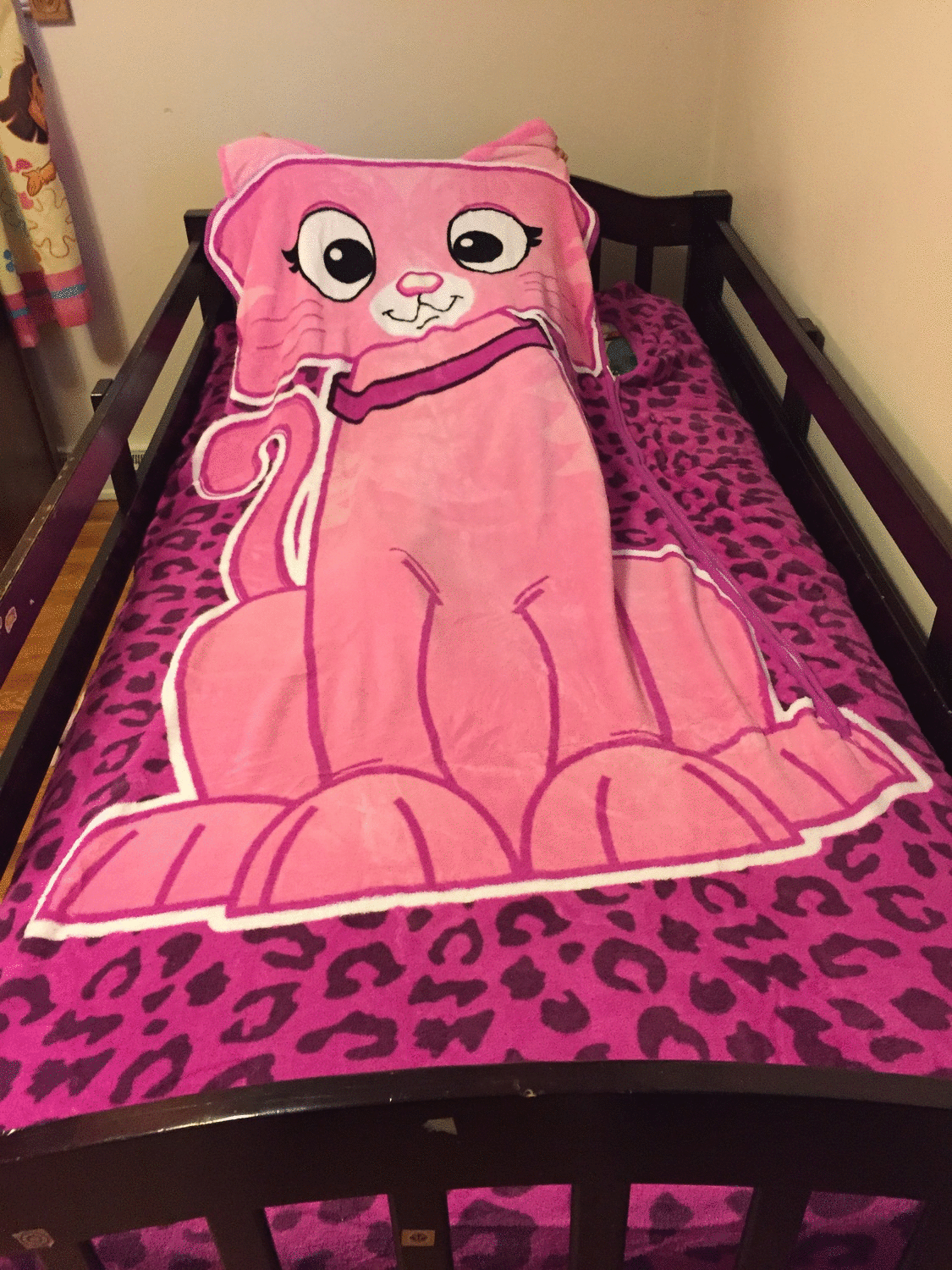 I don't think her smile could get any bigger!
Since my kids squirm around so much and kick there blankets off ALL.THE.TIME. the ZippySack is the perfect solution to keep them warm at night.
I know I'm already going to have to order 2 additional ZippySacks for the little boys because they think Ellie's is just too cool! So cool that we found them like this the other night.
Of course, Alexander failed to zip them all inside.
The ZippySack is a great solution for keeping beds straightened up and it makes it easy for Ellie to make her own bed. She also really likes the 'secret' pocket on the side, it's a great place to keep her My Little Ponies.
I was worried that some of the color would fade in the ZippySack after being washed a few times since I've had some bad experiences with fleece. I am pleased to report that it is still just as vibrant as the day it arrived and that's after 3 washes. It has also held up very well in the washer and has pilled at all either.
The ZippySack is going to be a great asset when we stack the bunkbeds back up at the end of the summer.
Overall, I am quite pleased with the ZippySack and can't wait to get the boys theirs.
Get Your Own ZippySack
You can order your own ZippySack in a Twin Size for only $29.99 + $9.99 P&H or the ZippySack Full Size for only $39.99 + $9.99 P&H and in your choice of Kitty, Dino, Puppy or Panda. You'll also get a fun carrying case for easy traveling absolutely FREE with your order! and receive a 10% discount on all additional ZippySacks ordered, just pay separate P&H.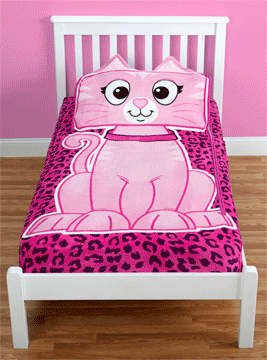 Connect
You can connect with ZippySack on Facebook, Twitter and Instagram.
The following two tabs change content below.
Anne is a 30-something full-time SAHM mom of 5 ranging from 3 to 17 and grandma of 1 who resides in Ashwaubenon (Green Bay) Wisconsin. She started blogging in 2008 as a way to regain her sanity. She enjoys coffee, chocolate, cheeseburgers and vodka along with spending time with her husband and kids.