If you haven't figured it out by now, Libby is my child with very unique tastes. She loves to be different and is not afraid to step outside of the box, it's one of the things I love most about her.
When we were searching online for a few items on her back to school wish list, we found some cool items on Zazzle that she just had to have.
Making is for everyone.
With Zazzle, your imagination is at your fingertips.
At Zazzle, The Make Engine™, we believe that dreams should be indulged, ideas explored, and inner creators set free. Our mission is to give anyone, anywhere the power to make anything imaginable.
Buy shopping Zazzle, Libby was able to find items that she couldn't locate in the store and if she wanted to, she could tweak them more to meet her needs.
Zazzle has everything you need from binders to clothes and backpacks, journals and more to fit your back to school needs.
After going through the site for what seemed like forever, Libby decided on 2 items, a binder and a t-shirt. Now, she didn't opt to make any changes to either item since she loved them just the way they were.
First there was her binder. She wanted something that was large enough to get her notebooks in as well as something durable so she decided on an Avery Signature 2″ Binder with a funny school design on it.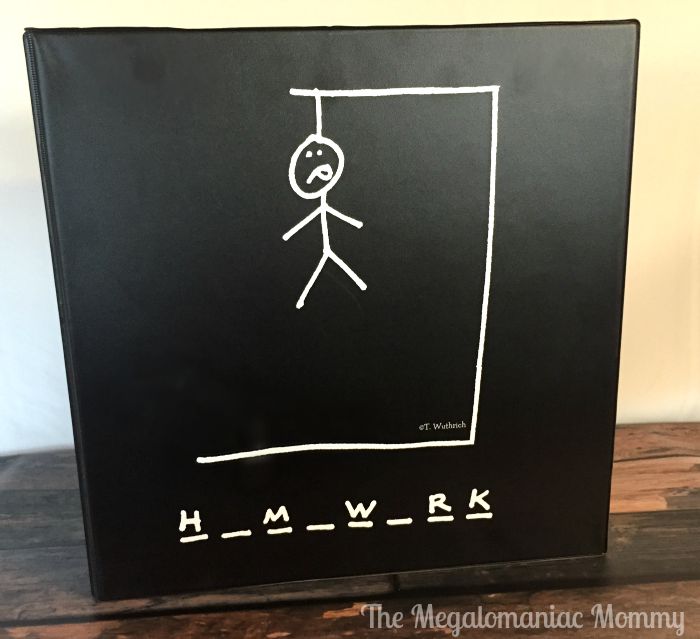 This binder was made for Libby. It fits her style, her attitude and pretty much sums up all of her feelings about school and homework.
Now, the other item Libby picked out, the t-shirt, is her new favorite thing and I'm pretty sure it is her most prized possession now.
I give you…..Bueller….Bueller….Bueller….
This shirt is proof that Libby is my kid!
This shirt is perfect for any Ferris Bueller fan and it is sure to be a hit when Libby heads back to school!
If you are looking for some great items for the new school year, be sure to check out Zazzle!
Connect
You can connect with Zazzle online on Facebook, Twitter, and Instagram.
The following two tabs change content below.
Anne is a 30-something full-time SAHM mom of 5 ranging from 3 to 17 and grandma of 1 who resides in Ashwaubenon (Green Bay) Wisconsin. She started blogging in 2008 as a way to regain her sanity. She enjoys coffee, chocolate, cheeseburgers and vodka along with spending time with her husband and kids.
Latest posts by Anne Younger (see all)