After having both Ellie and Joey, I very quickly learned the importance of swaddle blankets versus the traditional swaddling with a blanket. Both Ellie and Joey loved to be snug in a swaddle while they slept but as they grew, there was one thing they didn't like about them, having their legs restricted.
Now that Hazel has arrived, we have quickly discovered that she is not a fan of having her legs all bunched up either but she does enjoy the swaddle. Enter, the Ollie Swaddle
, from Ollie World, a swaddle blanket made of a patented moisture-wicking material that supports the health and development of your little one from day one. The luxuriously soft and gentle feel keeps your baby tightly swaddled while regulating their temperature to keep them comfortable and cool which reduces the risk of overheating while also allowing your little one the freedom to stretch their legs!

Of course, in addition to being able to move their little legs around, parents also have easier access to those late night diaper changes!
The Ollie Swaddle also helps calm fussy babies, promotes neurological development, and reduces the occurrence of SIDS by preventing babies from rolling from back to front.
As for Hazel, the Ollie Swaddle
induces sleepiness.
September is Baby Safety Month
With September being baby safety month, now is a great time to get or gift an Ollie Swaddle, they even come nicely packaged and ready to wrap! You can purchase and Ollie Swaddle for $59 by visiting The Ollie World.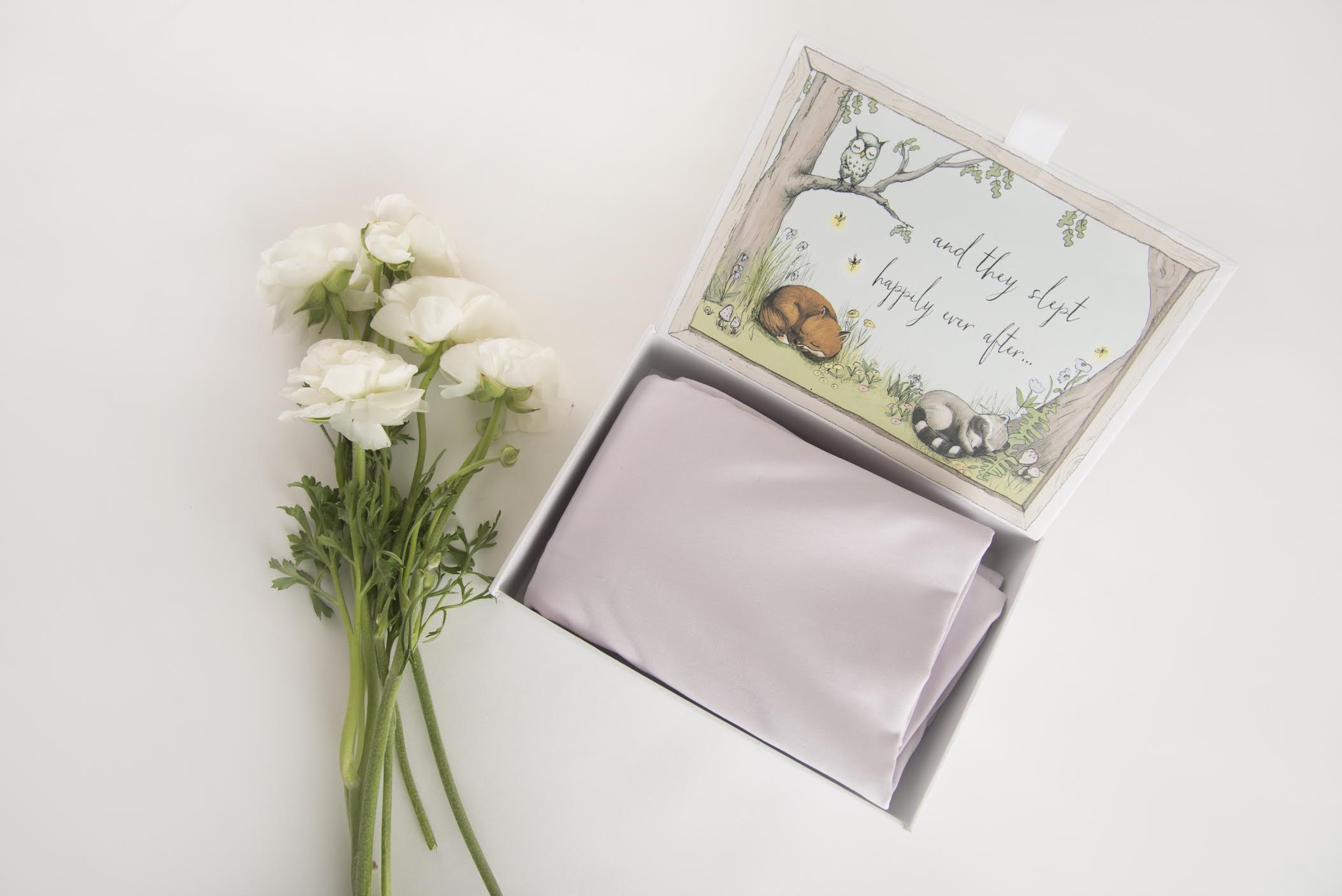 The Benefits of Swaddling Courtesy of Hindi Zeidman at The Ollie World
Swaddled

babies have more restful sleep.

Swaddling

helps your little one feel secure like they did in the womb.

Swaddling

helps sleeping infants remain on their backs. Since back sleeping is one of the best ways to reduce the risk of SIDS, this is very important. Keep in mind that once babies are able to roll from back-to-front purposefully, it is time to stop

swaddling

.

Swaddling

decreases the startle reflex. Since

swaddling

makes babies feel secure, they are less likely to wake up due to being startled and this means better quality of sleep.
REM sleep is important for brain development. Better sleep means more time in REM sleep and a healthier baby.
Number four applies to parents, too. When your baby gets more sleep, so do you. When you get more sleep, you're able to be more effective when you are awake.

Swaddling

reduces colic and fussiness. A happy, secure baby will be calmer and less prone to unexplained fussiness. This calm can also aid in better digestion.

Swaddling

prevents over-stimulation. When your little one was in the womb, she was protected from the overwhelming stimulation of lights, sounds, and feelings of the outside world. Since the

Ollie

Swaddle

is designed to mimic the comfort of the womb, it makes your baby feel that same protection of being inside mom.

Swaddling

helps keep baby warm. Babies' bodies are not as efficient as our own at regulating temperature. The

Ollie

Swaddle

helps babies stay warm while the patented material wicks away moisture to keep them dry.
It can also aid in successful breastfeeding. Not only does a calm baby nurse better, but if you tuck your baby's hands into the

swaddle

it will help keep them from pushing away or scratching your breast.
The

Ollie

Swaddle

aids in proper hip development. One concern with

swaddling

is that it can affect the development of your baby's hips if constraint is put on joints. The

Ollie

Swaddle

's fabric stretches to allow freedom of movement in joints, while still providing the comfort of a

swaddle

.
The following two tabs change content below.
Anne is a 30-something full-time SAHM mom of 5 ranging from 3 to 17 and grandma of 1 who resides in Ashwaubenon (Green Bay) Wisconsin. She started blogging in 2008 as a way to regain her sanity. She enjoys coffee, chocolate, cheeseburgers and vodka along with spending time with her husband and kids.
Latest posts by Anne Younger (see all)