*This post is brought to you by Wikki Stix. I received a promotional item in order to facilitate this review. All thoughts and opinions are my own. This post may contain affiliate links.*
When it comes to teaching kids about saving money,and the reasons to save versus the reasons to spend can be boring for everyone involved and kids, they just want to have fun.
Now that Alexander is 6 and is receiving money on a regular basis for birthdays, holidays and the occasional allowance we have started teaching him why it is important to save his money. He likes the idea of saving because then he can buy the latest Power Ranger toys he has his eyes set on.
Thanks to Wikki Stix and their Designer Piggy Bank, you can make the learning process of saving money fun for everyone involved.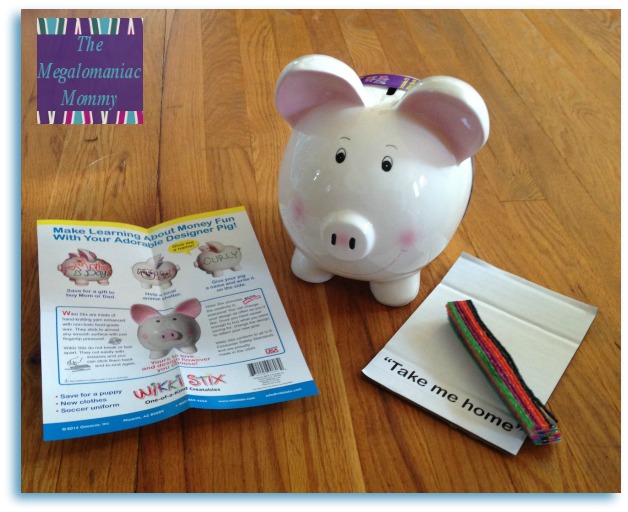 The Wikki Stix Designer Piggy Bank gives your child the chance to design their bank any way they want using Wikki Stix and without leaving a giant mess behind.
If you haven't heard of Wikki Stix before, what you need to know is that they are make of hand-knitting yarn enhanced with a microcrystalline food-grade, non-toxic wax, the kind used in bubble gum and lipstick. They do not contain latex, gluten, nor peanut or other nut oils or byproducts which makes them an ideal creative activity toy for children with allergies.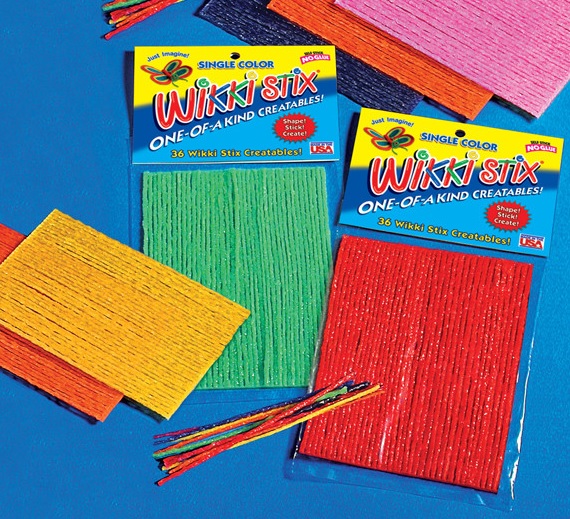 Wikki Stix are great because the don't make a mess, they stick without glue and all you need to do is apply some pressure to them and they adhere to almost anything. Oh, and if you make a mistake, you can just peel it off and do it again!
The Wikki Stix Designer Piggy Bank measures about 9″ from nose to tail and about 8.75″ in girth. It is a classic ceramic bank with a stopper on the bottom for easy coin removal and comes with 72 colorful stix.
Alexander had a blast creating his piggy bank!
I love the way it turned out!

This was such a greast project for Alexander to do on his own and be creative. Since he has completed it, he has been busy filling it with all the loose change he can get his hands on!
Buy It
You can get your own Wikki Stix Designer Piggy Bank for $24.95.
Connect
You can connect with Wikki Stix on Facebook and Twitter.
The following two tabs change content below.
Anne is a 30-something full-time SAHM mom of 5 ranging from 3 to 17 and grandma of 1 who resides in Ashwaubenon (Green Bay) Wisconsin. She started blogging in 2008 as a way to regain her sanity. She enjoys coffee, chocolate, cheeseburgers and vodka along with spending time with her husband and kids.
Latest posts by Anne Younger (see all)