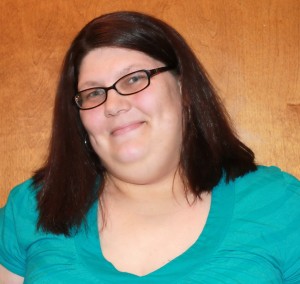 My name is Anne Guldan Younger and I am a full time blogger, wife and stay at home mom. I graduated from the University of Phoenix with my AA in Information Technology & Web Design in April of 2011.
I have an incredible husband who works his butt off so I can continue to be a SAHM. In this story of our life, we will just refer to him as the Hardworking Hubby! He's not quite as kick ass as I am, but he's still pretty amazing. He works 2nd shift so we get to spend our mornings and nights together…in the evenings, I'm a single mom. He makes me laugh so hard I almost pee my pants daily. He may be lazy and I may bitch and complain about him from time to time in my blog but I still love him just the same!
Ok…so on to the rest of my story……
Now, before I had the Hardworking Hubby, I had 2 children of my own…..
Zman & the troublesome Drama Queen.
I had my whole life planned out.
I had 2 kids, never planned on getting married and we were doing great as a family of 3.
They were going to be off to college right before I turned 40 and then I was going to have all this free time to myself and then……….
my whole world changed.
I met the Hardworking Hubby
got engaged
got pregnant
got married
had a baby—–>> Enter Tatertot
and BOOM! we were a family of 5!
On December 17th 2011, we welcomed the 6th member of our family, Baby Bean!
In January of 2013, we learned that we are expecting baby #5, a boy, in August. This came as a HUGE surprise given that HH had a vasectomy 6 months prior but after a trip to the doctor, he learned that his little guys were still swimming strong!
So…that's us in a nutshell…okay an EXTREMELY SMALL nutshell.
I have so much to share!
I hope you will stick around and find out what happens in our everyday life as a kick ass family of 6!!!!
In November of 2010, Anne and the DramaQueen were invited to attend the Pop Art Pixie VIP Party in New York City by Crayola. Anne was also a guest at the premiere of The Lion King 3D in Los Angeles in August 2011 by Disney and was a internet media guest at the 2012 International Home & Housewares Show in Chicago in March. In July of 2012, Anne was chosen to be a Verizon Wireless Midwest Savvy Mom.
Why The Megalomaniac Mommy?
The reason my blog is called The Megalomaniac Mommy is because after becoming a mom at the age of 20, I was diagnosed with bi-polar disorder. Since my diagnosis, I have welcomed 3 more children into my life and am currently expecting number 5. I have also learned to manage my disease without the use of medications by finding creative outlets such as my blog. I use Megalomaniac Mommy because as part of my disease, I do have natural highs at times where I feel as though I can do anything and as a mom, I strive to do everything and anything that I can for my children and family.
Anne
Anne Younger is a full-time wife and stay at home mom of 4.....soon to be 5! After spending most of her 20's as a single mom, she met a wonderful man, fell in love, got pregnant, got married and welcomed 2 more children in her life and is currently expecting another! Anne started The Megalomaniac Mommy blog in April 2009 as a way to reach out and connect with other moms and it has become a passion of hers! Anne has been a brand ambassador for many great brands including Crayola, Verizon, Disney and many, many more.