As Ellie's 1st Birthday approaches and she eats more regular meals throughout the day and drinks from a sippy cup, I am preparing myself mentally to wean her. Right now she mainly nurse when she wakes up in the morning and at night right before she goes to be. I do still nurse her to comfort her throughout the did if she needs to be comforted.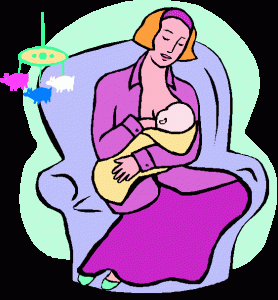 I am not pushing to wean her, not by any means. Ellie is my last baby so I am in no rush.
I love our time together and the extra snuggles I get when she is nursing.
With Alexander I was forced to wean him when he turned 1 because I was really sick and between the medication and being ill, I just couldn't do it. Thankfully we had made it all the way through the first year.
With Ellie, I'm just not ready and I think I am going to let her decide when it is time.
I think part of me also wants to continue to nurse because Ellie was a preemie and we struggled a lot with nursing in the beginning and now we are pros.
I know I can't nurse her forever but I also know that neither of us is ready for it to end.
Thankfully I have a husband who is supportive and will understand if I choose to continue.
How old was your little one when you decided to wean?
The following two tabs change content below.
Anne is a 30-something full-time SAHM mom of 5 ranging from 3 to 17 and grandma of 1 who resides in Ashwaubenon (Green Bay) Wisconsin. She started blogging in 2008 as a way to regain her sanity. She enjoys coffee, chocolate, cheeseburgers and vodka along with spending time with her husband and kids.