Over the last nine years, I have become quite the minivan mom. I am on my 3rd minivan in that time and each one of them has been a white Dodge Grand Caravan and I have loved each and every single one of them.
My current Dodge Grand Caravan is a 2010 with less than 85K miles on it and I love just love it. I purchased this van used in the winter of 2015 with just 79K miles on it. Although I have had it last than 2 years, I have been toying around with the idea of trading it in for an even newer model which made me think about what features I want my next van to have.
Since I am just looking right now, I turned to my friends at Don Vance Chrysler Dodge Jeep Ram to see what the newer models have to offer.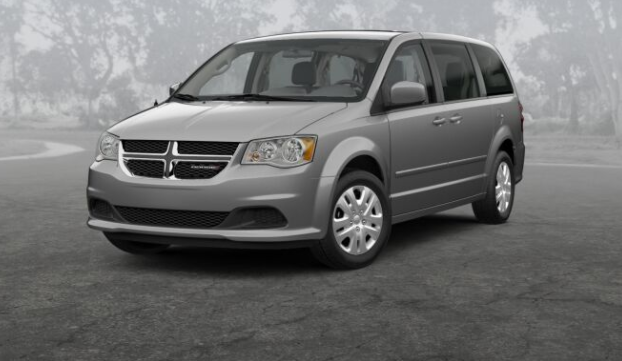 Must Haves
Not be white – My last 3 vans have been white.
Remote start – I need to be toasty warm in the winter
Entertainment package – so my kids can watch movies and be happy
Magic Buttons – you know, the buttons that magically make the doors and rear hatch open and close
Navigation – Even though I have a great sense of direction, I would like to venture out on some road trips
Heated seats – Because a warm tush is a bonus in the winter
Ventilated seats – Because it is also important to have a cool seat when your car has been sitting in the hot sun.
Stow-n-Go seats – I need room to haul large items
USB ports – For easy phone charging
Killer sound system – Because Disney movie soundtracks sound better the louder they are
Room for 7 (or more) – Space is important
And a lot of safety features – Hello, most precious cargo!
I know as more time passes, my list will continue to grow, but I have no doubt when the time comes to start shopping that I can reach out the dealership to find the perfect van to suit our family needs.
The following two tabs change content below.
Anne is a 30-something full-time SAHM mom of 5 ranging from 3 to 17 and grandma of 1 who resides in Ashwaubenon (Green Bay) Wisconsin. She started blogging in 2008 as a way to regain her sanity. She enjoys coffee, chocolate, cheeseburgers and vodka along with spending time with her husband and kids.
Latest posts by Anne Younger (see all)