When buying a used car the biggest issue that weighs on your mind is the condition it is in and if any mechanical issues are going to pop up in the future. It is always best to have a mechanic look at the vehicle before purchasing.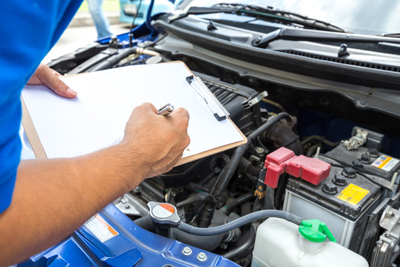 Here are some of the biggest things to look for.
Uneven tread wear: Uneven tread wear can point to a host of issues. This includes problems with the alignment, the suspension, and could point to lack of regular maintenance by the owner.
The suspension: This includes the condition of the tie rods and tie rod ends, the control arms, and the mileage on the shocks and struts. Most OEM shocks and struts have a life of 50,000 miles so need to be checked when approaching this milestone to see if they need to be replaced or not. If a tie rod shows a lot of wear it should be replaced right away because a broken tie rod will ruin more than just your day. If any of the control arms are even slightly bent they will throw off the alignment and the suspension and will cause more severe issues in the future. If any of these problems are noticed early the repair is relatively cheap and would not be hard to do yourself if you have the tools and are mechanically inclined or you could talk the seller into doing the work before you buy it.
Brake system: Have a trained eye look at the condition of the pads, rotors, and calipers before buying the vehicle. If these fail then you are likely to be doling out a lot of money to have them fixed and no one wants to be driving with substandard braking.
Heat and A/C: Make sure that the heater and the A/C are in good working condition and that the A/C is charged. Nothing is worse than freezing or sweating your butt off due to the lack of one of these.
General Electrical: This applies to everything from the battery and its wires to the power locks and interior lights. If there are electrical issues they should be checked out to make sure there is not a larger issue that will end up costing you a lot of money. Make sure all of the power windows works and that you can unlock all of the doors using the front unlocks and/or the key attachment.
These are items that a lot of car shoppers leave off of their inspection list only to discover a problem after the purchase is made.
Make sure to always fully inspect any car you are going to buy.
Looking to buy a new or used car? Check out the inventory at Reedman Toll
The following two tabs change content below.
Anne is a 30-something full-time SAHM mom of 5 ranging from 3 to 17 and grandma of 1 who resides in Ashwaubenon (Green Bay) Wisconsin. She started blogging in 2008 as a way to regain her sanity. She enjoys coffee, chocolate, cheeseburgers and vodka along with spending time with her husband and kids.
Latest posts by Anne Younger (see all)