*This is a guest post*
Take a Great Cruise – from Perth!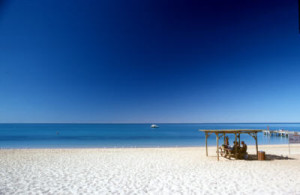 For a terrific holiday, you'll find a range of lovely cruises from Perth. Perth's port is Fremantle Harbor, at the mouth of the Swan River. To the north or to the south, there are historic cities, spectacular scenery and exotic wildlife. you'll be find some of the most interesting shoreline Western Australia has to offer. You'll want to stop at every destination you can fit into your schedule! Traveling northward, you may stop at the marvelous port cities of Broome, Exmouth or Geraldton. Broome, where to desert meets the sea, was founded in 1883. The area's attraction was not gold, as it was in so much of Australia, but pearls – that precious and rare commodity. Your ship will will cruise the exotic Kimberley Coast, where you can see spectacular natural wonders. Don't miss Montgomery Reef, with its lagoons and its mangrove island,12 miles off-shore. You could take a day trip to King Cascades, a lovely terraced waterfall, or see the Horizontal Falls – not a waterfall but a tidal flow between stunning gorges. Ningaloo Reef, a marine park off Exmouth, is a World Heritage site. On land near this city, you can visit Cape Range National Park and its historic historic Vlamingh Lighthouse. Geraldton and the Batavia coastline are a paradise for anyone who enjoys watersports. There are plenty of opportunities for snorkeling and diving. There are 120 island off the coast here, and you can get a bird's eye view on one of the flights offered here. St Francis Xavier Cathedral, with its elegant masonry, is certainly worth a stop before you leave. Cruises to the southwest coast may stop at Bunbury, which offers the visitor an appealing combination of maritime history orchards. Koombana Bay and the tranquil Leschenault Inlet meet the Indian Ocean here, making it Known as The City of Three Waters. You can swim here with wild dolphins! And you'll want to visit the wonderful maritime museum. And at the Big Swamp Wildlife Park, you'll meet some friendly – not to mention Australia iconic animals, the kangaroos. European settlers first set foot in the west of Australia in Albany. Along the Southern Ocean Coastline you'll find natural bridge, geysers and blowholes. You can enjoy the exptic flowers and birdlife on a cruise up the Kalgan River – and stop at some fine wine vineyards! The wineries along the Ferguson River may introduce you to some faime Australian wines you've never tasted before. The city of Esperance and its environs offer delights for the tourist. You can tour the Woody Island Nature Preserve to visit its fur seals and sea eagles. At Cape Legrand you'll find one of Australia's whitest beaches, and you can drink at the natural spring at the nearby Lucky Bay. Cruises from Perth may take you all the way to Christmas Island is Australia's India Ocean jewel, It's more than 1,000 nautical miles from Perth, closer toIndonesia than it is to Australia. You'll want to see the tropical jungle here, and the historic European settlement. North or south, you'll enjoy every day of your vacation.
The following two tabs change content below.
Anne is a 30-something full-time SAHM mom of 5 ranging from 3 to 17 and grandma of 1 who resides in Ashwaubenon (Green Bay) Wisconsin. She started blogging in 2008 as a way to regain her sanity. She enjoys coffee, chocolate, cheeseburgers and vodka along with spending time with her husband and kids.