In case you didn't know it, I'm kind of an Instagram addict. I love sharing photos of the kids, food and products we use and I love checking out everyone elses pictures as well. P.S. If you're not following me on Instagram, you totally should be! Click that link above or up in the header of the site.
There are so many pictures I have taken and shared on Instagram that I love to use them in different ways. Thanks to PrintsTo.Me, I recently had the chance to turn some of my pictures into some gifts for the holidays.

PrintsTo.Me is dedicated to taking your memories off of Instagram, and putting them back into your hands. Your memories shouldn't be shared hunched over a phone, they should be displayed proudly! PrintsTo.Me provides the easiest way to get high quality prints of your Instagram images.
I used PrintsTo.Me to create a photo book, an ornament and some awesome stickers. The book is for a gift for Alex's grandma and it is chock full of pictures of the kids over the year. She loves to get books like this every year and using PrintsTo.Me to make it this year was super easy.
It was really easy to connect my Instagram account to PrintsTo.Me and pick and choose the photos I wanted to use and then play them where I wished in the book.
I am also really happy with the ornament I made using a picture of Ellie the day she came home from the hospital on one side and a picture of her just shy of her 3rd birthday on the other.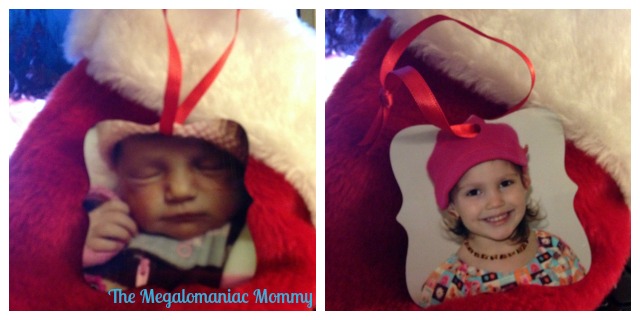 The ornament is custom cut, super vibrant dye-infused metal and it is the perfect addition to our tree this year. After seeing how this ornament turned out, I decided I need to make one with each of the kids.
It's great that I was able to create everything for less than $50 and have a great keepsake for our family and a beautiful photo book to give Great Grandma for Christmas as well as some photo stickers to use on some crafts we plan on doing.
Be sure to check out PrintsTo.Me online and connect with them on Facebook and Instagram.
The following two tabs change content below.
Anne is a 30-something full-time SAHM mom of 5 ranging from 3 to 17 and grandma of 1 who resides in Ashwaubenon (Green Bay) Wisconsin. She started blogging in 2008 as a way to regain her sanity. She enjoys coffee, chocolate, cheeseburgers and vodka along with spending time with her husband and kids.
Latest posts by Anne Younger (see all)