When you have a house full of electronic devices that require USB cables for chargers you want to do whatever you can to protect them.
See, when you first get a new cable, it's a nice and pretty and pretty much looks like this: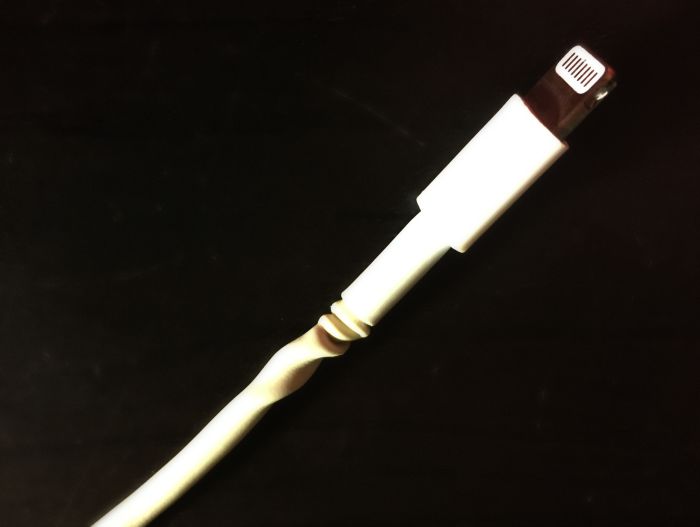 Of course, when you use your charger constantly the cable tends to get all bent and then it starts to crack and eventually it opens up and you have to try and repair it or just buy a new one.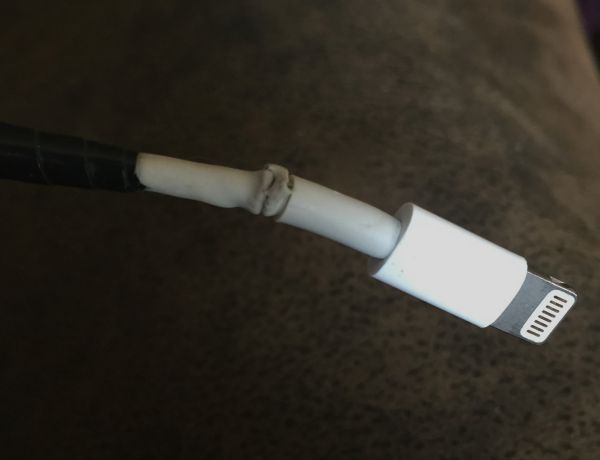 Needless to say, we go through phone chargers like crazy but hopefully that has changed for us thanks to the Tudia Klip.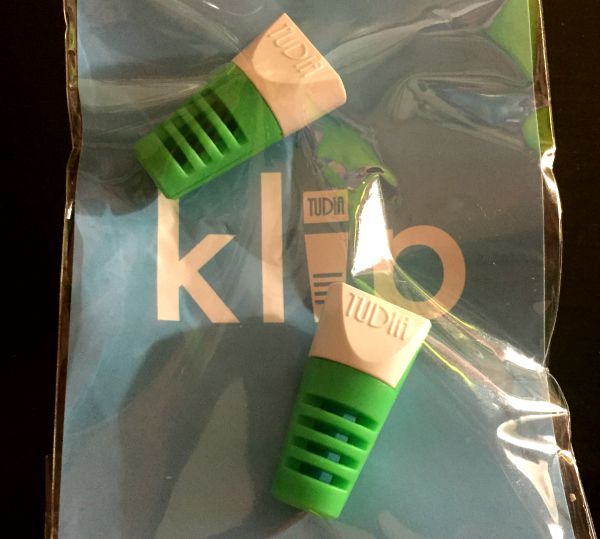 The Tudia Klip is an ingenious little clip that protects cables from the damage we know too well. It fixes and protects Apple charging cables from fraying and splitting and reduces cable strain by 80% while extending the life of apple lightning and 30-pin charging cables.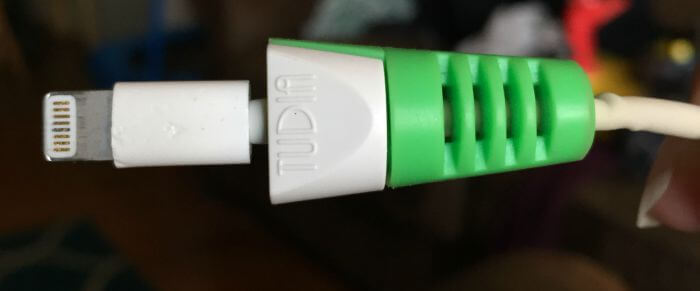 The Tudia Klip is a tiny 2 piece silicone and polycarbonate clip that quickly snaps onto your lightning cable controls the cable from bending at its most vulnerable points.
The Klip comes in 5 colors – blue, green, pink, gray and yellow, and is available immediately from Amazon at just $7.01 a pair.
All it takes is a small investment to extend the life of your lightning cables!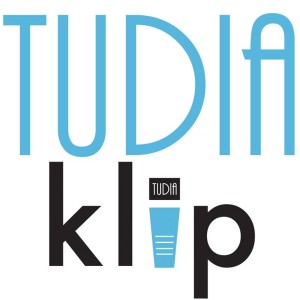 The following two tabs change content below.
Anne is a 30-something full-time SAHM mom of 5 ranging from 3 to 17 and grandma of 1 who resides in Ashwaubenon (Green Bay) Wisconsin. She started blogging in 2008 as a way to regain her sanity. She enjoys coffee, chocolate, cheeseburgers and vodka along with spending time with her husband and kids.
Latest posts by Anne Younger (see all)