There are many things I love about having a furry friend in our home. Having a dog has really changed things over the last 3 years. Now we are all experiencing what it is like to have a big dog who farts, drools, chews, eats everything and takes up a ton of space while also smothering us all in kisses.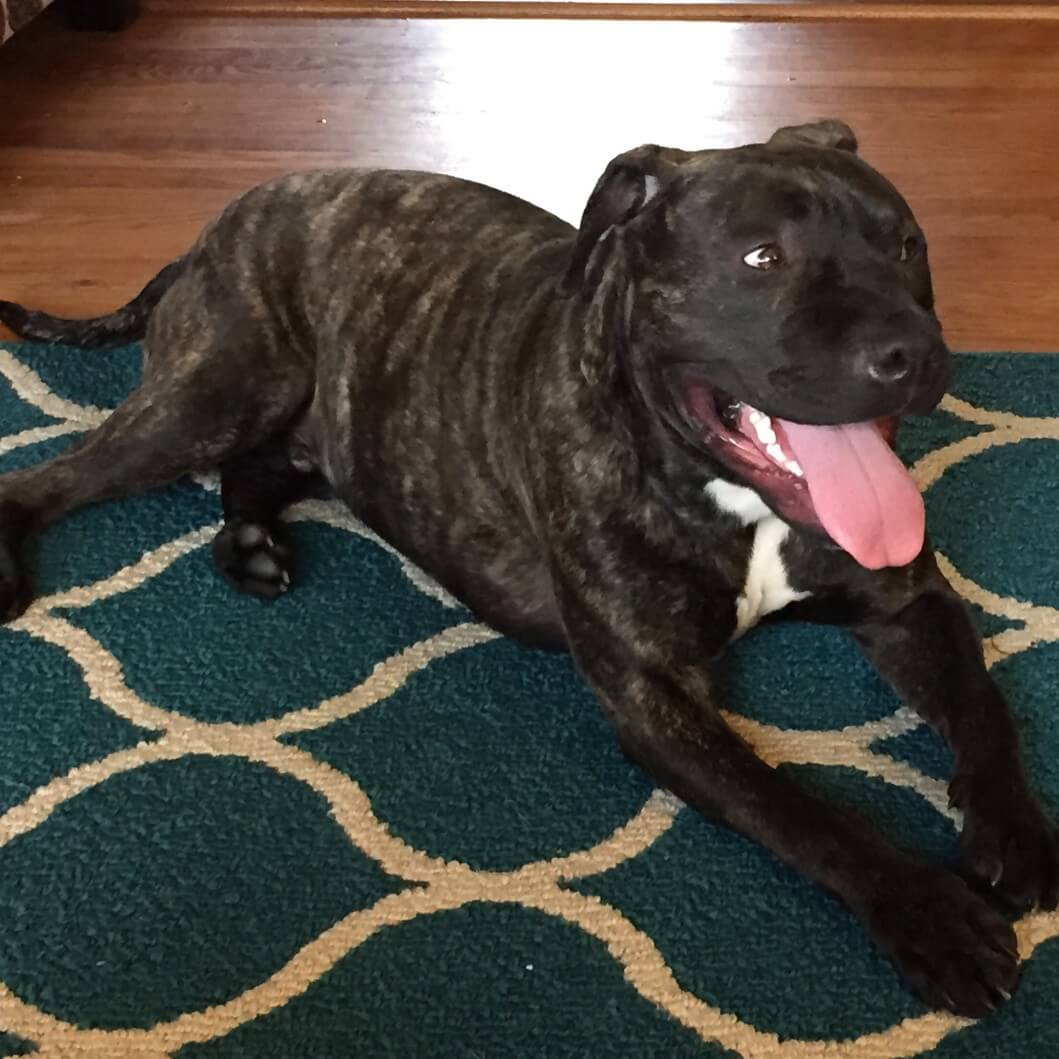 Now, as much as we love to be smothered in kisses from Balty, one thing none of us love is his icky doggy breath.
What is it with dogs and their smelly breath, regardless of how often you clean their teeth or give them dental friendly treats?
We were recently introduced to a new product, TropiClean® Fresh Breath Drops™ for Pets, that is helping to eliminate that not so pleasant smell whenever Balty showers us with love.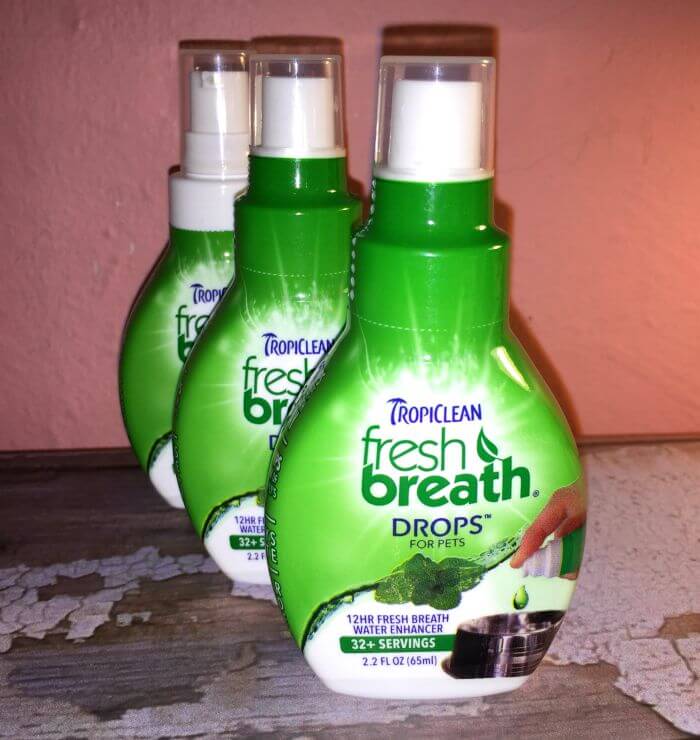 What are TropiClean Fresh Breath Drops?
TropiClean Fresh Breath Drops for Pets are a natural way to freshen your pets breath. By just adding 3 pumps into your pet's water bowl each day, you will improve their oral health and breath!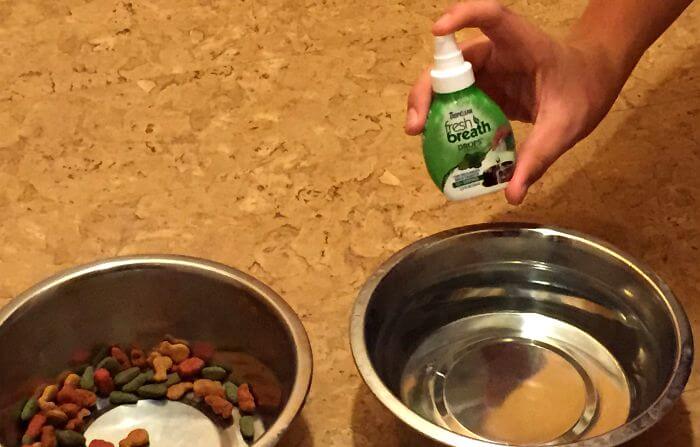 We have been using these drops with Balty for well over a week now and they have made a HUGE difference and these days, I don't mind being smothered in kisses so much! Now, I haven't tasted the drops but they must be good because the minute we add them to his water, Balty is all for drinking it all at once!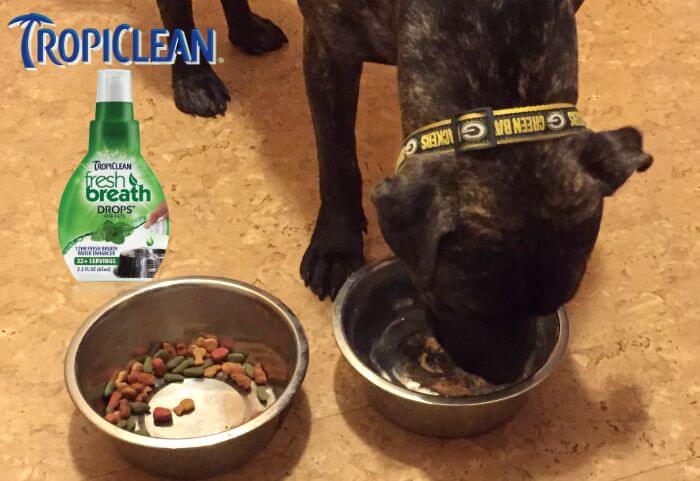 TropiClean Fresh Breath Drops are made with safe, natural ingredients that are safe for dogs and cats!
Healthy Mouth = Happy Dog
TropiClean Fresh Breath Drops help improve your pet's breath while also promoting good oral health, an important factor in overall health. When your pup has a healthy mouth, you will have a happy dog!
I'm thankful that I don't have to wake up to kisses and bad dog breath in the morning anymore!
Get TropiClean
You can purchase TropiClean Fresh Breath Drops for your pooch at local retailers such a Petco, Pet Supermarket, Pet Club and many other independent retailers. Locate a store near you now by clicking here!
Connect
Be sure to connect with TropiClean on Facebook, Twitter and Instagram to learn all about their products. For more information, visit TropiClean online.
The following two tabs change content below.
Anne is a 30-something full-time SAHM mom of 5 ranging from 3 to 17 and grandma of 1 who resides in Ashwaubenon (Green Bay) Wisconsin. She started blogging in 2008 as a way to regain her sanity. She enjoys coffee, chocolate, cheeseburgers and vodka along with spending time with her husband and kids.