Finding the right holiday destination may not be such a big issue. The world has more than 150 countries, each offering something unique. There are so many places to explore. However, finding a nice holiday location suitable for an individual or a family on a budget can be a challenge. Here are a few holiday destinations that won't leave you broke!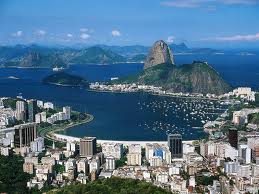 Rio De Janeiro, Brazil
Rio de Janeiro receives many tourists every year. It has iconic beaches like The Ipanema beach and world-renowned landmarks such as Christ Redeemer or Cristo Redentor, Royal Portuguese Reading Room, The Sugar Loaf Mountain, The Cathedral of Rio de Janeiro and The Museum of Contemporary Art of Niterói . Brazil is known as the home of football and seeing people playing beach football is common.
The price of accommodation and recreational facilities in Rio de Janeiro is affordable by international standards. While in Rio, have fun in the sun and sand, and see the historical attractions and picturesque sights that don the city.
Gothenburg, Sweden
Tourists can do many fun activities in Sweden. Simple things such as going out for a pizza and beer may be quite pricey in certain cities of the world. This is not the case with Gothenburg, Sweden. The city is filled with many restaurants and eateries. Kungsportsavenyn is the glitzy part of the city and visitors with a knack for shopping can buy their high-end jewelry and other items from this part of the city.
Visitors can also enjoy quiet picnics in the beautiful keillers park. There are ferries that transport tourists from the city to a nearby archipelago. Sweden offers some of the best sights in Scandinavia including the Gothenburg Museum of Art, Liseberg, Universeum, Ullevi and Skansen Crown among others.
Cambodia
Though Cambodia is not as cheap as it was decades ago, it is still affordable by any standard. There has been a rise in the number of mid-range hotels in Phnom Penh and Siem Reap but a huge number of accommodation facilities are still affordable. The country is famous for its Angkor beer and beautiful sceneries such as Angkor Wat, Tuol Sleng Genocide Museum and Royal Palace Phnom Penh among others.
Spain
This country has become friendlier for tourists travelling on a budget because of the economic meltdown. It is now more affordable to explore the wonders of Spain, its northern coast and national parks. To live on a budget anywhere in Spain, spend less on wine (much as the wine may be tempting), avoid extra courses on meals and visit during low season. Some areas of interest in Spain include Gran Canaria, Alhambra, Museo Del Prado and Ibiza
Bolivia
This is one of the best pocket-friendly tourist destinations in South America. The country has affordable public transport and streets filled with food vending stores. Though items may be a bit more expensive in La Paz and Uyuni, meals would generally not top $10 in Bolivia. Visitors can visit the Valle de la Luna, Coca Museum, Tiwanaku and other locations while in Bolivia.
The following two tabs change content below.
Anne is a 30-something full-time SAHM mom of 5 ranging from 3 to 17 and grandma of 1 who resides in Ashwaubenon (Green Bay) Wisconsin. She started blogging in 2008 as a way to regain her sanity. She enjoys coffee, chocolate, cheeseburgers and vodka along with spending time with her husband and kids.
Latest posts by Anne Younger (see all)