There are many people that love to travel, and having children does not have to put a damper on their travel abilities. Some parents begin traveling with their children not long after birth, while others wait until an age they are able to participate. With online education available, children are capable to travel with their parents year round without missing essential assignments. There is no longer the need of having to wait for school vacations to travel to far off destinations, eLearning makes the possibility of going today real.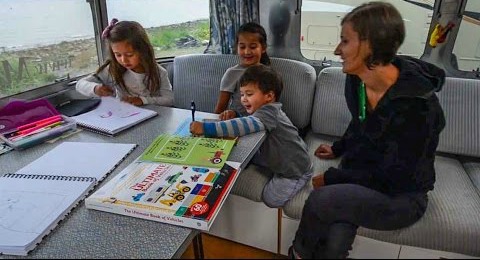 Checking State Standards
Before making any plans for traveling, parents want to ensure they are following standard for their home state. It is important to not have any issues with truancy, this is a time for enjoyment. If planning on leaving the country, check the laws of homeschooling with the US Embassy. Better to be safe than sorry, being sure all everything is checked. After getting the go-ahead for traveling while receiving online education, children are able travel with all over with their parents.
Online Education When Travel is Essential
Online homeschool is a great way for students to receive their education that are unable to attend a traditional classroom setting on a daily basis due to travel responsibilities. These students may be athletes or artists that find travel to be a necessity of their daily life. They may find with their demands of travel, it is difficult to stick to commitments of reporting to a physical school or adhering to conventional schedules. With eLearning available right at these children's fingertips, they are able to receive the same education as if attending a traditional classroom.
FutureSchool.com allows students and parents the enjoyment of travel while receiving their online education in both math and English courses. Students become prepared to take the next step forward of college with the superior program offered.
The following two tabs change content below.
Anne is a 30-something full-time SAHM mom of 5 ranging from 3 to 17 and grandma of 1 who resides in Ashwaubenon (Green Bay) Wisconsin. She started blogging in 2008 as a way to regain her sanity. She enjoys coffee, chocolate, cheeseburgers and vodka along with spending time with her husband and kids.