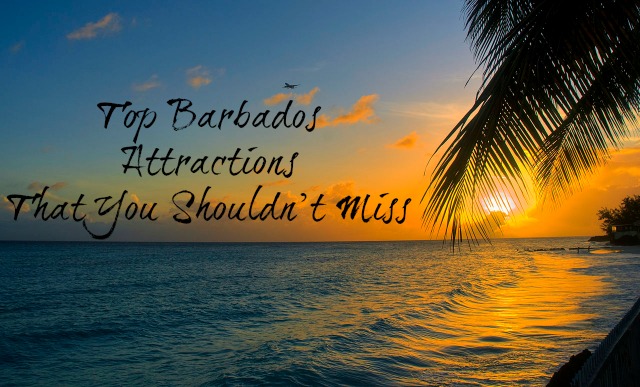 Barbados is one of the most developed of the Atlantic and Caribbean islands and still retains some of the cultural aspects attained from its British roots. Contrary to many beliefs, Barbados is not just a place of fine beaches; it is also a tourist destination that boasts of architectural and natural wonders. If you are looking to visit this magnificent destination any time soon, the following are some of its must see attractions:
Crane Beach
This beautiful beach features pink, coral sands and was at one time a boat landing and cargo unloading spot. Crane Beach is presently one of the most popular beaches on the island with locals and tourists alike coming here to frolic, surf and sunbathe. It is also a great place for snorkeling and swimming. On land, it is dotted by tranquil botanical gardens and caverns.
Bathsheba
Bathsheba is a popular village among Barbadians and international surfers. It is located in St. Joseph parish, which is about fourteen miles from Bridgetown, and is studded with huge boulders which many say look similar to Bathsheba's, King David's wife's, bath. If you are not into surfing, its inshore pools won't disappoint, and are the answer to the hot tub in this area.
The Andromeda Botanic Gardens
If you wish to unwind after spending the day checking out attractions on the island, the Andromeda Tropical Botanic Gardens offer a serene environment. Overlooking the Atlantic, they have a wide variety of tropical plants from all over the world and boast a view to die for. Some of the most unique flora here are the breadfruit trees, which were part of a collection belonging to the infamous Captain Bligh. Rare palm and succulent plant species can also be found here. In addition, there is a large number of bearded fig trees, which were once abound on the island, causing Portuguese sailors to christen the island "Barbados", meaning "the bearded ones".
Gun Hill Signal Station
This site was built at the beginning of the 19th century to warn of approaching enemy ships and signal the arrival of vessels with cargo. It boasts awesome vistas of the whole island, and is situated in St. George.
Conclusion
Barbados is an island that receives a large number of tourists every year. It has numerous attractions to check out. However, the highlighted are just a few of its many must visit sights.
Related articles across the web
The following two tabs change content below.
Anne is a 30-something full-time SAHM mom of 5 ranging from 3 to 17 and grandma of 1 who resides in Ashwaubenon (Green Bay) Wisconsin. She started blogging in 2008 as a way to regain her sanity. She enjoys coffee, chocolate, cheeseburgers and vodka along with spending time with her husband and kids.
Latest posts by Anne Younger (see all)