*This is a guest post*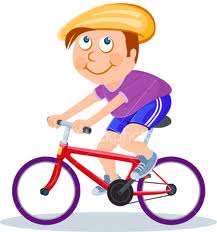 Female cyclists are getting serious about the sport. Since Melbourne has some of the best cycling trails, the sport is becoming more popular. It is a great way to view the beautiful scenery and also to get some exercise. Many women ride together for camaraderie.
For the most comfortable ride, the top three road bikes for female cyclists will be evaluated. Based upon the evaluations, women can choose the best bike based upon how it will be used. Consider these three bikes before embarking on a cycling journey in Australia.
1. Road Bike to Ride Around Town
If the bike is used to simply run errands or visit friends, the Trek Allant WSD is an affordable option to consider. This bike is recommended for flat streets and good weather. This particular bike has an aluminum frame and is a 7-speed Shimano trigger gearing. The 700c wheels make the bike fast, comfortable and lightweight. The bike retails at $569.99.
2. A Commuter Road Bike to Ride Around Town
If the bike will be used to commute to work, the Specialized Sirrus Women's road bike is a good choice. This bike is made of aluminum and is reliable, fast and durable. Even with these attributes, it is lighter than most bikes in its class. The bike is flexible enough to maneuver through congested traffic even in inclement weather. This option is a hybrid between a road bike and mountain bike and can be used for commuting or cross country. This hybrid gives the bike more flexibility and stability. The seating is more forward, and it features a flat bar and an 8-speed drive-train.
3. Road Bike for The Aspiring Athlete
Serious athletes want a bike with ultimate performance. This is why Terry bikes are recommended for women athletes. Experts recommend the durable aluminum alloy road bike for an everyday road bike around town. There are numerous options, but the Terry Symmetry is one of the best valued road bikes available. Terry Symmetry is a mid-range performance level road bike with an aluminum frame and a carbon frame. The bike also features a 9-speed drive-train and can be purchased with a flat bar or a drop-bar configuration. This bike's price starts at $1,069 MSRP.
Top Three Bikes Made for Female Cyclists
These three bikes are some of the best bikes made for female cyclists in an affordable price range. Women should evaluate all of their options to identify the best bikes available. These three bikes are comfortable, flexible, and fast. Choose the bikes that best match the needs of the cyclist. Most women will be pleased with any one of these three bikes.
Written by Kelly Holmes
Kelly prides herself as an active mum of three boys. Kelly has recently purchased mountain bikes from Merida in Adelaide for her boys who love cycling.
The following two tabs change content below.
Anne is a 30-something full-time SAHM mom of 5 ranging from 3 to 17 and grandma of 1 who resides in Ashwaubenon (Green Bay) Wisconsin. She started blogging in 2008 as a way to regain her sanity. She enjoys coffee, chocolate, cheeseburgers and vodka along with spending time with her husband and kids.
Latest posts by Anne Younger (see all)