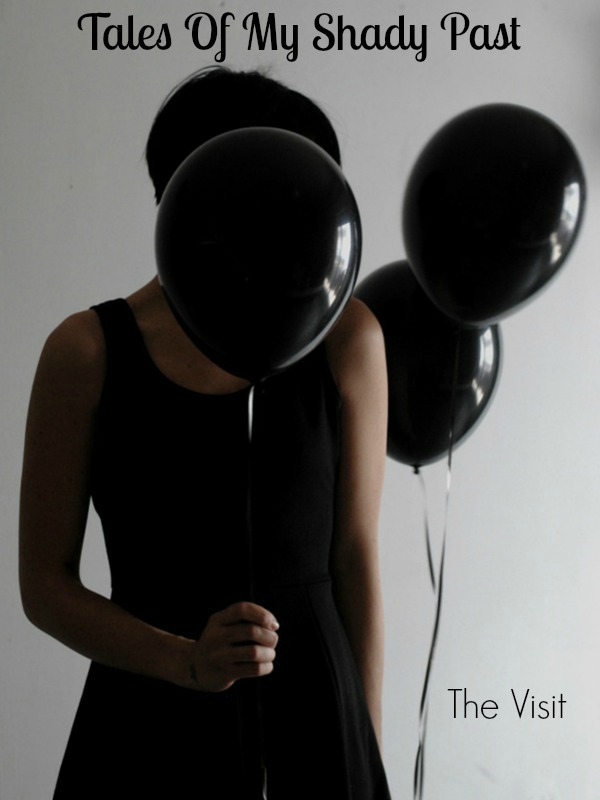 The Visit:
Once The Best Friend got over the initial shock of who had traveled all that way to see him he sat down across from me still blown away by the whole thing but happy to see me.
We talked about what was going on in my world now that I was a mom.
He asked me all about my road trip to come see him and was even more shocked when I told him of my detour the night before in Cuba City.
It was so nice to just sit and talk with him.
For a minute I think we both forgot that we were chatting under different circumstances than we were used to.
For a minute, there were no pens and paper, no bars, no hundreds of miles separating us.
During that time, it was just us and we were able to sit and talk and carry on like nothing had changed.
Our time together lasted until visiting hours were over.
Towards the end, he convinced me to find a place to crash for the night so I could come visit him again the following day before I began on my journey home.
And.
That is exactly what I did.
I drove up and down the road trying to find a place to stay.
All of the local hotels were booked for the Fall Festival/Changing of the leaves thingamabob that is a big deal in those parts.
After driving around for almost an hour and stopping here and there I found a little dive hotel about 15 minutes outside of town.
When I pulled up there was a No Vacancy sign staring me in the face but I decided to inquire within the bar/restaurant with the owners to see if maybe something had changed.
To my luck, there had been a group of hunter's that had checked into a room just to sleep for a few hours and then checked out to be on their way.
The only problem…their room had yet to be cleaned and the housekeeping staff had already left for the day.
I told the owner that I didn't mind cleaning the room myself for a discounted rate and a meal from the bar just so I could stay the night.
This deal worked for him and he gladly gave me everything I needed to clean the room and put down fresh linens etc.
In the end, it only ended up costing me $20.00.
That night I be bopped around town, visited the local Wal-Mart and bought a few presents for Zack, stopped in at a gas station and purchased a few post cards to remember my trip.
The next morning, I got up early and hopped over to the bar/restaurant for some breakfast, went back to my room and prepared for my day, packed up my stuff and loaded it into the car and made my way back to the correctional facility that housed my friend.
He was again thrilled to see me and hear that I had found a place to stay the night prior.
We sat there talking and catching up again as if nothing had changed.
We talked about how he would be a free man again within the next year and how we looked forward to that day.
Before we knew it, the visit was over and I had to be on my way back home.
I walked out to my car, sat down, lit a cigarette and cried.
I must have sat there crying for at least 15 minutes until one of the workers on the prison grounds stopped by my car to make sure I was okay.
I informed him that I was and that this had been a very emotional weekend and visit for me and I was just preparing to make my long drive home and needed a few moments to gather myself.
He went on his way.
Five minutes later, I did the same.
The drive home that day was far different from my drive to Cuba City and Prairie du Chien had been 2 days prior. I had begun this trip excited to see a friend I hadn't seen in 5 years and another friend I had been separated from for the past year.
On my trip home, I was sad that I had to leave The Best Friend behind and await his return.
I remember making frequent stops on the way home to take in the sights on the back country roads of Wisconsin that I had opted to use as my route home.
It wasn't until I was nearing Oshkosh that I finally hopped on the highway.
The one thing that day that made me more happy than anything from that entire trip was being home and having my little Zack in my arms.
Don't Miss A Single Chapter! You can start from the beginning by heading over to the main page of Tales of my Shady Past.
The following two tabs change content below.
Anne is a 30-something full-time SAHM mom of 5 ranging from 3 to 17 and grandma of 1 who resides in Ashwaubenon (Green Bay) Wisconsin. She started blogging in 2008 as a way to regain her sanity. She enjoys coffee, chocolate, cheeseburgers and vodka along with spending time with her husband and kids.