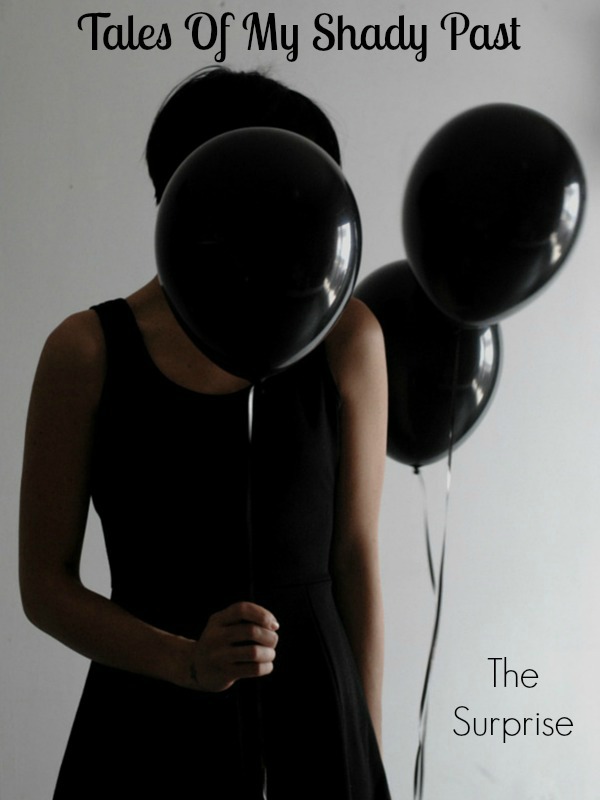 The Surprise:
So here I was.
240 miles from home.
Over 4 hours away from my almost 9 month old son.
Sitting in my car in the parking lot of a correctional institution.
I sat there for a few minutes puffing away on a cigarette or 12 just looking around while my stomach did flips.
I took in the sight of the high chain link fence that surrounded the property, watched the armed guards as they walked about the courtyard of the facility.
I watched as others began to arrive and wait for visiting hours to begin.
I grabbed the informational letter I had received from the prison in regard to visitors and made sure I was prepared.
I double checked my appearance.
I lit another cigarette.
I was so damn nervous.
I sat and watched the clock.
As soon as I saw another visitor step out of their car and prepare to walk through the doors into the prison lobby, I knew it was time for me to do the same.
I walked inside, showed my ID to the guard, got patted down, went through a metal detector and waited with the group to be brought to the visitors area.
After a short wait we lined up in single file with an armed guard at the front of the group and another at the rear.
They walked us through a maze of fenced walkways and gates across the 'campus' to the visitation building.
At this point, I didn't know what to expect.
What would it be like in the visitation area?
Would it be tables and chairs like you see on T.V.?
The answer–nope.
Nothing like you see on T.V.
They actually had really comfy chairs to sit in however there was a table between us.
There were vending machines for sodas and snacks.
I found a place near the window and took a seat and waited for The Best Friend to enter the building.
I eagerly watched out the window waiting to catch a glimpse of The Best Friend as he crossed the courtyard into the visitation building.
I saw him make his way over, dazed and confused wondering who his visitor could be.
I made sure to keep my distance so he wouldn't see me through the window.
When he reached the door to enter the building I turned my back in his direction so he wouldn't see me at first.
I remember he walked past me, surveyed the room for a familiar face then he turned around and saw me sitting there.
His face lit up instantly….as did mine!
Continue Reading: The Visit
Don't Miss A Single Chapter! You can start from the beginning by heading over to the main page of Tales of my Shady Past.
The following two tabs change content below.
Anne is a 30-something full-time SAHM mom of 5 ranging from 3 to 17 and grandma of 1 who resides in Ashwaubenon (Green Bay) Wisconsin. She started blogging in 2008 as a way to regain her sanity. She enjoys coffee, chocolate, cheeseburgers and vodka along with spending time with her husband and kids.