*This is a guest post*
On April 22, 2013, there will be 474 cities though out the world holding official Earth Day celebrations. In addition, most public schools and many organizations will strive to raise awareness on the problems facing our planet. Even as we celebrate our affection for our life sustaining world, one of only a few in the known universe even remotely capable of such a feat, we have to acknowledge how fragile her balance might be.
Mother Earth has already endured quite a lot from her human passengers. Her water supply is threatened by pharmaceuticals, fracking, and even nuclear waste. Her atmosphere is becoming clouded by factory waste and auto emissions. Even her body has been littered with hundreds of tons of plastic bottles, aluminum cans and sandwich wrappers. Her natural oils are being drained to fuel even more of this pollution. Her minerals are being ripped from her mountainous breasts with strip mining.
Huge and uncaring corporations are ravaging, even raping our earth, and profiteering shamelessly from her bounty. They penetrate her surface and steal her riches. They are mining resources that are finite with reckless abandon, and we are consuming it, not just for necessity, but also for selfish whims of fancy.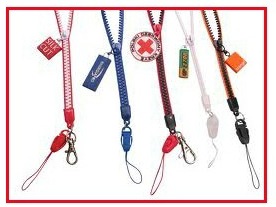 Isn't it time to consider her beloved face, on which we must live, breathe, eat, drink and rely on? Is it really smart to just keep taking and taking and never give? We as children of the earth should appreciate our mother, the source of our life. Without her we are nothing, so it only makes sense to protect her in every way possible.
Earth Day celebrations should be respectful. This is no occasion for scattering plastic cups, discarded shopping bags and waste paper. It's also no occasion to celebrate for only one day and then walk away and forget it all. We must learn to use those reusable and custom recycled bags from www.CustomEarthPromos.com every day, not just on Earth Day.
We need to take our message of defending and protecting our Earth to the streets. Each day we should be thankful for her continued survival in the face of an all out attack. It is time to show our support for her cause. We should wear our all renewable materials custom made lanyards, commemorating Earth Day, every day. See more on them here. We should remind others of the importance of the Earth. We must support our planet each and every day.
The following two tabs change content below.
Anne is a 30-something full-time SAHM mom of 5 ranging from 3 to 17 and grandma of 1 who resides in Ashwaubenon (Green Bay) Wisconsin. She started blogging in 2008 as a way to regain her sanity. She enjoys coffee, chocolate, cheeseburgers and vodka along with spending time with her husband and kids.