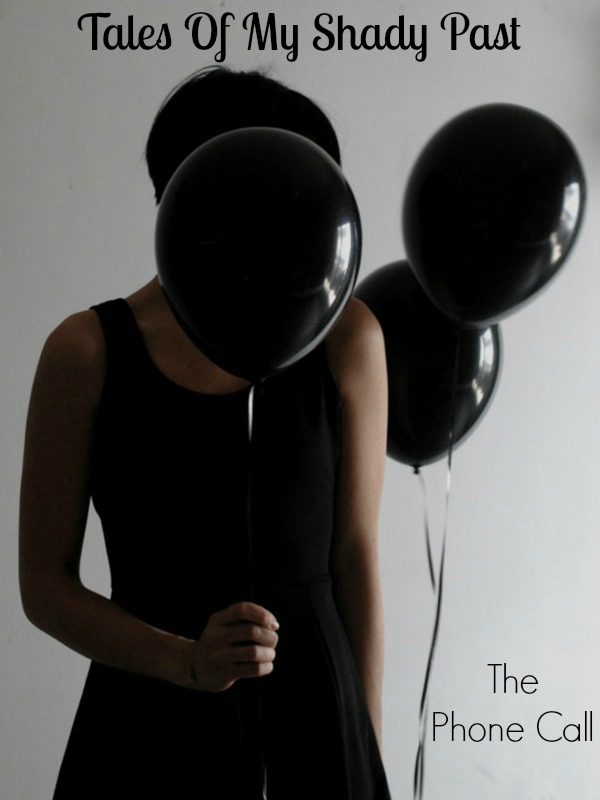 The Phone Call:
As I sat there, reading her words, feeling my heart-break
piece
by
piece
I did something I never imagined I would do.
I picked up my cell phone.
I grabbed the piece of paper from my pocket with her number on it.
I dialed.
It rang.
She answered.
I told her that I was 'the guy' she had been chatting with on Yahoo for the last hour.
I went on to tell her exactly who I was.
I explained to her that we were both blind and had been dating the same guy.
She was shocked.
I was numb.
We talked.
And talked.
And talked some more.
Since I had left his house that morning, he had not been in contact with either one of us.
We both felt that he knew he was busted.
She found a babysitter and drove to Green Bay.
I found a babysitter and prepared to meet up with her.
She attempted to call him and he ignored her call.
I tried and he picked up.
We talked as if nothing had happened.
He was half in the bag.
I asked him what he was up to.
He informed me that him and some buddies were in their way to a local bar.
I told him to have fun and I was going to bed.
I lied.
The Other Woman and I got into my car.
We drove to the bar.
We each pulled up at bar stool and ordered a drink.
We sat and waited.
He walked in and didn't see either of us.
There we were…..his 2 girlfriends….sitting next to each other…..enjoying a beer…..
Then his friend spotted me.
He came over.
I said, "Have you met my new friend The Other Woman"?
He was in shock.
I said," I think the least you can do is buy us each a drink".
He did.
He was speechless.
I was thrilled!
Continue Reading: Strip Go-Fish
Don't Miss A Single Chapter! You can start from the beginning by heading over to the main page of Tales of my Shady Past.
The following two tabs change content below.
Anne is a 30-something full-time SAHM mom of 5 ranging from 3 to 17 and grandma of 1 who resides in Ashwaubenon (Green Bay) Wisconsin. She started blogging in 2008 as a way to regain her sanity. She enjoys coffee, chocolate, cheeseburgers and vodka along with spending time with her husband and kids.