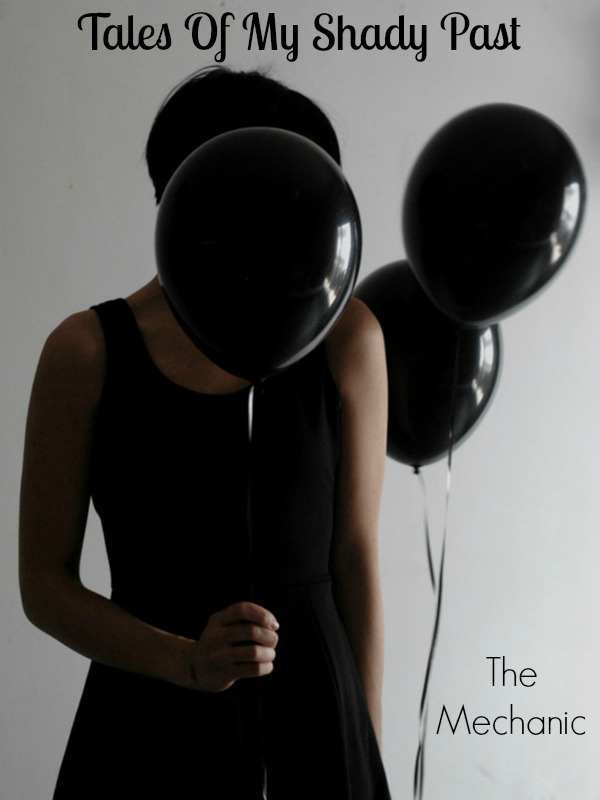 The Mechanic:
(* This is an excerpt from the Tales of My Shady Past and will be shown in its entirety in the eBook)
In the Spring of 1997 while Sperm Donor #1 and I were on one of many of our 'breaks' I met The Mechanic.
I remember the day I first met him. I had stopped in at my Uncle's and father's business to see my dad on my way to work. ( I was doing an apprenticeship through school at a local hotel). While I was there, I was introduced to The Mechanic and my dad asked if I could give him a ride home since I was headed in that direction and his car was broke down.
I said sure, and off we went.
At the time, I was the owner and driver of a pretty effin' rad 1979 Ford LTD. Yes, I drove a boat. Complete with a couch and love seat and more than enough room to move around.
I will never forget when The Mechanic got in the car because I looked at him and laughed. There he was, all squeezed in to the front seat (that was not split and the entire thing had to move forward so I could reach the pedals), all 6 feet 8 inches of him. He was curled over and just fit.
We had a nice time chatting on the way to his house and got to know each other.
After that day, we began talking on a regular basis.
One night when I was home alone, we were sitting on the phone talking and I made a comment about how much I wanted a Frisco burger from Hardee's. He laughed at me and we talked for a few more minutes and he said he had to let me go but would call me back shortly. I waited for half an hour for him to call back. Then, my doorbell rang. There he was, standing on my front porch, Hardee's bag in hand. Inside, one fresh Frisco burger just for me.
I couldn't believe that he had done that for me.
Don't Miss A Single Chapter! You can start from the beginning by heading over to the main page of Tales of my Shady Past.
The following two tabs change content below.
Anne is a 30-something full-time SAHM mom of 5 ranging from 3 to 17 and grandma of 1 who resides in Ashwaubenon (Green Bay) Wisconsin. She started blogging in 2008 as a way to regain her sanity. She enjoys coffee, chocolate, cheeseburgers and vodka along with spending time with her husband and kids.