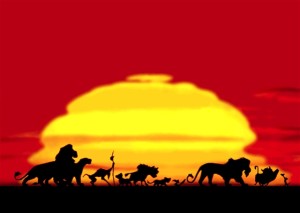 As mentioned earlier this week, I was invited out to Los Angeles for a few days to attend The Lion King 3D Mom Blogger Event by Disney and Click Communications.
When it was first in theaters in 1994, The Lion King was instantly my favorite Disney movie and it has remained the #1 on my list all these years. There is nothing about the movie that I don't like. When it was in the theaters in 1994, I saw it no less than 15 times! Fast forward to 2011 when my already favorite Disney movie is being re released in the theaters as a 3D movie and give me the chance to attend the premiere at the El Capitan theater in Hollywood, I won't let anything stop me!!
Prior to attending the premiere of the film in 3D, our group of mommy bloggers that attended this event were given the chance to sit down and watch Memoirs of a Producer which will be a bonus feature when the film hits stores on Disney Blu-Ray beginning October 4th 2011. (The one-disc DVD edition will be available on November 15th).
Memoirs of a Producer gives you an inside look at what Don Hahn was trying to create with this film, how the film came to be, what the atmosphere was like and really let you get to know the creators behind such an amazing film.
After watching Memoirs of a Producer, we were given the opportunity to sit down and talk with both Don Hahn (Producer of The Lion King) and Niketa Calame (Voice of Young Nala) and get their perspective on the film.
You can view the entire session with Don and Niketa in the video below. I found it very interesting to hear their take on the film and loved getting to know both of them.
After the interview we took a lovely group photo.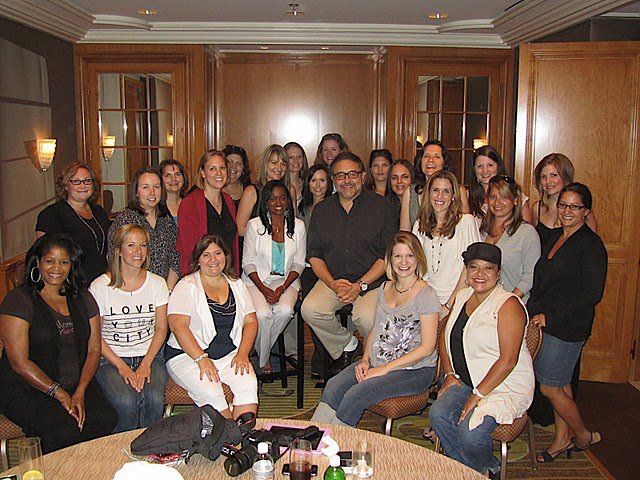 This was just the beginning of our day!
Stay tuned for more to come!
The Lion King Roars into theaters September 16th, and comes home on Blu-ray 3D and Blu-ray Hi-Def on October 4th!
**A special thank you to the folks at Disney and Click Communications for this opportunity. All transportation, meals and hotel expenses were covered by Disney.**
The following two tabs change content below.
Anne is a 30-something full-time SAHM mom of 5 ranging from 3 to 17 and grandma of 1 who resides in Ashwaubenon (Green Bay) Wisconsin. She started blogging in 2008 as a way to regain her sanity. She enjoys coffee, chocolate, cheeseburgers and vodka along with spending time with her husband and kids.