If you are a fan of The Flintstones and WWE then I have the movie for you!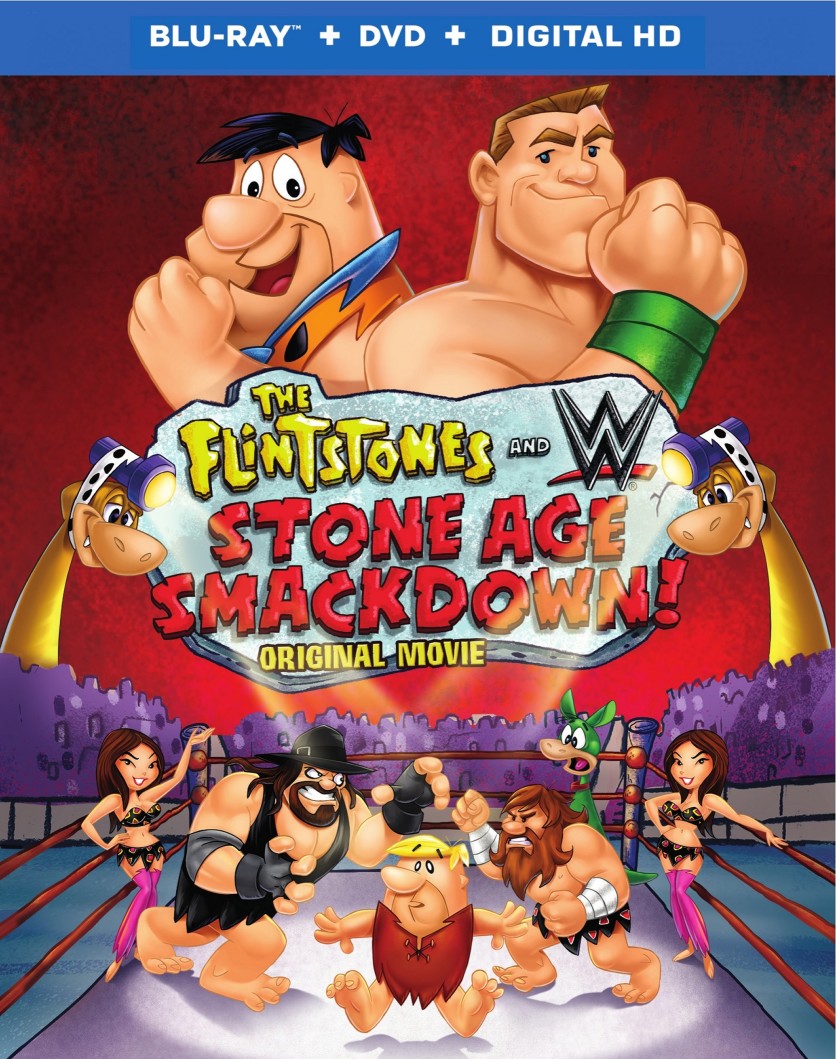 Yes, that's right, The Flintstones and WWE Stone Age Smackdown original movie, starring WWE Superstars John Cena and Vince McMahon, is here and you are going to love it!
Get ready for some raw-kin' action in this all-new, original movie that brings some of WWE's toughest, wildest superstars to Bedrock! When Fred loses his family's vacation money, he hatches one of his hair brained plans to get it back. It's a sports entertainment spectacle that involves throwing his best bud, Barney into the wrestling ring with the likes ofJohn Cenastone (John Cena), Marble Henry (Mark Henry) and even The Undertaker, with Fred himself as event promoter! The crowds roar, the "clams" are pouring in from ticket sales and even Mr. McMagma(Vince McMahon) is taking notice of all the hoopla. Can Fred keep serving up bigger and badder matches or is he in for the rocky ride of his life? Including all-star appearances from The Boulder Twins (Brie and Nikki Bella) and Daniel Bry-Rock (Daniel Bryan), it's time to get the whole family together for a collection of hard-hitting, side-splitting laughs from the most epic event in all of prehistory!
My boys are big fans of WWE and they love this movie! Of course, as a fan of The Flintstones, I really enjoyed it too and I'm pretty sure it will become a movie we watch quite often.
As you can see from the clip, all little (and big) WWE and Flinstones fans will love this flick! Be sure to snag your copy today!

The following two tabs change content below.
Anne is a 30-something full-time SAHM mom of 5 ranging from 3 to 17 and grandma of 1 who resides in Ashwaubenon (Green Bay) Wisconsin. She started blogging in 2008 as a way to regain her sanity. She enjoys coffee, chocolate, cheeseburgers and vodka along with spending time with her husband and kids.
Latest posts by Anne Younger (see all)