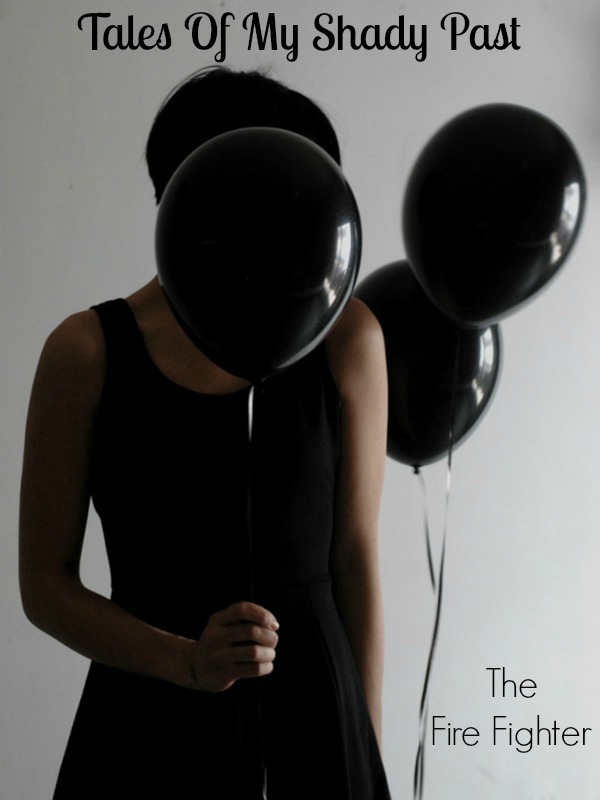 The Fire Fighter:
In October of 1999 I bumped into The Fire Fighter via a childhood friend. I had first met The Fire Fighter when I was in the 4th grade. I had gone with my friend to visit her dad in Birnamwood and she just happened to be very good friends with The Fire Fighter as well. I had also spent some time with The Fire Fighter shortly after graduating from high school when Sperm Donor #1 and I were on a break. At that time, The Fire Fighter and I were just friends and chose to remain that way. That was until we bumped into each of in October of 1999.
It happened to be Halloween and The Fire Fighter offered to go Trick or Treating with Zack and me. He had heard all the stories of why Zack's dad and I were no longer together and felt bad that it had come to that. We had a great time hanging out, visiting with friends and grabbing candy. After trick or treating was over we went back home and I put Zack to bed at my parents house and The Fire Fighter and I were off. We went to eat and talked for what felt like days. We stopped off to visit my grandmother and my cousin. All in all, we had a good day.
Badda bing…badda boom….we did the deed. (I'm trying to keep this as G rated as possible since I do have family that reads.)
The following day, we spent the entire day together once again. I knew things would be hard if we decided to date, since he lived an hour and a half away but we figured why not….let's give it a go!
I saw him again the following weekend when he came down to visit and made plans to go up to see him the following weekend when Zack was off visiting Sperm Donor #1. I ended up staying home because I wasn't feeling well and he picked up some extra hours at work.
The following weekend was my friend Baby Amy's 21st Birthday and we had made plans to celebrate. Earlier in the day, I went to the movies with my mom and I felt like a bag of shit. Things got progressively worse. That is when I thought to myself…"OH SHIT!" I realized at that moment my period was late. After the movies, my mom and I went home, I jumped in my car and off to Walgreen's I went. I picked up a pregnancy test and drove across the street to C & C's apartment and peed on the stick. I didn't even need to wait the 3 minutes they suggested. There is was. That damn plus sign. That damn it I just had a baby 9 months ago and here I am almost 21 and pregnant again!
I screamed.
I cried.
I freaked out.
Continue Reading: The Death Threat
Don't Miss A Single Chapter! You can start from the beginning by heading over to the main page of Tales of my Shady Past.
The following two tabs change content below.
Anne is a 30-something full-time SAHM mom of 5 ranging from 3 to 17 and grandma of 1 who resides in Ashwaubenon (Green Bay) Wisconsin. She started blogging in 2008 as a way to regain her sanity. She enjoys coffee, chocolate, cheeseburgers and vodka along with spending time with her husband and kids.