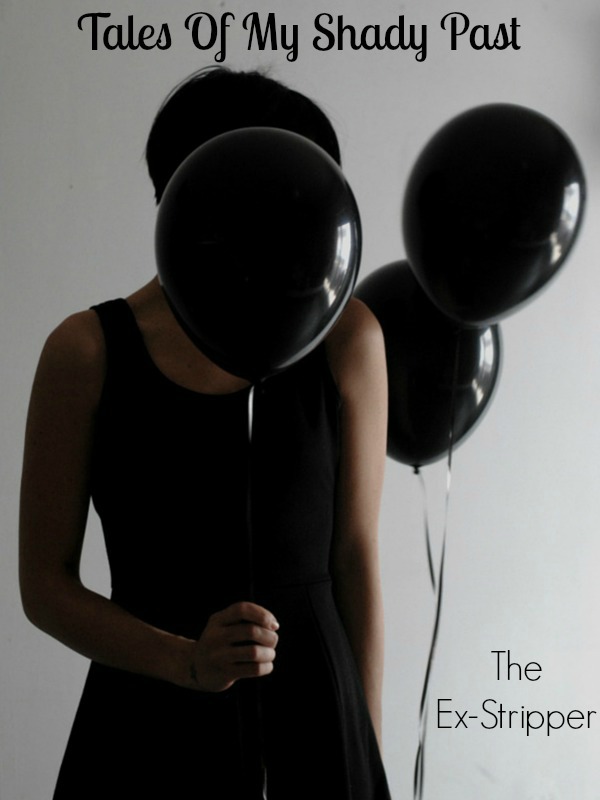 The Ex-Stripper:
In my last post, I introduced you to the Ex-Stripper. Yep. Sperm Donor #1 had now moved on and was dating the Ex-Stripper. The Good Ex-Wife and I referred to her as many, many other names. Here is the story of how she became involved in this lovely little world of mine.
I remember the day I first saw her. I was again hanging out over at Moose Mama's house and Sperm Donor #1 was now living with his brother.
We were outside playing with the kids and Sperm Donor #1 decided to come over and say hi to Zack. The Ex-Stripper joined him. I couldn't help but laugh on the inside after he introduced her. Not only was she an Ex-Stripper but she had the name of one as well. Better yet, I laughed even harder (on the inside and then out loud after they were gone), when I noticed that she was a snaggle tooth.
You know….missing a few or six here and there.
Yep.
She was lovely.
Her ora just screamed, "Hi, my name is so and so and I used to be a stripper who got knocked up by one of the customers who frequented the club and I had a baby and have no clue who the real daddy is so my first (now ex-husband) adopted her as his own."
Yep. That is exactly what her ora yelled at me when I heard her name.
Sperm Donor #1 would continue to date and then tie the knot with the Ex-Stripper in 2005 in a quickie ceremony without any of the children present or aware that they had gotten hitched, which in most cases would lead bystanders to think it was a shotgun wedding because she was pregnant, if they were not aware that he had a vasectomy. At least that's what I would have thought.
So.
Here we were.
Again.
Another step-mom.
There was a HUGE difference between The Good Ex-Wife and The Ex-Stripper.
The Ex-Stripper was nothing but a BITCH!
Yes.
B.I.T.C.H.
Zack never had anything nice to say about her and always made comments about how she yelled at him and his younger brother and sister all the time. That she would blame everything on Sperm Donor #1's children when she knew damn well that it was her child that had done something.
She was a flat-out Bitch. I am sorry. There is no other way to say it.
Needless to say, we were not at all upset in the Fall of 2007 when Sperm Donor #1 announced that they were getting a divorce.
Continue Reading: The Golfer

Don't Miss A Single Chapter! You can start from the beginning by heading over to the main page of Tales of my Shady Past.
The following two tabs change content below.
Anne is a 30-something full-time SAHM mom of 5 ranging from 3 to 17 and grandma of 1 who resides in Ashwaubenon (Green Bay) Wisconsin. She started blogging in 2008 as a way to regain her sanity. She enjoys coffee, chocolate, cheeseburgers and vodka along with spending time with her husband and kids.