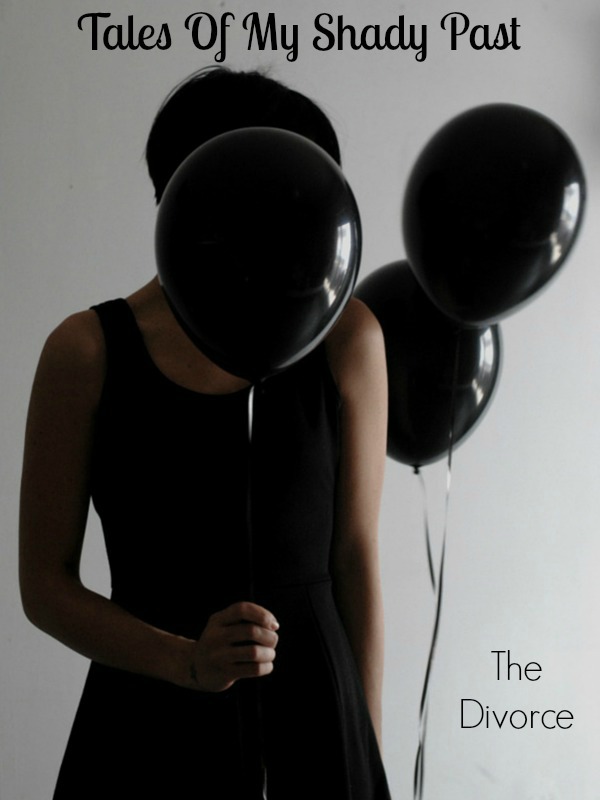 The Divorce:
From the birth of the Libby until 2003 there were quite a few things that happened. I have chosen to leave a majority of those things out as not to dredge up bad memories and have to make a dear sweet reader of my blog relive any of that.
So, we will fast forward to 2003.
On a particular night in 2003, (that was 6 years ago so I can't recall exactly when), the kids and I had one of our big slumber parties over at Moose Mama's house along with her kiddos. Moose Mama just happened to live kiddie corner from Sperm Donor #1's brother and aunt during this time. While we were there that night, Moose Mama and I stepped out on the patio quite a few times to have a smoke (yes, this was when we still smoked). That night, I happened to notice that Sperm Donor #1 was over visiting with his brother (or so I thought). Throughout the night, as we would step out for a smoke, I would glance over and note that his vehicle was still parked outside his brother's place. I found this odd as he did have a wife and two small children at home. That night, I made a mental note and left it at that.
Throughout the week I popped over at Moose Mama's house as I usually did. However, things were different during this time. These visits were not like our regular visits because as we sat outside having a cigarette there sat Sperm Donor #1's vehicle staring right back at me.
A few days later we had another slumber party at Moose Mama's. As luck would have it, Sperm Donor #1 was at his brother's house…..AGAIN.
This is when I decided something was indeed going on. That's when I called the now Good Ex-Wife. Calling her was one of the best decisions I made. That's how I found out that she had kicked his nogoodlyingcheatingpoorexcuseforaspermdonorbastard's (whew- and that was being nice-shortened for my sanity) ass to the curb. (For all of the reason's sited in that really long word you just read). She had been afraid to tell me as she feared I would not let her see Zack anymore. We talked. And talked. And talked some more. I assured her and reassured her that I would not now or ever take Zack away from her. She had been a part of his life from the beginning and I was not about to step in like a bitch up on her high horse and say I'm sorry but you and your children can no longer see my son. That's not the type of person I am.
The one thing I remember most about this time was having to tell Zack what was going on. I remember sitting down with him, Sperm Donor #1 and the now Good Ex-Wife to explain to him that his dad and stepmother where not going to be married anymore and that also meant that they wouldn't live together either. When Zack got upset at the news, Sperm Donor #1 tried to make things better by saying something along the lines of …..'just think how lucky you are, you will have three bedrooms now.' Yes, that is what the jackass said to my then 4-year-old (if memory serves me correctly) son. Yes, you heard me correctly, that is how his father tried to soften the blow of DIVORCE!
After that, I recall a vasectomy happening (YAY! this was definitely cause for celebration as it meant that he could not become anyone else's sperm donor!) Him living in his brother's basement and finally divorce being granted in June of 2004. During this entire time, his soon to be Ex-Wife and I became very good friends and I have continued to share my son with her since that time.
Oh yeah, mind you during this whole debacle (before and during the divorce), he was screwing the Ex-Stripper.
This is where I will leave you for now.
Continue Reading: The Victory

Don't Miss A Single Chapter! You can start from the beginning by heading over to the main page of Tales of my Shady Past.
The following two tabs change content below.
Anne is a 30-something full-time SAHM mom of 5 ranging from 3 to 17 and grandma of 1 who resides in Ashwaubenon (Green Bay) Wisconsin. She started blogging in 2008 as a way to regain her sanity. She enjoys coffee, chocolate, cheeseburgers and vodka along with spending time with her husband and kids.