Have your kids ever become obsessed with brushing their teeth after seeing the dentist??
Why is it I can remind my kids constantly to brush their teeth and they still don't do it? Or they argue with me? Why isn't it cool if I tell them to go scrub them?  No….mommy tells them to go brush and it's a never ending battle but they go to the dentist and afterwords all they want to do is brush, floss and rinse!  Why can the dentist get them to do it……the dentist…..a complete stranger  when I, their wonderful mother who carried them for 9 months, gave birth to them, changed mountains of diapers, stayed up at night when those teeth were all coming in…….yes me…..the mom, can't get them to do it if my life depended on it!
I've been to 2 dentist appointments in the last 24 hour period, my two oldest went in to have there teeth cleaned and polished.  My son, Zack was the first…..his report: 1 cavity (it's getting filled in 2 weeks) in a baby tooth that won't fall out for probably 2-3 years.  He got them cleaned and polished followed by the good ol' fluoride treatment! (That's probably the worst part since you have to wait 30 minutes to eat after)!  He received his little bag of dental hygiene goodies and we were on our way.  We got home and he had a whole 5 minutes to wait before he could eat or drink and I thought for sure he would be in the cupboards immediately……nope…..I was wrong!  Where do I find my 10 year old????  In the bathroom…..brushing his teeth, flossing and rinsing!  It gets even better!  In the dentist office they have pictures of what drinking Mountain Dew regularly does to your teeth——really nasty pictures. So, we're at dinner last night and Zack orders a Vault and starts drinking it until I tell him that it's just like drinking Mountain Dew……he switched to water!
Now today, I took the Libby in for her cleaning—-the whole 9 yards.  Her report: Perfect!  Teeth & gums couldn't look any better.  Flouride treatment done, made an appointment for sealants and we were on our way.  She had a little more time to kill before she could snack (20 minutes), so we stopped at the store to get a few things, came home and she had a cookie.  I sat down to read my email and surf the net and called for her to come in the room and got no answer.  You'll never guess where she was…………………brushing and flossing her teeth!
I'm beginning to think that these later scare tactics dentists use are really a great idea!  Maybe doctors should start putting up pictures of what things look like it you don't take care of them.  I'm going to start using little scare tactics at home……
Don't clean your room……your room will look like this:
Don't eat your veggies……your next meal will be this:

Don't pick up your toys….this will be your only toy: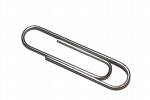 Don't put your bike away…..this is your new bike:

I could have A LOT of fun with this!
A mom can dream can't she????

The following two tabs change content below.
Anne is a 30-something full-time SAHM mom of 5 ranging from 3 to 17 and grandma of 1 who resides in Ashwaubenon (Green Bay) Wisconsin. She started blogging in 2008 as a way to regain her sanity. She enjoys coffee, chocolate, cheeseburgers and vodka along with spending time with her husband and kids.
Latest posts by Anne Younger (see all)