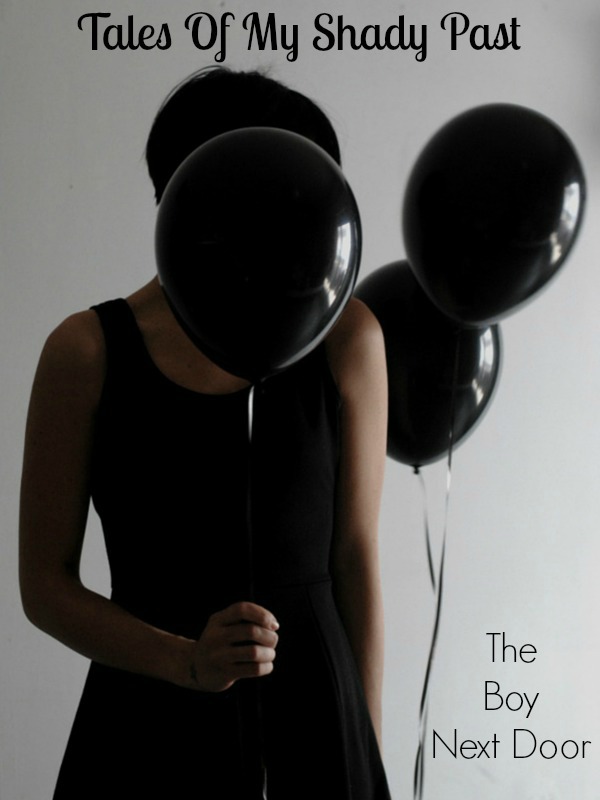 The Boy Next Door:
(* This is an excerpt from the Tales of My Shady Past and will be shown in its entirety in the eBook)
When I was in the 2nd grade, we moved into the house my mother grew up in. Shortly after moving in, a new family moved into the house next door. They happened to have a son who was in the same grade as me (at the time).
Over time, The Boy Next Door and I became really good friends. I would take trips with his family up north for the weekend, hangout with him at his Grandma's after school or just spend time at each others homes watching movies. We were just really good friends.
Once 6th grade ended things changed. He was held back to repeat the curriculum while I moved forward with my friends. When this happened, we weren't able to see each other much at school but still found time to hang out afterwards.
As years passed, we grew further and further apart. We were both on different paths and had a different group of friends. We would still say "Hi" in passing but did not make an effort to see each other. Again, we were on different paths. I was in a long-term relationship and he was experimenting with mind enhancing items.
When I became pregnant with Zack when I was 19, The Boy Next Door was very happy for me. He would make a brief appearance every now and again to check in on me but things were nothing like they had been when we were kids.
Shortly after the birth of Zack, The Boy Next Door was sitting outside one night and I popped over to visit with him. We sat and talked for hours and moved inside as the night air got cooler. It was so nice to be able to sit and catch up with this old friend of mine. Making up for the time we had lost together over the years felt wonderful.
How was I to know that it was that exact night that curiosity would finally kill the cat?
Don't Miss A Single Chapter! You can start from the beginning by heading over to the main page of Tales of my Shady Past.
The following two tabs change content below.
Anne is a 30-something full-time SAHM mom of 5 ranging from 3 to 17 and grandma of 1 who resides in Ashwaubenon (Green Bay) Wisconsin. She started blogging in 2008 as a way to regain her sanity. She enjoys coffee, chocolate, cheeseburgers and vodka along with spending time with her husband and kids.