For as long as I can remember I have been a magazine junkie. I love gossip magazines, family focused, cooking, and I'll admit it I was into all of the teeny-bopper magazines as well. As much as I loved all of those magazines as a kid and as much as I love the magazines I do read now, I am not a fan of the hefty price tag that comes along with all of them or the stack of magazines I end up with in the end.
Thanks to a crazy new app called Texture by Next Issue, you can now get your magazines delivered to you electronically. One app, one price, all you can read for just $14.99 a month AND you get your first month for free!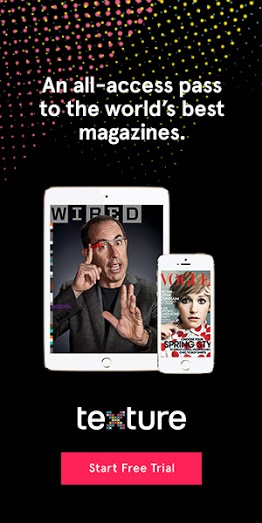 Say goodbye to subscriptions and clutter and say hello to Texture.
Texture brings you the world's best magazines, reimagined. You can choose any issue from a catalog that includes all the top titles in each category: Time, Vogue, Rolling Stone, Sports Illustrated, People, National Geographic and more.
With Texture you can:
Get unlimited access the most current premium content from trusted sources/brands/publishers.
Find content you care about faster through personal recommendations and curated collections.
Organize and save your content for easy access when you want to read (great for recipe clippers, like me).
Bring extra dimension to your reads through bonus digital content (including audio and video content).
Download content for great reading anytime—even when offline.
Easily search across all (current and back) issues for the best writing on any interest.
The Texture app is available for free on iPad, iPhone, iPod touch and iPad mini using iOS 7.0 and up, devices using Android 4.0 and up, and Windows 8 and Windows RT PCs and tablets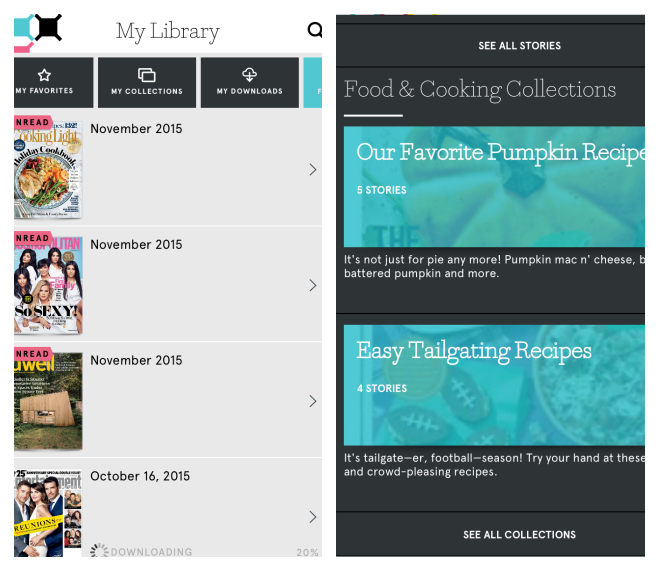 I have discovered some great new recipes thanks to Texture and it's so easy to have the recipe with me on the go when at the store since I can just pull it up on my phone.
Try Texture for Free for 30 Days
With Texture, you can get your first month for free! Your free trial will give you unlimited access to all monthly & weekly magazines, access to all back issues, get access on up to 5 devices per account, and there is no commitment, you can cancel your account at any time.
As an added bonus, anyone who starts a free trial in October will be entered to win amazing prizes all month long, just for signing up for and reading in the app.
The following two tabs change content below.
Anne is a 30-something full-time SAHM mom of 5 ranging from 3 to 17 and grandma of 1 who resides in Ashwaubenon (Green Bay) Wisconsin. She started blogging in 2008 as a way to regain her sanity. She enjoys coffee, chocolate, cheeseburgers and vodka along with spending time with her husband and kids.
Latest posts by Anne Younger (see all)