Now that I have another child with a license and out on the open road, she is learning the responsibility that comes with it. Having driver's license and a car is a great privilege and in our family, if you have your own car then you need to know how to maintain it. Since Libby will soon have her own vehicle, it is now time for her to learn how to properly care for it.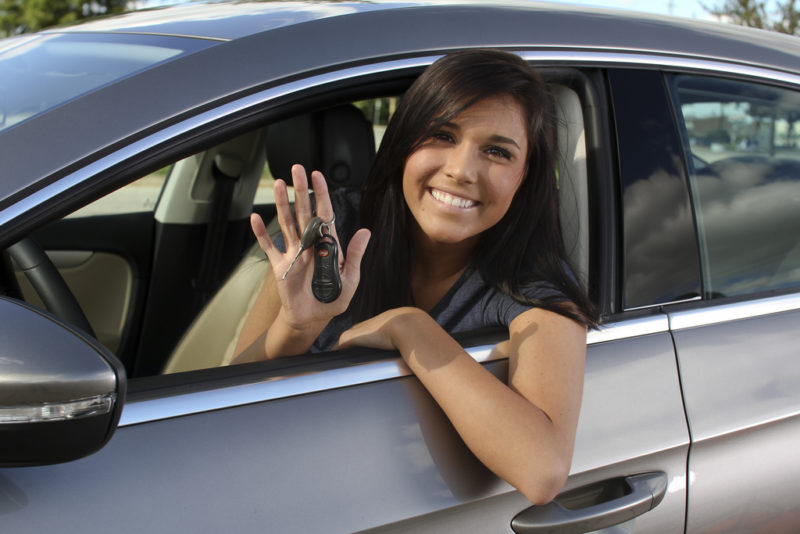 Thanks to this checklist she will be able to make sure her car is properly maintained.
Keep your car clean, inside and out. Leaving trash in your car can make it start to smell and can attract bugs and be a place for mold to grow.
Get your oil changed every 3000-6000 miles depending on what your owner's manual states. Changing the oil on a regular basis helps keep your car in good running condition and is great for your gas mileage.
Be sure to check you other fluid levels when you get your oil changed and top them off.
Buy a tire gauge and check your tire pressure regularly. This will help to cut down on the wear and tear on your tires while improving your fuel efficiency.
Have your spark plugs, wires, ignition system and suspension inspected every 40,000 miles.
Be sure to replace your tires to ensure that they meet the minimum safe tread depth.
Wash your car regularly to prevent dirt build up and rust.
Read the owner's manual and get to know your car. Don't have one? Google the make and model of your car and chances are pretty good you can find it online.
By following this checklist, your teen will be off to a great start when caring for their first vehicle.
If you do not have a regular mechanic or service center, check with your local dealerships, like Reedman Toll to schedule your service appointment and check out any current specials they may be offering.
The following two tabs change content below.
Anne is a 30-something full-time SAHM mom of 5 ranging from 3 to 17 and grandma of 1 who resides in Ashwaubenon (Green Bay) Wisconsin. She started blogging in 2008 as a way to regain her sanity. She enjoys coffee, chocolate, cheeseburgers and vodka along with spending time with her husband and kids.
Latest posts by Anne Younger (see all)