Over the last few months, I have had the pleasure to watch Ellie turn into this creative and imaginative little girl. She loves to create different games and pretend and I love to watch her so if there anything I can do to continue to grow her imagination and inspire her, I will do it and provide her with the tools she needs.
We recently gave Ellie a tea set by KidzLane to further inspire her creativity and let me tell you, she dove right in. Within minutes of getting it out of the box, she was all setup for her first tea party with her friend Teddy.
It's Time for Tea
Ellie loves to play tea time, all the time and she has not had any problem getting others to join her….even her almost 16 year old brother Zack joined her for a spot of tea one afternoon.
The KidzLane Tea Set has everything kids need to host a fun and successful tea time as you can see below.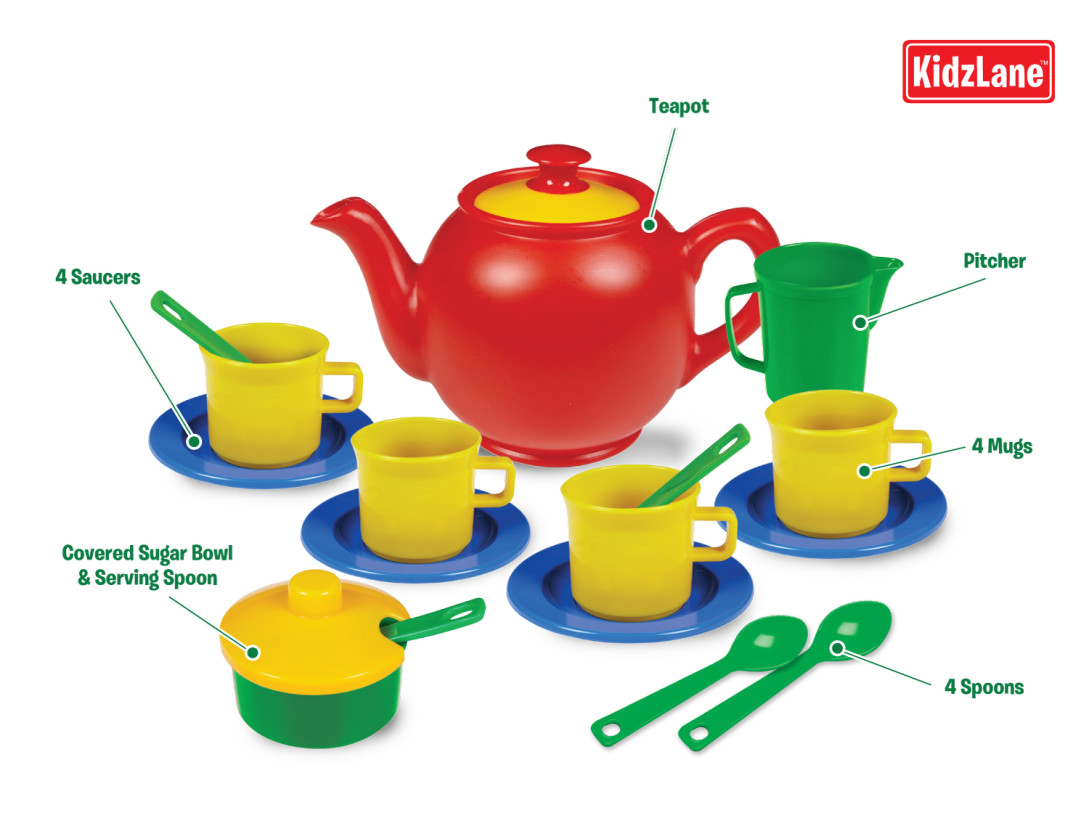 The KidzLane Tea Set is an inexpensive and durable (and BPA free) deluxe toy tea set with 15 realistic pieces. With this set, your little one will be hosting tea time in no time.
I've really enjoyed having tea time with Ellie and think it's super cute when she sets everything up and serves all of her guests, especially when she asks if they take sugar and if they would like one lump or two!
Since receiving her tea set, she has been hosting weekly tea parties with her sibilings, her stuffed friends, mom and dad and she's even tried to get Bubba to join her!
You can get this great toy tea set on Amazon for only $14.99 and get free shipping if you are Prime member.
The following two tabs change content below.
Anne is a 30-something full-time SAHM mom of 5 ranging from 3 to 17 and grandma of 1 who resides in Ashwaubenon (Green Bay) Wisconsin. She started blogging in 2008 as a way to regain her sanity. She enjoys coffee, chocolate, cheeseburgers and vodka along with spending time with her husband and kids.
Latest posts by Anne Younger (see all)