Posts Tagged 'girlfriend'
I received a phone call from my mom today.
The conversation went something like this:
Mom: "I was just on Facebook, and BLANK commented on a photo on one of her friend's pages of her friend and her new boyfriend. You are never going to guess who she is dating."

Me: "Sperm Donor #1?

Mom: "Yes. And everyone is leaving comments about how cute they are together and that he's such a great guy."

Me: "I'm almost home and I'll check it out."
I sat down in front of my computer and pulled up the picture.
This is what I saw:
(Of course, I have edited to protect their true identities.)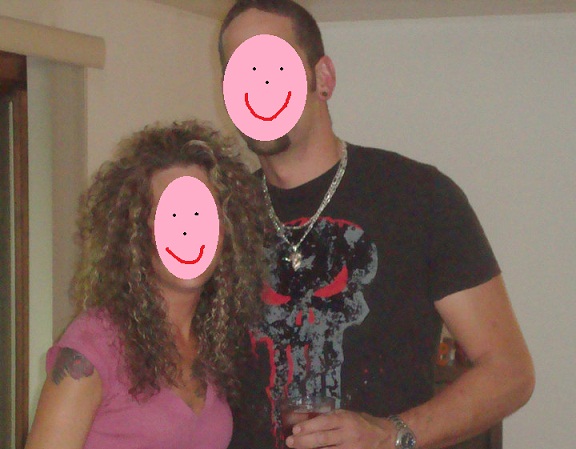 And of course, here are the comments that went with it:
(I once again, of course, am protecting the identities of other people.)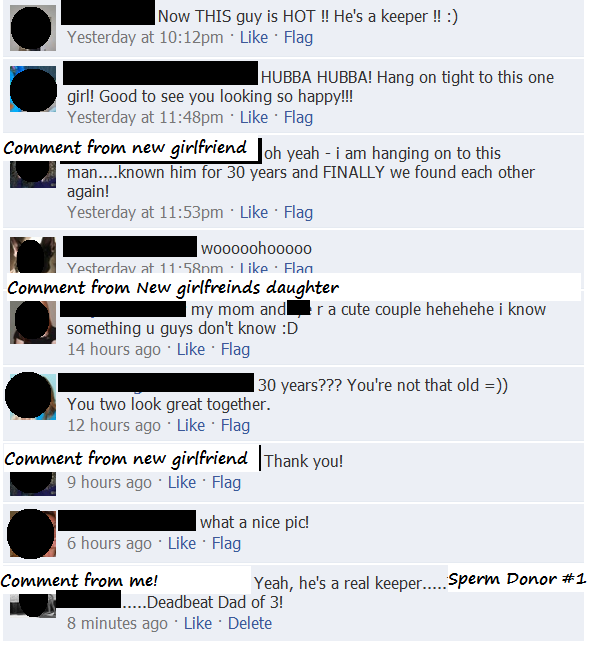 So after having left that last comment on there, I was shocked to get a reply from her.
I thought I'd be immediately deleted.
Instead, she replied with:


And then, she blocked me.
But of course, me being me, that didn't stop me.
She may have blocked me from commenting but I could still send a message.
So, I did.
And the conversation went like this: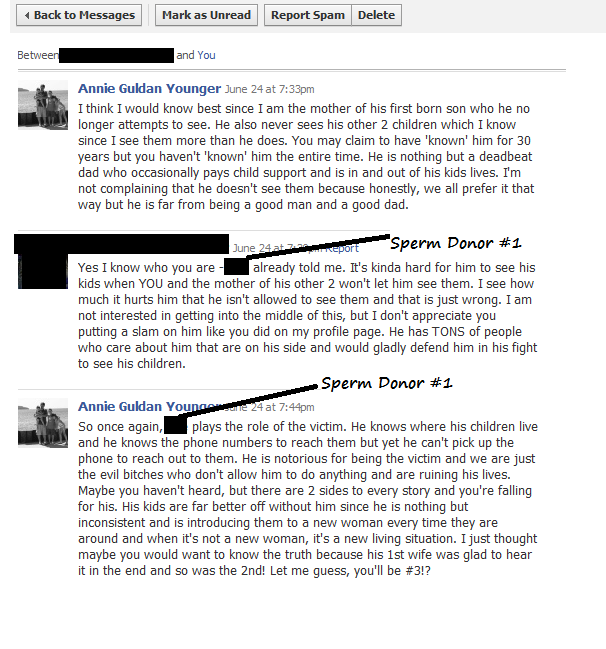 For some reason, I have yet to receive a reply from her.
I'm not going to hold my breath.
She'll learn her lesson in due time.
Until then, she can have him.
I'm just thankful he can't knock her up!
And then my mom popped up on Facebook informing me that my comments on the picture had been deleted.
I was in shock.
This new girlfriend is in denial.
And the dumb woman of the year award goes to………..Sperm Donor #1′s New Girlfriend