You got it!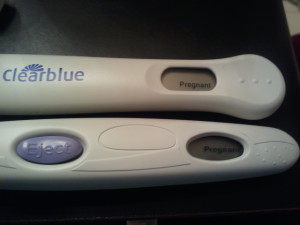 We are expecting!
The latest addition to The Megalomaniac Family is expected to be here in early January!
We are ALL very, very excited and can't wait to share this journey with all of you!
After Tatertot turned 1, we had decided that we weren't going to have any more little ones and sold off ALL of our baby stuff only to have us both change our minds 2 years later.
So, here we are…..starting from scratch all over again.
Basically what I am saying is prepare to see me do some baby shopping!!!