Somewhere in the last few years, I have developed a slight addiction to avocado. Now don't get me wrong, I have enjoyed avocado in the past but only in guacamole form. These days, I like to have avocado on burgers, sandwiches, salads and more. I am so hooked that I've been trying it with new things as well and this recipe, is definitely going to be my latest addiction.
Meet the Stuffed Avocado!
To prepare, you will need the following ingredient: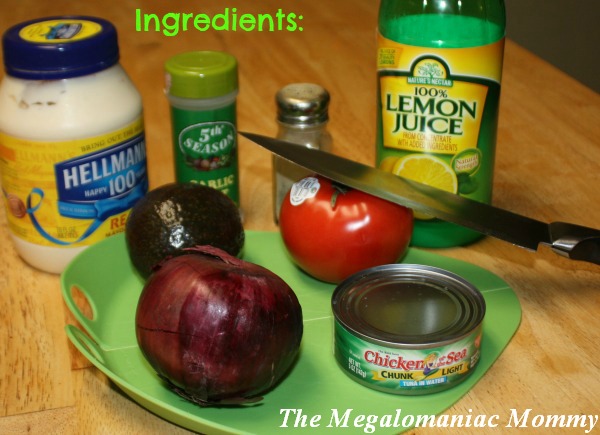 That would be: Mayo, Garlic Salt, Pepper, Lemon Juice, 1 Avocado, red onion, tomato and 1 can of tuna, drained.
To start things off you want to cut open your avocado and dice it up, but be sure to save the avocado shell, then dice the tomato and onion as well. I used the entire avocado and about 1/4 cup of tomato and red onion (yay! I have leftovers to make more tomorrow!)
Once you have everything diced, toss it all in a bowl.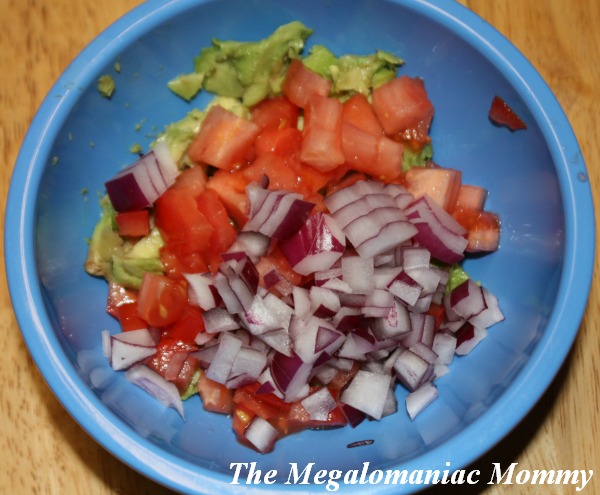 Next, add your drained can of tuna, a drizzle of lemon juice, a sprinkle of garlic salt and pepper and 2 tbsp mayo and mix it up. Take a little taste to ensure the seasoning satisfies your taste buds and adjust accordingly.
Once you have everything the way you like it, scoop the filling into the avocado shells and serve!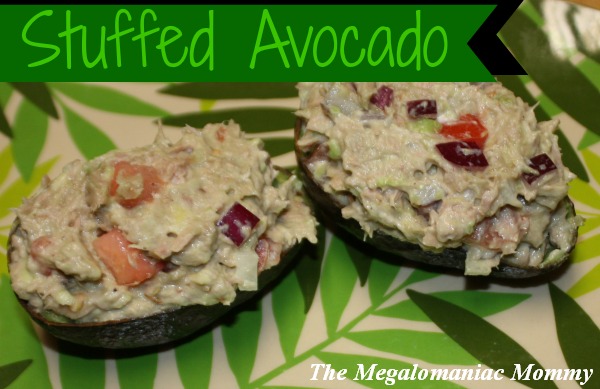 You can enjoy this with tortilla chips, in a lettuce wrap, or even in a tortilla like I ended up doing! It was sooooo delicious that I am already looking forward to whipping up another batch tomorrow for lunch!
Enjoy!!
The following two tabs change content below.
Anne is a 30-something full-time SAHM mom of 5 ranging from 3 to 17 and grandma of 1 who resides in Ashwaubenon (Green Bay) Wisconsin. She started blogging in 2008 as a way to regain her sanity. She enjoys coffee, chocolate, cheeseburgers and vodka along with spending time with her husband and kids.
Latest posts by Anne Younger (see all)